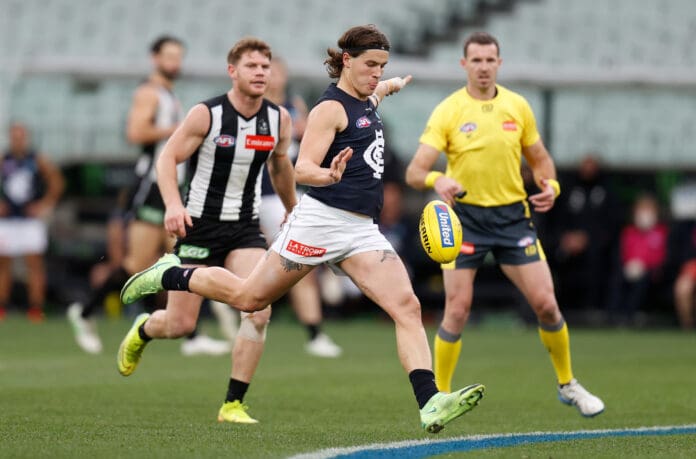 After being shown the door at Ikon Park, departed Blue Liam Stocker is vying for a reprieve in new colours for season 2023 after his Carlton papers were torn to shreds following a handful of opportunities to prove himself at senior footy this year.
Fans, and the AFL public alike, shared the 'shock' reaction when the news broke of Stocker's situation, with Blues list management staff in short supply of answers for a reason to renew his contract.
"I went in there thinking I probably deserve another year or two here, I felt like I'd been pretty selfless in the roles I'd taken up over the last three or four years, and for the most part, I just feel like I had a lot to offer," Stocker revealed on SEN's The Run Home.
Claims communicated by Sam Edmund on SEN's Whateley, labelling the half-back as "athletically challenged" and something of a contributing factor to his exit, drew Stocker out of hiding to which he responded in kind.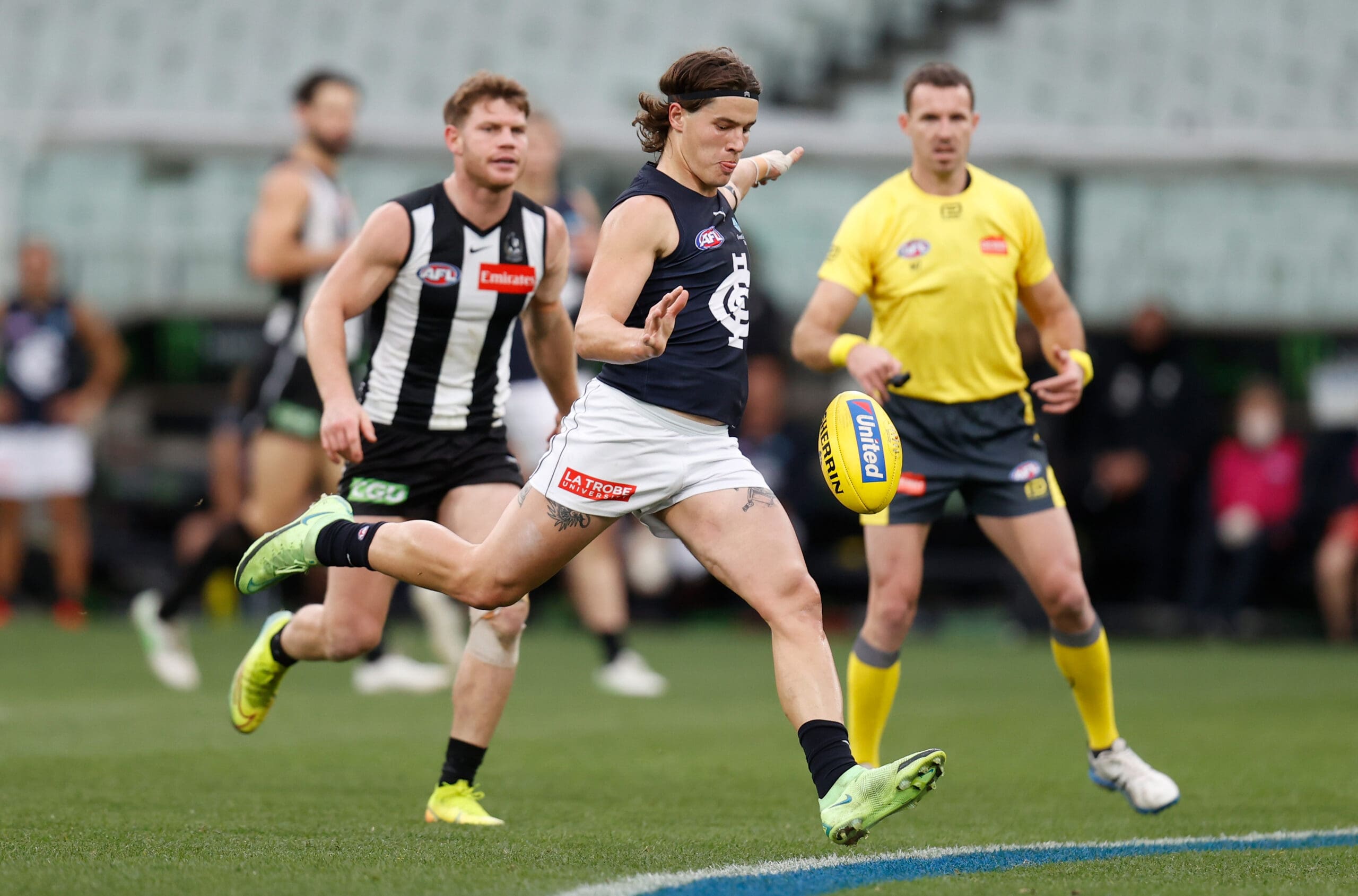 "The notion that I'm not fit enough to play AFL football is rubbish, I know I can run, I ran a 6.30 two-kilometre in pre-season which is the equivalent of what most other midfielders are running as well," he added.
The 22-year-old played a part in a handful of games at the top level after experiencing the majority of his time this year in navy blue, plying his trade in an extended VFL campaign that featured a finals berth.
Essendon have outed themselves as a potential suitor for Stocker to don the sash with talks circling surrounding the room on their list in weighing up the youngster's involvement in their future heading forward.
The flexibility of Stocker could see him peer his head into the Bombers midfield group joining the likes of Darcy Parish and Zach Merrett as an inside bull or on the flip side continue his growth in the role of a defender, helping out Nick Hind and Mason Redman at Tullamarine
Stocker could gain a lifeline through the AFL's delisted free agency period, which opens next month.