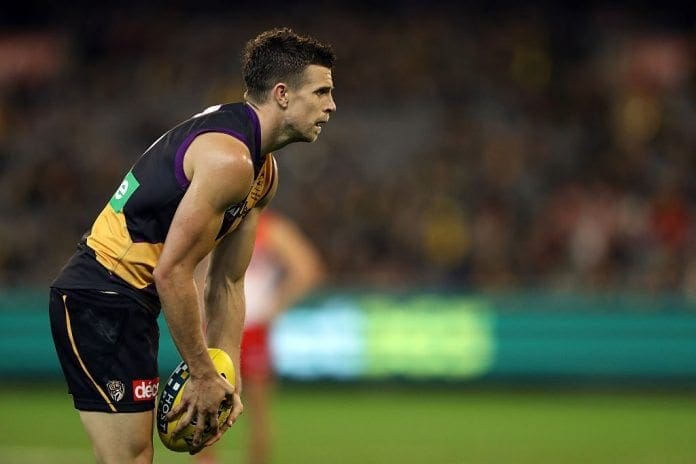 Former Richmond and GWS superstar Brett Deledio opened up on the Jim Session Podcast about how the 2016 season broke him and ultimately led to his move to the Giants.
The man from Kyabram was taken by Richmond with pick 1 in the 2004 AFL Draft, where he would go on to play 243-games with the Tigers, before an additional 32-games in the harbour city's west
The man they call 'Lids' was known for his elite skill-set, pace and marking, and was loved by the Richmond faithful, winning a couple of best and fairest awards and All-Australians in the process.
It was in 2016 however, where Deledio was fed up of mediocrity that had plagued the Tigers since he entered the league in 2004.
After a disappointing elimination final loss to North Melbourne, 'Lids' still was still excited about the next season ahead, but after a Round 6 home defeat to Port Adelaide in 2016 that left the Tigers with a 1-5 record to start the season, Deledio couldn't help but be sick of his side's lightweight status.
"I drive up my street crying and carrying on, I was just fed up and sick and tired of being average. There were quite a lot of years not being up to standard," he said regarding post-game after the Port Adelaide loss.
Deledio also felt the pressure on himself to keep his body fit and healthy after a run of injuries, as they had a great record with him in the team, and a poor record without him.
"I worked incredibly hard to try and get back and be the fittest that I could be, but when the results don't go your way, it just feels like the world is crashing down and its just a wasted year," Deledio said.
The 34-year old started to have doubts on his future in football, as his passion had begun to wane.
"Thoughts started to creep in as to how long do you put up with continuing to play footy and not enjoying it, or do you look for something new and different," the two-time All-Australian said.
"I sat up with my wife until two in the morning discussing the options."
Deledio would continue out the 2016 season tossing and turning on what he should do, and where his future lied in the league.
"I went to half-back for the latter part of the year, but then I injured my calf again, and it heightened things again, as to maybe this isn't the right place for me," the Murray Bushrangers product said.
"We would play well and I thought I'm going to stay, but then we would lose and I thought I'm going to go."
It was clear that Deledio needed some fresh space, with Geelong being his desired destination, although negotiations with the club fell through.
"It was always the dream to live down in Torquay and play for the Cats, as they've constantly made finals but couldn't get a deal done there," Deledio said.
It was until the Richmond superstar spoke his coach Damien Hardwick, that moving up to Sydney and playing with the Giants was a real possibility.
"I went to Dimma [Hardwick] and said I think I need a change and I want to go to the Cats."
He said to me 'have you thought about going to the Giants, get out of Victoria and get a fresh start?"
Deledio was scared at the prospect at moving his family out of Victoria.
"I was petrified of going to the Giants, I've got a daughter that's 18-months-old and I'd have to move my family up there," Deledio said.
"I pretty much knocked that on the head but once a deal couldn't be done with the Cats, I went up and saw Wayne Campbell [General Manager] at the Giants and spoke with him."
GWS became the front runners for Deledio's services, with the Western Bulldogs and remaining at Richmond also possibilities, but Giants landed their man after a physio appointment back at Punt Road.
"I walked into Richmond to see our physio, and when I walked in the door I was just like 'I don't think I can do this for another 12 months', and ultimately made the decision from there to go to the Giants," Deledio said.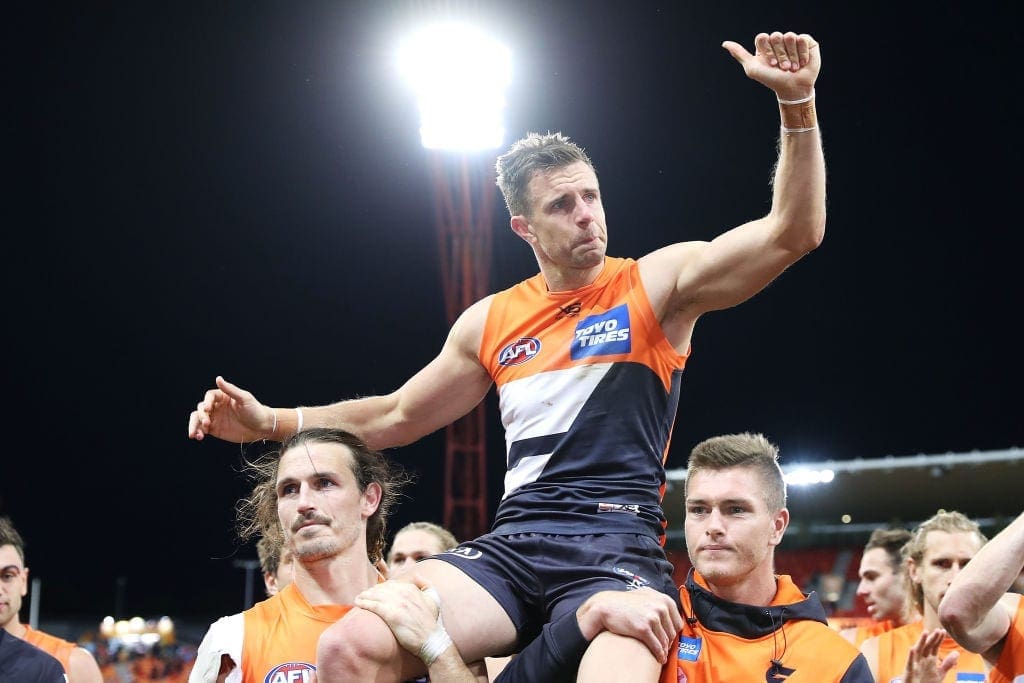 After 'Lids' moved to the Giants at the end of the 2016 season, Richmond would then go on to win three of the next four premierships, and although he would've loved to have had success with the club that drafted him, he learnt some valuable life lessons whilst up in Sydney.
"What I have learnt is as much as you try and load the dice in your favour, you cannot control it and you need a lot of luck going your way. The grass isn't always green to put it that way," the 34-year old said.
"There's people that would say you could've won 3 flags but there's no guarantee of that. My body wasn't reliable. I did however learn a lot about myself and my family. I also learnt about resilience and a ability to find the better things in life other than just footy."
Deledio is now a player agent and mentor at Macs Sports Promotions based in Malvern, Victoria.