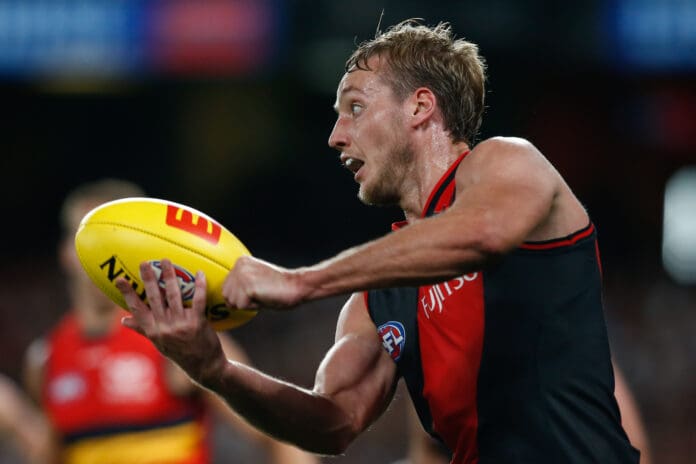 Scott Lucas, Darcy Parish's manager, has accused the Bombers of leaking pertinent information regarding their ongoing contract negotiations with the off-contract midfielder.
The Bomber's current contract expires at the end of this year, with it being recently reported that talks between Essendon and Parish's management have reached a standstill.
It's understood the Bombers aren't willing to offer any longer than a five-year deal to Parish, whose management would strongly prefer the security of a six-year contract.
Lucas, who formerly played for Essendon, on Sunday provided an intriguing response to the recent reports detailing the two parties' stalemate.
Quizzed on the spreading of information about Parish's ongoing negotiations, Lucas noted that while he's unbothered by it, it's 'not helpful' to the process of coming to an agreement; adding his belief that Essendon leaked information.
"[I] could not care, but it's not helpful. [It] doesn't help when a club briefs," Lucas stated via SEN's Crunch Time on Sunday.
"No doubt (they briefed). It's obvious. Briefed is complementary, leaked is more accurate. It's what they do.
"But, that doesn't change our approach ... We do our job, Essendon will do theirs, we'll work through it."
As Parish remains without a deal beyond this season, he is slated to enter restricted free agency in October and is able to sign an offer sheet with a potential acquiring party. The Bombers possess the ability to match any offer made to Parish.
While Essendon secured the recommittal of defender Mason Redman in July, uncertainty continues to surround Parish, as well as fellow backman Brandon Zerk-Thatcher, who is thought to be likely to head to Alberton to play for Port Adelaide next season.