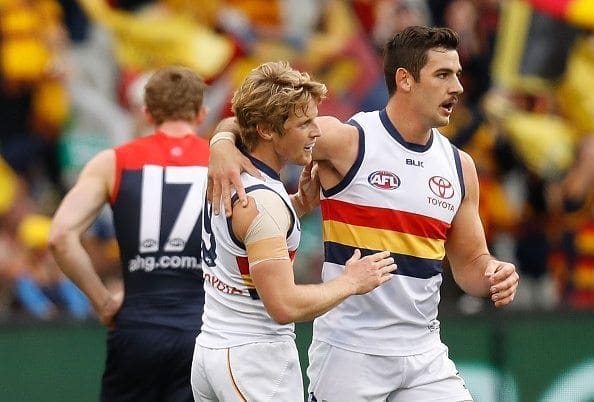 Crows captain Rory Sloane has fronted the media following the fallout over Taylor Walker's racist comment made last month toward SANFL player Robbie Young.
In a press conference on Thursday, Sloane addressed the comments made by his teammate for the first time and said the backlash has been "pretty tough" on the football club, however said he cares about Walker and ideally wants him to stay on at the Crows.
"If you're asking me personally, in an ideal situation of course I'd love him here. But it's not as simple as that and there's a lot still to play out. It's obviously a complicated issue," Sloane said.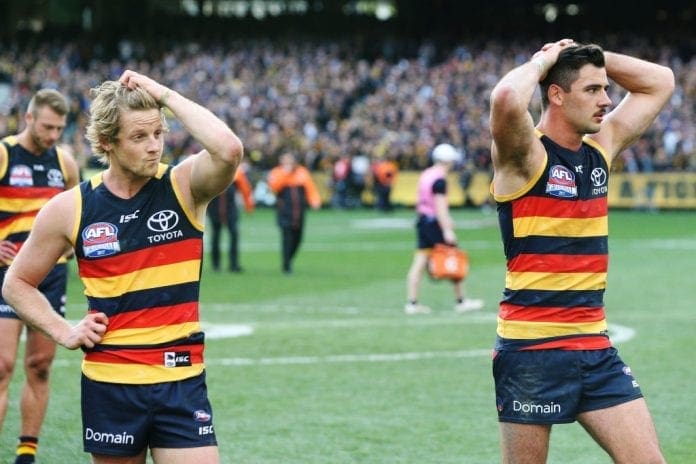 Sloane added that while he holds a strong relationship with Walker, other members of the club will require his support in the aftermath of his remarks.
"I'm good friends with Tex, I care about him but I've got a lot of good friends in our footy club as well that I also care about," he said.
"That's the balance at the moment; is to make sure our Indigenous players are well looked after.
"Our Indigenous boys are hurting, clearly; our whole footy club's hurting."
The captain expressed the importance for the team at Adelaide to support Walker during this time and said that it is "everyone's role in the footy club – to make sure everyone's OK, in this situation."
Walker recently released an apology following the comment he made last month in a video sitting alongside Young, however the apology was not widely accepted by all.
Taylor Walker's apology video. How brilliant by Robbie Young to sit with Walker. Crows were keen for Walker to make a public appearance to show his contrition. Now he will take an extended break from the club https://t.co/cCKCKeRpcB pic.twitter.com/FFlvQFZcv9

— Jon Ralph (@RalphyHeraldSun) August 9, 2021
Former Port Adelaide player Kane Cornes  labelled the video as "staged" and "scripted". The video also caused an on air dispute between Footy Classified's  Caroline Wilson and Eddie McGuire.
However, Sloane said a "balance" is needed in handling the situation to make sure all players are looked after and that the "culture of our footy club is first and foremost."
"Our Indigenous boys, our players, and Tex is part of our footy club, so we have to make sure he's OK, too," he said.
Walker has been suspended for six matches and will donate $20,000 to charity as a sanction for his actions.