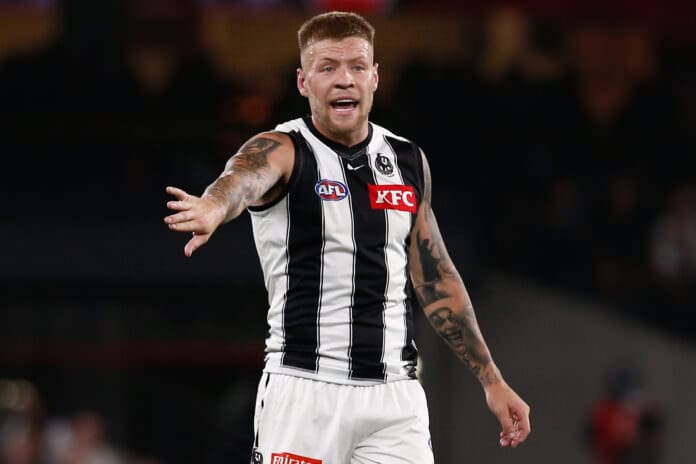 Collingwood are understood to have withdrawn a two-year contract worth in the vicinity of $800,000 per season for star midfielder Jordan De Goey following a recent saga surrounding the 26-year-old.
De Goey has made headlines in recent days after travelling to Bali on a club-approved mid-season trip, with many in the AFL landscape criticising the decision and De Goey's behaviour in footage that recently emerged on social media.
The Magpies released a statement over the weekend that the club was made aware of videos containing De Goey at a Bali nightclub, with further comments from the club yet to come.
"The Collingwood Football Club is aware of video footage involving player Jordan De Goey that was taken in Bali in recent days," a club statement read.
"The Club will comment further as soon as it is in a position to do so."
De Goey released a statement of his own hours later, condemning the media coverage of his trip overseas.
"I want to take the opportunity to thank my family, friends and supporters who have checked in or sent messages of support in the past 24 hours," De Goey wrote on Instagram.
"I want to openly address the relentless pursuit and persecution of athletes by the media to create an uneducated, bias and ill-informed narrative that has gone too far. I am one of the lucky ones with amazing support, however not all athletes are so lucky.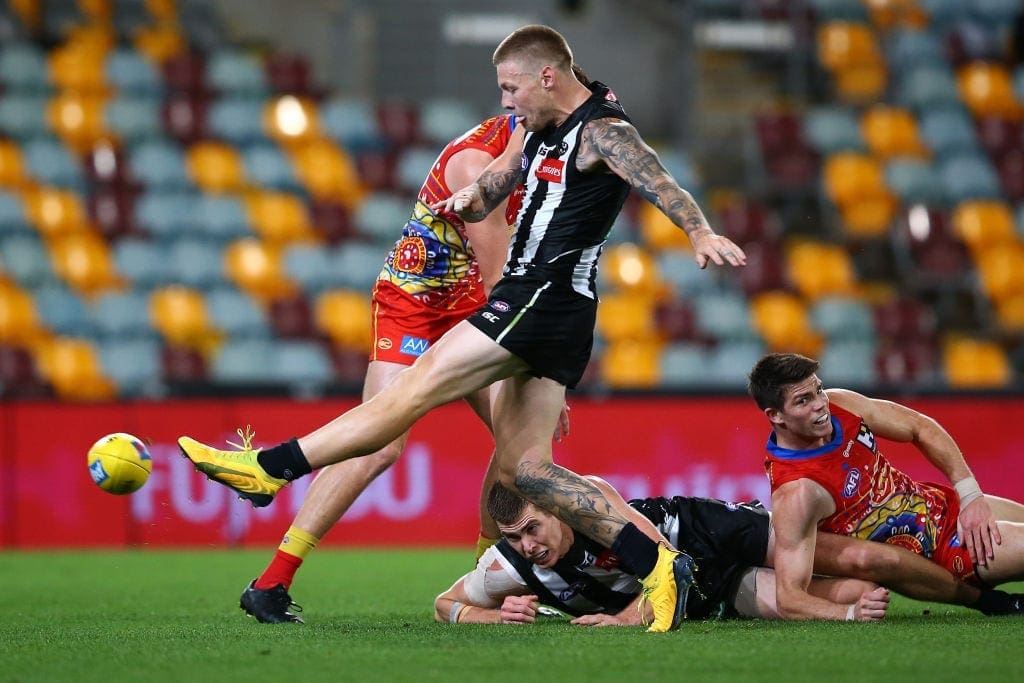 "This will end in tragedy if no one speaks up. It's time for change."
It has now been revealed by The Age that the Magpies have pulled their two-year offer, which included a trigger for a further two seasons, from negotiations with De Goey.
The midfield-forward is currently unsigned beyond this season and is eligible for free agency, having spent eight years in black and white.
Collingwood are likely to return to negotiations with De Goey, however may do so with a lower-priced offer on the table.
It has been reported that De Goey has received offers from rival clubs, including St Kilda, prior to last week's events.
De Goey has played 130 games for Collingwood since making his debut in 2015, booting 167 goals and leading the club's goalkicking in 2018 when they made the grand final.