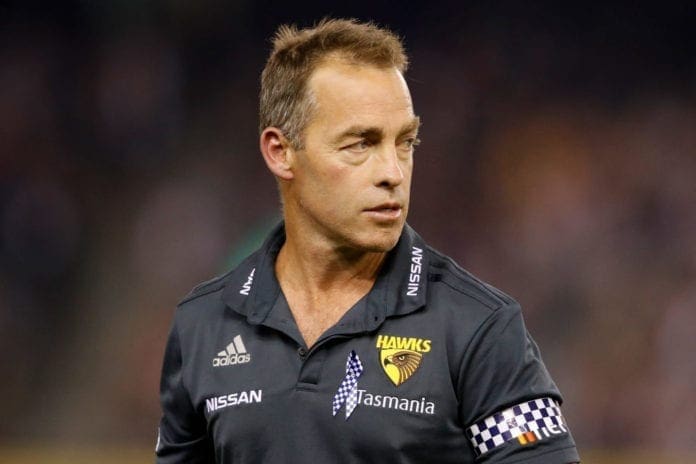 Alastair Clarkson believes the Northern Territory should be home to the 20th team to make the AFL "a truly national competition".
Talk about a stand-alone Tasmanian team has intensified in recent weeks after the Tasmanian government refused to renegotiate new deals with Hawthorn and North Melbourne to play games in the Apple Isle until the AFL announces when they will give the state a stand-alone team.
In an exclusive interview with AFL.com.au journalist Mitch Cleary, Clarkson said he would be happy to see the Hawks partnership with Tasmania end if it meant the state had their one AFL licence.
But Clarkson does not believe the AFL should stop there and has thrown his support towards a 20th team located in the Northern Territory.
"Our club, I think is strong of the view that in a national competition it would be fantastic for Tassie to have their own club," Clarkson told AFL.com.au.
"I've also got the view, and I'm not sure if it's shared by the club, that if we're a truly national competition, that we should have a side out of the NT.
"Make it a 20-team competition, everyone plays each other once and perhaps you might have a blockbuster where you play one of your rivals and it makes it a 20-round season.
"I reckon that'd be great for the game but that's not for me, it's for the regulators of the game."
The Hawks are scheduled to play Adelaide, North Melbourne, Fremantle and the Western Bulldogs in Launceston in 2021.