Caroline Wilson has hit back at suggestions her recent column about the future of the AFL in Tasmania was "clickbait".
Wilson wrote a column in The Age last week speculating that an AFL team would be forced to relocate to Tasmania, rather than the introduction of a 19th side into the competition.
In the article Wilson identified North Melbourne as the club linked to the move.
SEE ALSO: Zero Hanger's Round 1 MVP votes
Speaking on Fox Footy, Herald Sun reporter Jon Ralph hit out at Wilson, labelling the column "clickbait".
"The clickbait always comes from Caroline Wilson and she's written multiple stories about that. This is a club with 10 consecutive profits, this is a club that has built itself up with elite facilities," he said.
North Melbourne legend David King also criticised the claims, denying that the club was considering any move.
"It's the same story every year. Unless it comes from the Kangaroos and unless they decide to change tact, which they keep saying every year at this same stage we're going nowhere," he said.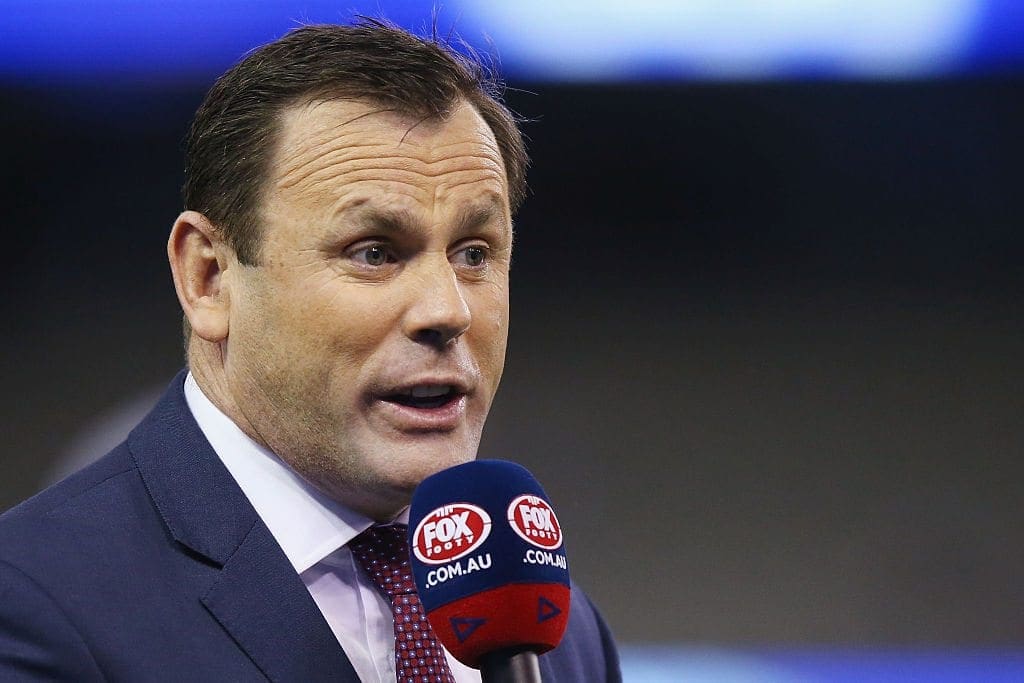 Wilson hit back at the accusation on Channel Nine's Footy Classified on Monday night.
"I mean seriously. If you think I was going for clickbait and I don't mean to be rude, I wouldn't be writing about a team that can only attract 13,000 people to their first home game in front of a crowd for 18 months," she said.
"I don't look at that stuff (website numbers). I had two emails, it's not like I was monstered by a response. North Melbourne have got passionate and wonderful supporters.
"But I think the Herald Sun are being a bit mischievous if they think I'm writing the North story for clickbait."
North Melbourne have signed up 36,004 members so far for season 2021. Last year the club had the lowest membership tally of any Victorian team.
Responding to King's comments, Wilson said "He's not independent. He's a North fanatic. He's Glenn Archer's mouthpiece and he's doing a wonderful job supporting his football club."
Last week the AFL announced former Geelong President Colin Carter would review the case for a 19th team in Tasmania. The AFL will consider the findings of the review after the 2021 season.