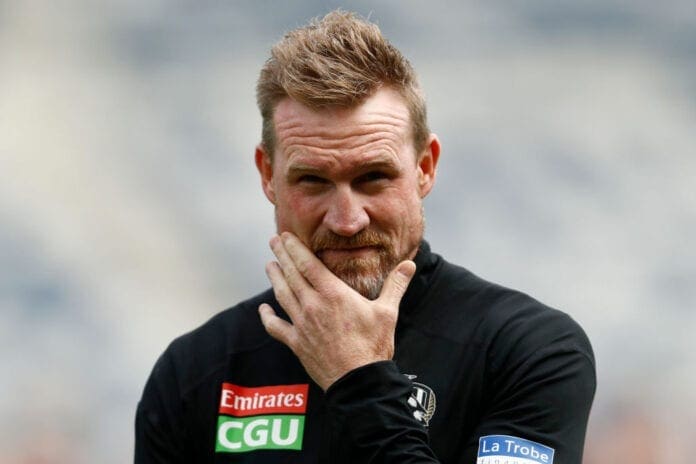 Former Collingwood coach Nathan Buckley has spoken on comments and claims made by former Magpies player Heritier Lumumba on Monday.
Lumumba spoke out against staff during his time at Collingwood in a Herald Sun report, making claims of coaching staff using pornographic content during team meetings, as well as former CEO Gary Pert making inappropriate comments towards partners of Magpies players.
Lumumba claimed that he felt "specific coaches and executives acted as though they were beyond reproach" during his time at the club, stating that Buckley as head coach was unfazed by it all, leading to a feud between the two parties.
Lumumba also claimed that Buckley had labelled him as too sensitive, and was subsequently removed from Collingwood's leadership group.
Speaking on SEN Breakfast, Buckley explained where he stands on the comments made by the former Pie, stating that although he understands Lumumba's perspective on the issue, he feels the player's refusal to move on despite apologies being made is becoming problematic.
"I'm not going to be drawn into detail and I'm not going to say that Heritier's right here, wrong here because that is his perspective of the truth," Buckley said.
"But there are other versions of the truth that are a long way away from the way that he perceives it.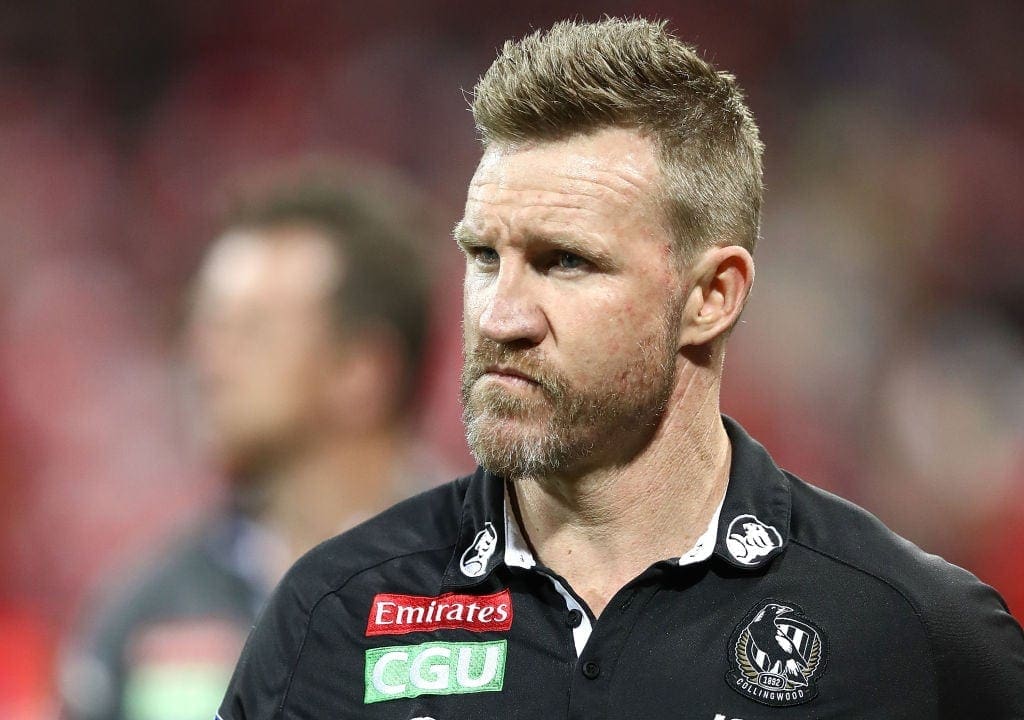 "He has been apologised to, I've apologised to him, the club has apologised to him.
"It seems that Heritier doesn't really want to move forward unless, I don't know, heads need to roll. I don't know exactly what he's looking for or what his requirements are to feel like he has been heard."
Buckley also went on to own up to his own mistakes while part of the coaching staff at Collingwood, explaining that he feels he and the club remain open-minded and are willing to own up to mistakes when necessary.
"I haven't been perfect as a leader. I haven't been perfect as a person," Buckley stated
"I consciously thought of this – I put my head on the pillow last night and I slept well because I know that I have owned my imperfections and I've owned the things that I'm responsible for."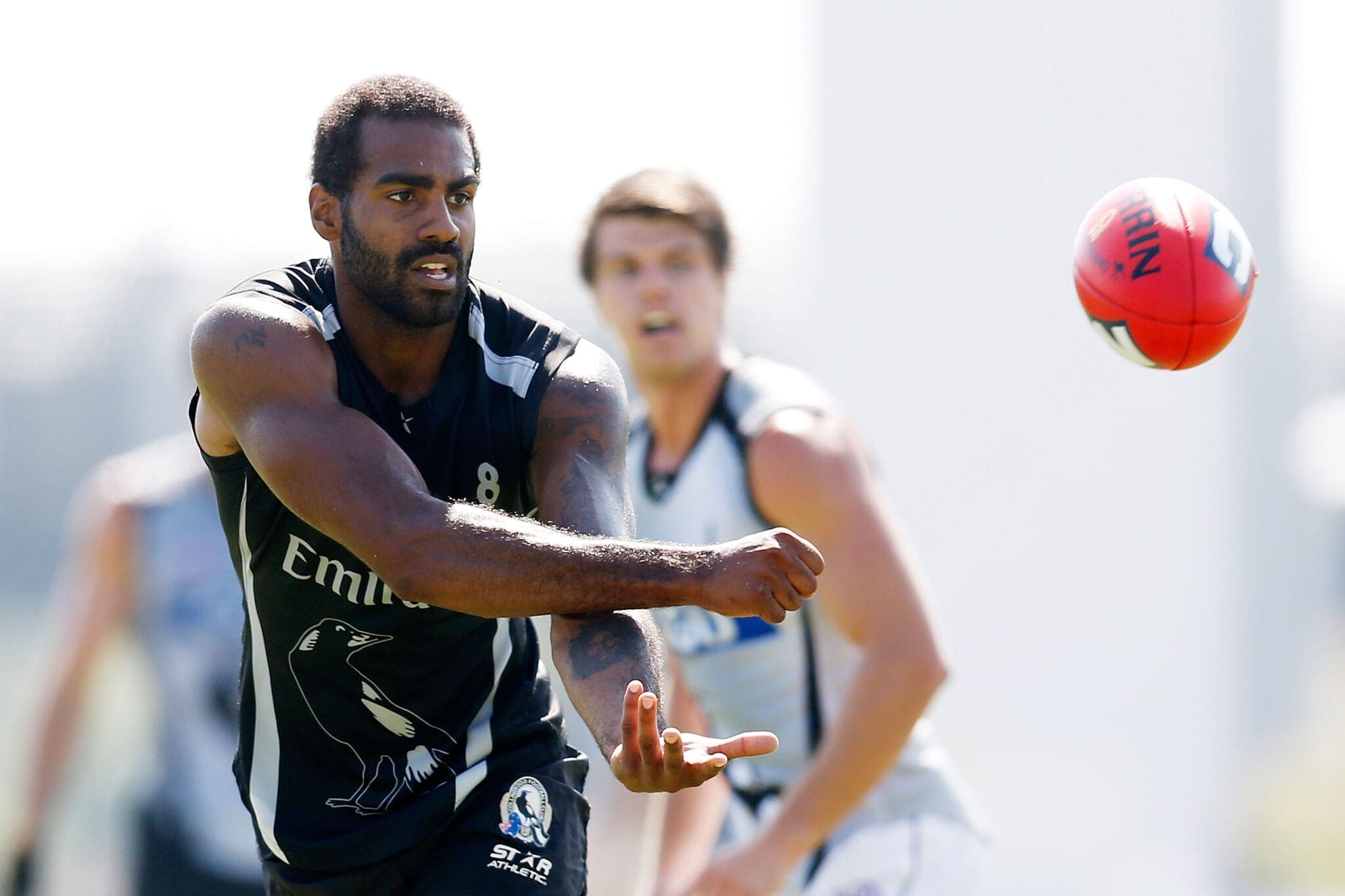 "It doesn't mean I've been perfect, it doesn't mean I couldn't have done things better, but I'm open-minded to continue to learn and I think the club is as well."
Buckley was both a teammate and coach of Lumumba's, with the pair sharing their time at Olympic Park between 2005 and 2014.