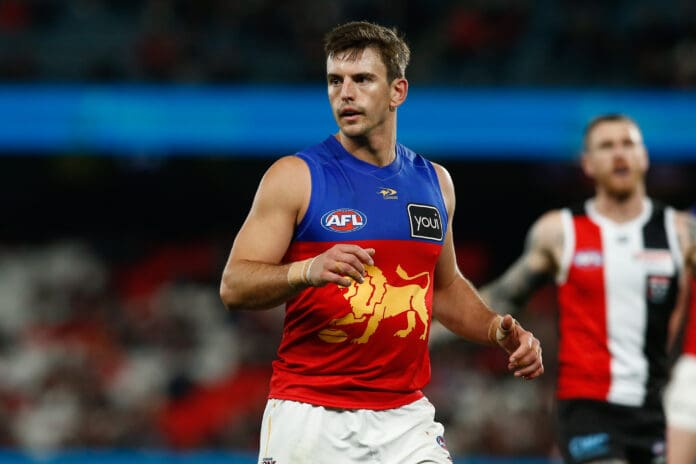 Brisbane assistant coach Jed Adcock has revealed star midfielder Jarryd Lyon's groin soreness has worsened recently, and ultimately forced him out tonight's elimination final against Richmond.
"He's just been sore," Adcock told RSN this morning.
"He's been sore for a little bit and it's just got worse the last couple of games. It's got to a point where he really struggled to train this week."
He will be replaced by Deven Robertson, while Cam Rayner and Noah Answerth remain out due to suspension.
Earlier in the week, Brisbane senior coach Chris Fagan defended his side's poor finals record, claiming other clubs - such as Richmond - had experienced 'heartbreak' on their ascent to premiership glory.
Adcock remained cognisant of Brisbane's 1-5 finals record (five matches at the Gabba), but acknowledged the positive elements of Brisbane's recent finals pursuits.
"I think if you look back, clearly the evidence has come from over the last three years," he said.
"In saying that, we've lost one by three points and one by one point, and every team we've played has gone on the play in the GF.
"There's always a bigger picture and that's what we look at. We know our form in the finals hasn't been too bad.
"We don't mind going in as the underdogs. The challenge now is do or die for us.... its not a bad situation to be in."
What's gone wrong at the Brisbane Lions? Alastair Lynch has nailed it down to one BIG problem.

LISTEN NOW With Alastair Lynch, Greg Davis, Ryan and Dylan

APPLE - https://t.co/EToJAtIhRO
SPOTIFY - https://t.co/E0L8v3Cr04 pic.twitter.com/358T0W87kX

— Neds (@NedsAus) September 1, 2022
The Lions finished inside the top four at the conclusion of a round on 18 occasions this season, only to slip into sixth at the end of round 23.
Adcock said his side's form so far this year stacks up, and is confident ahead of the finals.
"We're really confident going in," he continued.
"We know our form in general has been good. We've actually just had two bad losses and they both happened to be against Melbourne this year.
"Obviously we had a really good first half against Richmond down at the 'G only a few weeks ago, and the second half they were able to run over the top.
"We know we're close and our form is actually good."
The Lions face Richmond in a sudden death elimination final at the Gabba tonight (7.20pm AEST).