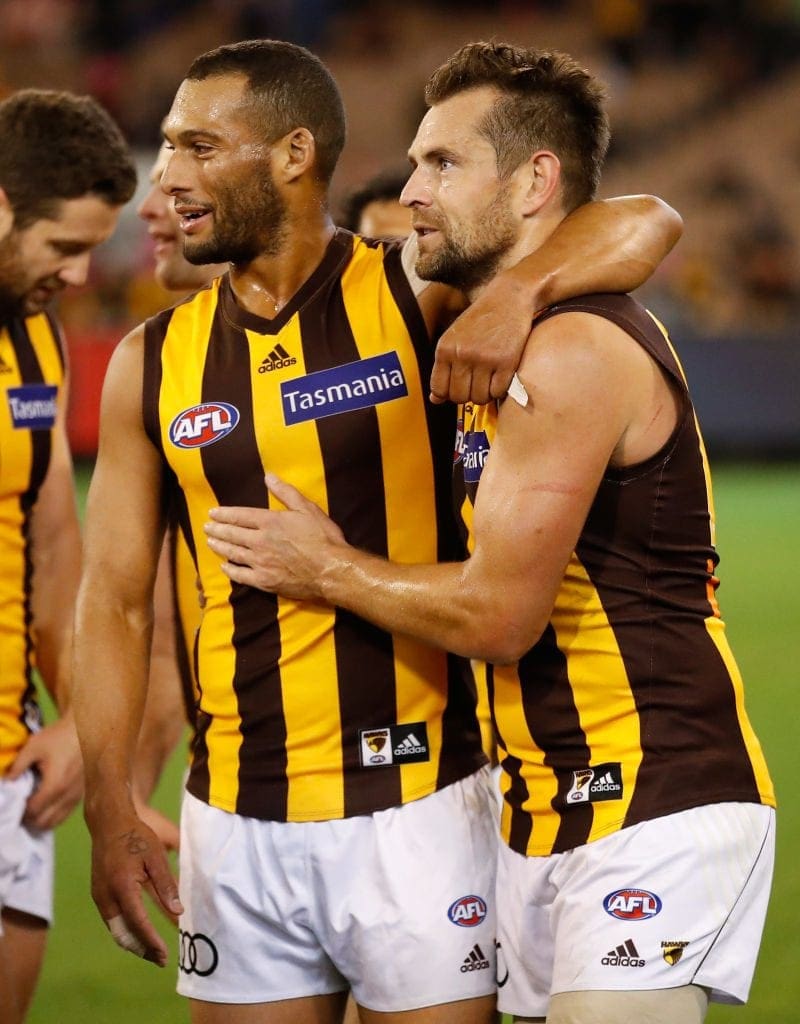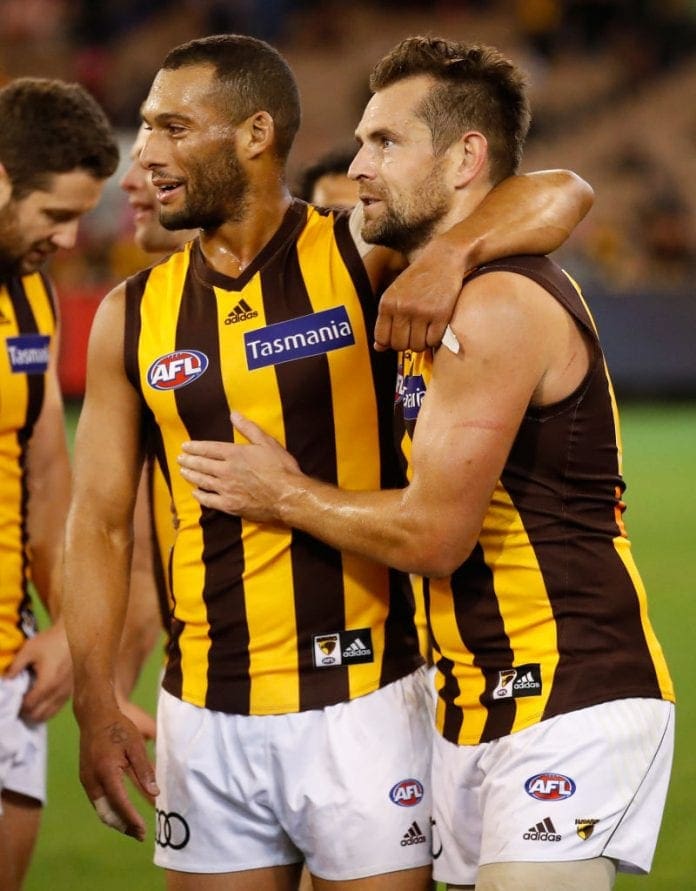 Hawthorn veteran defender Josh Gibson has announced his retirement at a press conference on Tuesday afternoon at Waverley Park.
The 33-year-old confirmed the news to the media, and said he would not play another game in 2017, meaning his retirement is immediate.
"I've probably known for most of the year that this would be my last season," Gibson told hawthornfc.com.au.
"I still love coming to the club every day, but as we've seen over the past couple of months there are several young guys ready to take over the reins in the back end and I'm more than happy to step aside for them."
"Since getting injured in Round 12 I've been working really hard in my rehabilitation but I'm only back to around 75 percent fitness and given the development of our young defenders, I'm content with the fact that I won't play another game of AFL footy.
"While I'd love to run out in the brown and gold one more time, I'd never do so at the expense of a young player with their whole career ahead of them. I'm satisfied knowing that I'll leave the club with nothing left in the tank and with memories and friendships that'll last a lifetime.
"I would like to thank everyone at Hawthorn Football Club for embracing me and making me the player I am today. This place has become like family and I'll be forever grateful that Clarko saw something in me back in 2009 and gave me the opportunity to come to Hawthorn and be part of something pretty special.
"I'd also like to thank North Melbourne for taking a chance on me in the Rookie draft back in 2004, the Hawthorn fans and members for embracing me, and Nigel and the team at TLA for their ongoing support.
"Lastly, I'd like to thank all my family and friends, without your support and belief I wouldn't be where I am today."
After spending the first four seasons of his career at North Melbourne, Gibson (and pick 69) were traded to Hawthorn for picks 25 and 41, and the defender joined the Hawks at the end of 2009.
In his eight years at Hawthorn, Gibson became an integral part of the Hawks' back-to-back-to-back premierships, and was one of the game's most consistent defenders over the 2013-15 period.
The two-time club champion (2013, 2015) and All-Australian defender (2015) has played 225 matches in his career, although he hasn't played since round 12 this season.
"Gibbo has been a great servant of this football club since coming across from North Melbourne at the end of 2009," Clarkson told the club's website.
"He came into our club and embraced the Hawthorn culture and way, but more importantly he became a driver of that culture and a leader amongst the group.
"To be a best and fairest winner in a premiership winning season is an amazing achievement, to do it twice, like Gibbo has managed to do, is something reserved for the elite of our game.
"We've seen great development amongst our young defenders this year and the mentorship Gibbo has provided these guys over the last few years is an integral part of what he's brought to the club.
"I'd like to thank Josh and his family for their fantastic contribution to the Hawthorn Football Club and wish him all the best in the next chapter of his life."