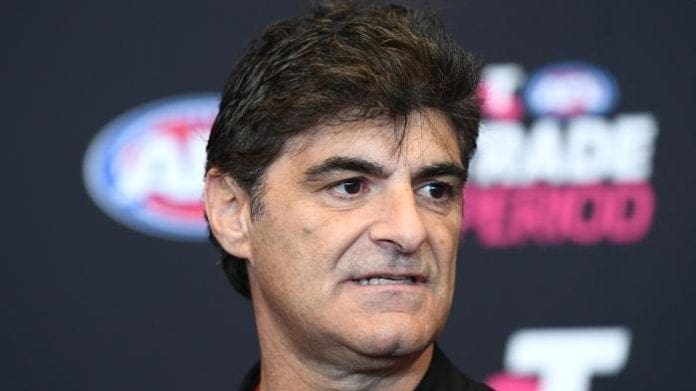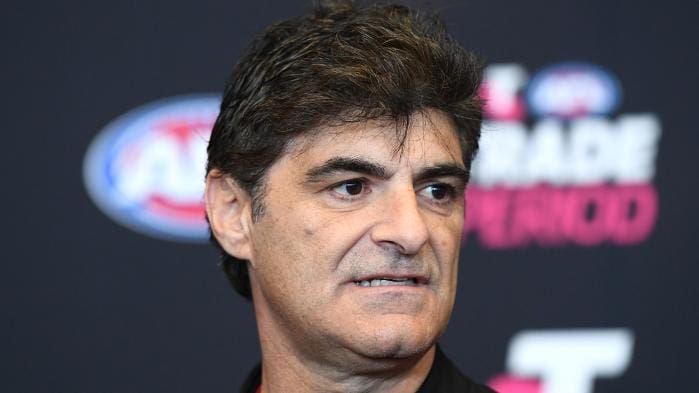 Essendon list manager Adrian Dodoro has provided insight into his club's discussions with Giants forward Bobby Hill in the hours leading up to Wednesday night's trade deadline.
Hill requested a trade to the Bombers in the days leading up to the deadline, however, a prospective trade with GWS was ultimately not to be.
Dodoro spoke on Trade Radio about Essendon's dealings with the 21-year-old.
"We got the call on Friday that Bobby might potentially want to move from GWS and he had met with Collingwood," Dodoro said.
"We had a chat with him and he was pretty keen to get to the Bombers.
"The player was on board, the club was on board, the manager was on board, but the most important part was GWS.
"Jason McCartney (Giants football boss) was really honest and up-front from our first discussions that he didn't want to entertain trading Bobby."
Despite Hill's attempts to get to the Bombers, Dodoro has no doubts the Perth product will be able to move on and have another productive year with the Giants in 2022.
"He'll be fine, he's a resilient, tough kid. You get to know these boys and you form these friendships with them really, really quickly, but he'll go back and have a really good year [with GWS] next year," he said.
"My last conversation was with him at 5 pm, I said, 'Look, we tried our best, we wish you all the very best,' and he was fine, he was getting a tattoo actually, so he was happy."
Essendon flew mostly under the radar throughout the trade period (up until the last-minute Hill drama), with Jake Kelly's arrival at Bomber-land the club's sole notable acquisition.
Dodoro and the Bombers will now shift their attention to November's National Draft, at which they (currently) hold selections 11, 51, 56 and 87.