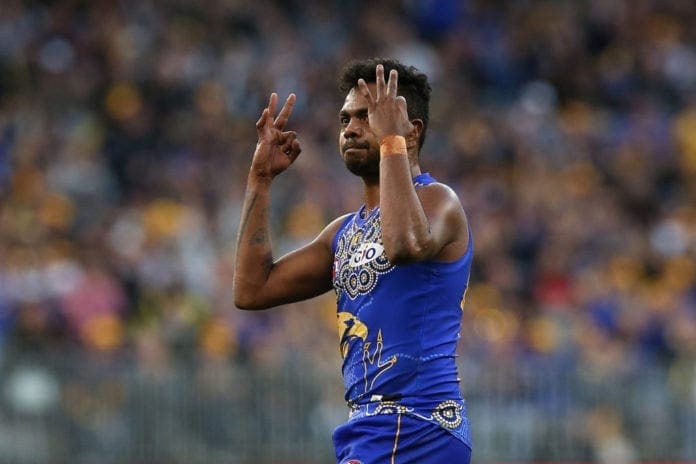 Banned Eagle Willie Rioli is free to return to the field in 2021.
As first reported by SEN's Sam Edmund, a backdated two-year ban was announced on Thursday, 18 months of which has already been served, relating to his adverse urine sample on an ASADA drug test in August 2019.
It is alleged that Rioli substituted a urine sample taken two days after the Eagles' Round 22 match against Richmond from that season.
Rioli also tested positive for metabolite of cannabis in addition to his urine substitution.
He free to play again from August 20, while he can return to training with the Eagles on June 20.
It ends what has been a nightmare saga for the 2018-premiership forward, whose AFL future has been in the dark since his indefinite suspension.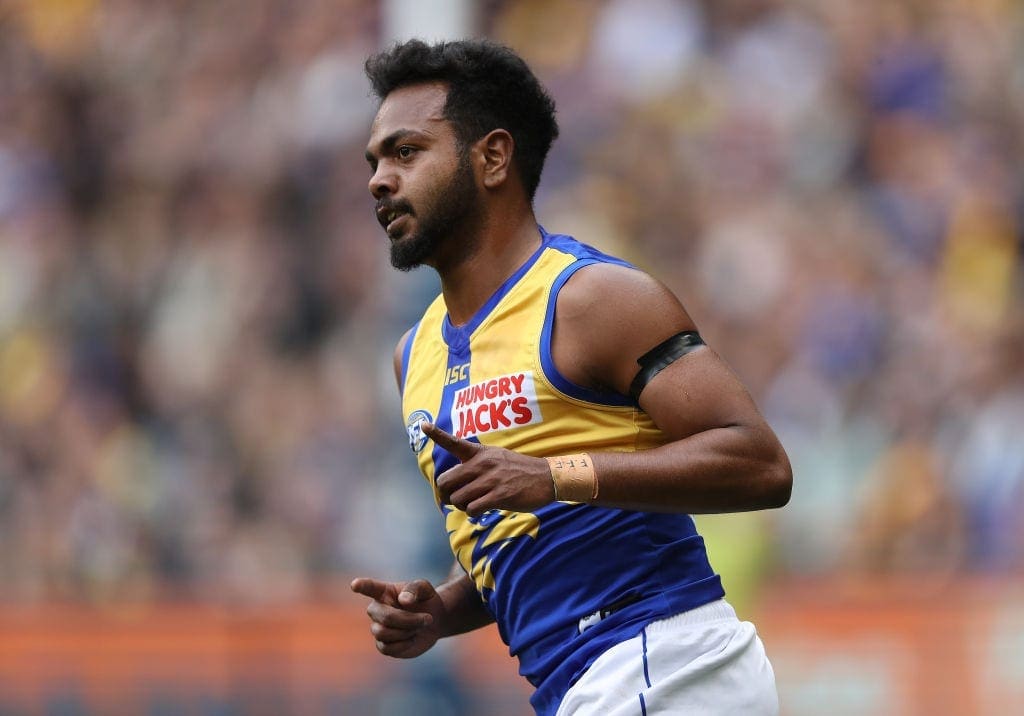 "I am very relieved that this long process has now ended," Rioli said in a statement on the Eagles' website.
"The stress of waiting for the outcome over a long period of time has been difficult for me and my family.
"I realise I have done wrong things and I have learned from it. I am sorry for letting people down. I am looking forward to putting all this behind me and playing footy again soon.
"I would also like to thank David Grace QC, West Coast Eagles Football Club, my management and the AFLPA for their support throughout this process."
The 25-year old last December had his case heard at an AFL anti-doping tribunal but the outcome was delayed.
ASADA reportedly had the right to appeal the backdated two-year ban but decided against it, freeing Rioli to return to footy this season.
"We are pleased for Willie that this ordeal is now over and he has some clarity around his future," West Coast chief executive Trevor Nisbett said.
"We look forward to him returning to the club and resuming what is an integral part of his life.
"It has certainly been very challenging for all concerned and what this case has highlighted is the need to continually educate and that the programs in place do not necessarily suit all players."
Rioli has played 38 games and kicked 46 goals across two seasons for the Eagles.
Rioli was told several weeks ago that it would be a 2-year ban, but stayed silent in case ASADA appealed. That appeal deadline has now passed. Willie can return to training on June 20 and is eligible to play from August 20. https://t.co/bIYGlLBS8x

— Sam Edmund (@Sammy__Edmund) March 4, 2021
Confirmed: Willie Rioli will be handed a two year ban, 18 months of which has already been served.

He will be available to play for @WestCoastEagles in August. Can train with team prior to that.

— Ryan Daniels (@FootyRhino) March 4, 2021