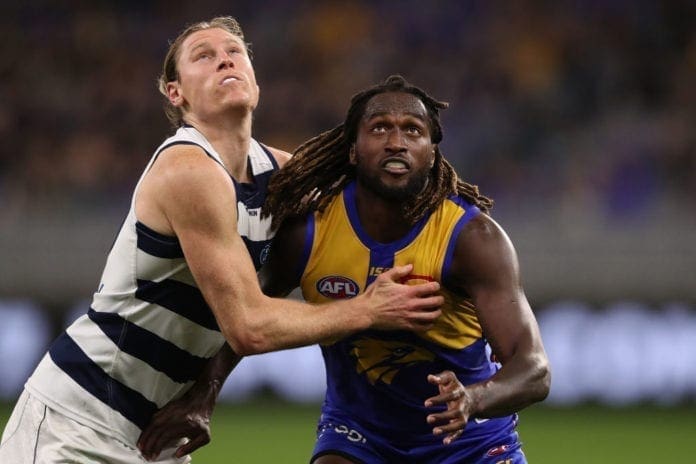 West Coast Eagles veteran Nic Naitanui has said that he will take any means necessary to get back to playing footy.
The 33-year-old's career has been heavily impacted by injury, having only managed one full season of AFL since 2016.
In 2021, Naitanui returned to his best form claiming an All-Australian blazer and John Worsfold Medal before he was struck down with a knee injury.
Natanui was set to return from a second knee injury this year, however, went down with an Achilles setback during the pre-season that has since ruled him out of playing at all this year.
Speaking with 7 News Perth, Naitanui opened up on the struggles he's faced this year.
"I've had a ruptured Achilles so not the greatest of injuries being a jumping athlete," Naitanui said.
"It's been really frustrating, I was ready to go. I'd come in at 5:30 every morning and train so I was doing everything I could.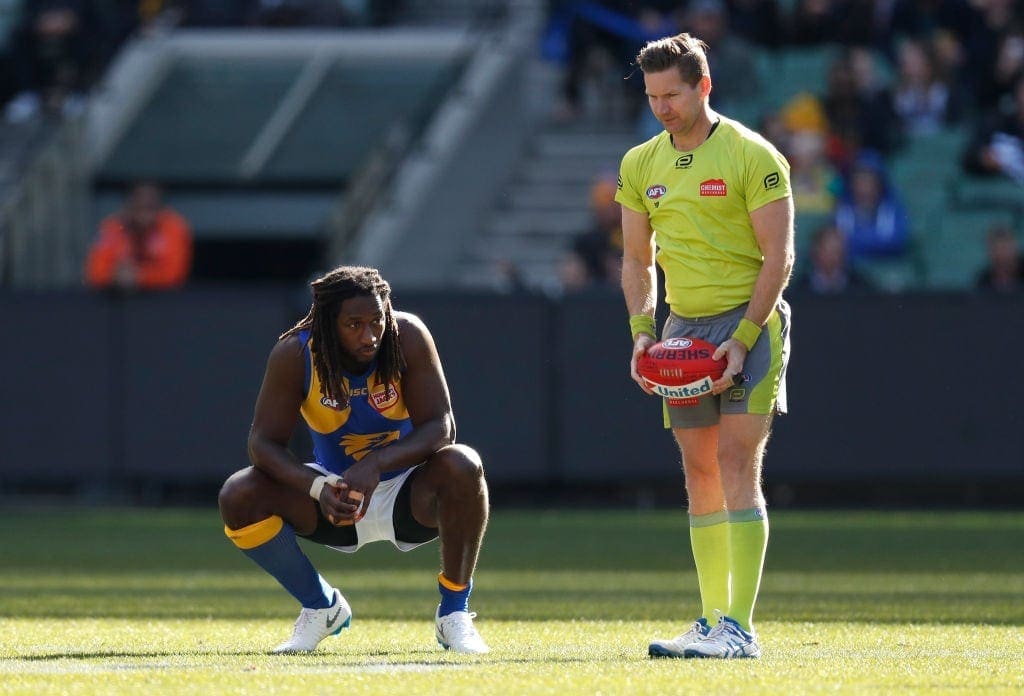 "Some weeks I'd been limping through and others I'm jumping over hurdles... thinking I'm a week away."
Naitanui is still contracted for next season and will be guided by a surgeon's call as to whether or not he plays on for the final year of his deal.
"I'm contracted for next year, any glimmer of hope I'm going to take it and I'm going to play," Naitanui said.
"I'm not just going to blindly go out there and say I'm just going to hang around for the sake of hanging around the footy club.
"I love this place but if I can't play football, which is what I'm paid to do, I don't just want to be there filling up space."
"The nature of the way I play I know footy can be limited for me but I've been blessed with 15 odd years of footy."
West Coast are currently sitting in 18th position on the ladder, with only one win for the season.