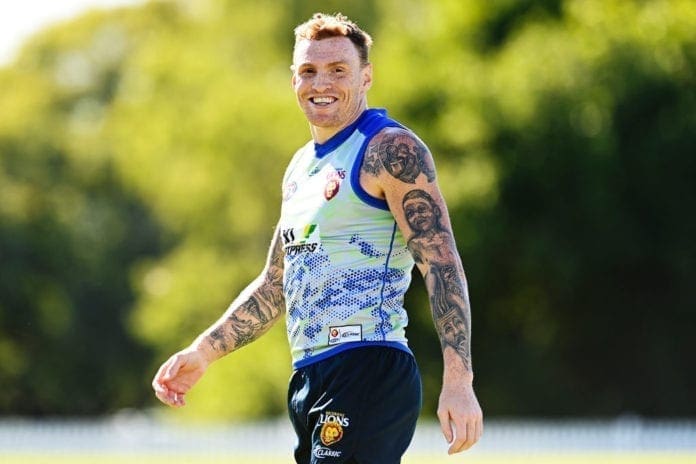 Brisbane Lions midfielder Mitch Robinson has reportedly been addressed by coach Chris Fagan after inflammatory comments towards Richmond's Tom Lynch.
Robinson teed off during an online Twitch gaming streaming session, where he accused Lynch of having an over-inflated ego after joining Richmond for success.
Tell us how you really feel Mitch! 😲https://t.co/DFB7MynKQP pic.twitter.com/sbIubTg6oN

— SuperFooty (AFL) (@superfooty) August 18, 2020
Caroline Wilson reported on Channel 9's Footy Classified that Robinson has been spoken to by the club.
"I'm told the coach Chris Fagan has spoken quite severely to Mitch Robinson, who has apologised to his club for the language he used." Wilson said
Chris Fagan has given Mitch Robinson a "severe" bake for calling Tom Lynch a "w--ker".

An AFL great followed up with a Brisbane Lions cautionary tale. https://t.co/lkNEDjlpjc

— Footy on Nine (@FootyonNine) August 19, 2020
Lloyd followed up warning Robinson could go down the path of Brisbane great Jason Akermanis if not careful.
Akermanis was an extraordinary player, but his often outspoken antics along with some on-field issues saw his relationship with the club sour.
"He's got to be very careful he doesn't become a Jason Akermanis where it gets to the point where you become such a distraction for Chris Fagan having to put out spotfires," he said.
"While you're winning it's OK, but the moment you start losing and Mitch isn't playing that well, you can easily find yourself in the too-hard basket."