Despite an abrupt loss in week one of the finals, the Sydney Swans succeeded in an ambitious season that saw them rise from sixteenth in 2020 to sixth in 2021.
Season Reflections
Senior figures at the Swans have heralded the season as a positive result, even after losing to GWS by one point in the elimination final.
Sydney Swans CEO Tom Harley said he was proud of the club after spending three months away from home, telling Sydney Swans TV that it was "important to isolate the season from the game" in what was a "positive, successful season" from the club.
"I sit here disappointed that we weren't able to progress deep into the finals but also really pleased and proud of the club for a successful year this year," he said.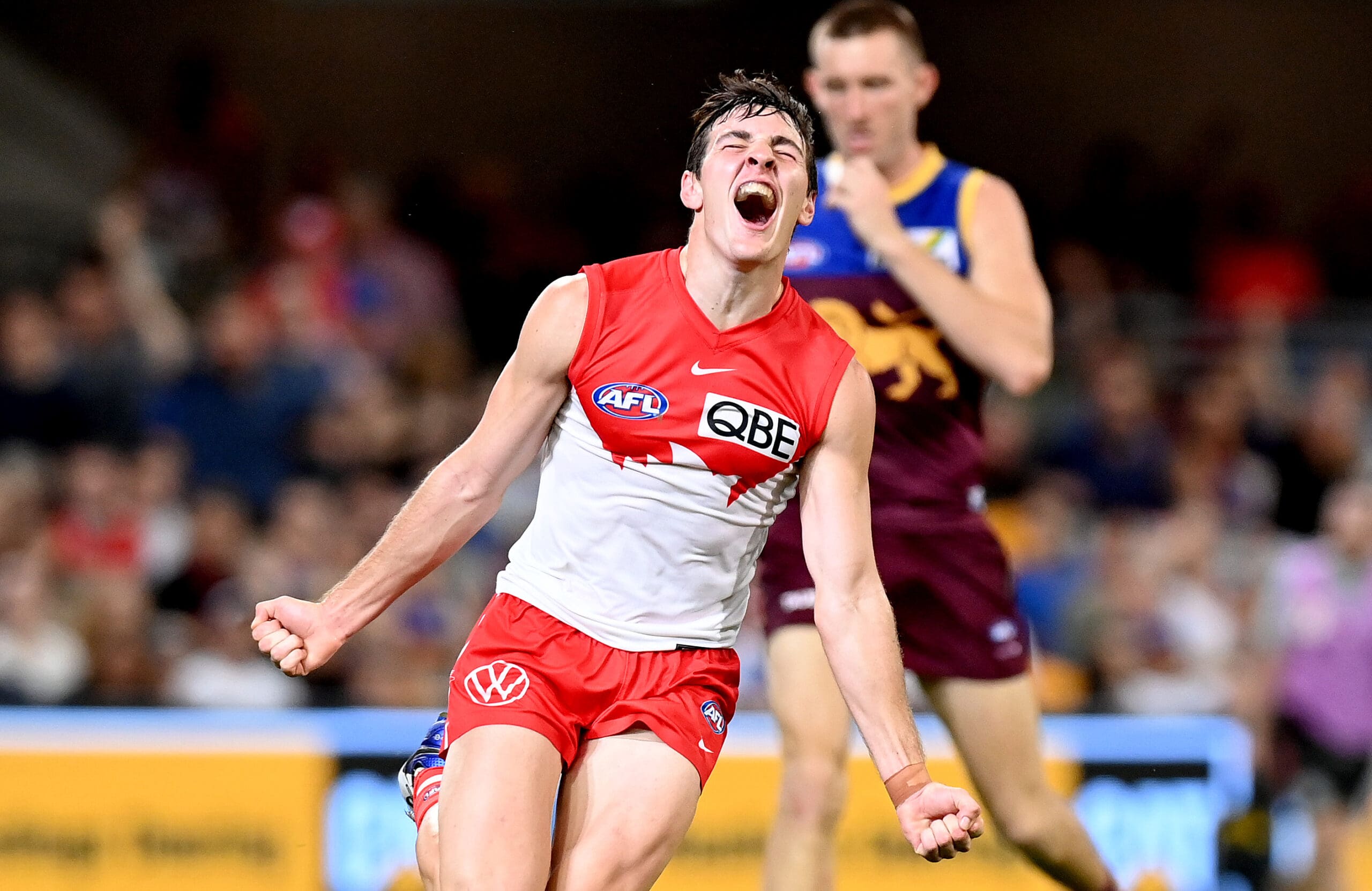 Swans senior coach John Longmire echoed the sentiments of Harley, telling AFL Media that he is buoyed by the prospect of soaring higher next season.
"In many ways we think we had a really positive season. If we go through each individual player on our list the majority would've by far and away improved, which is all you can ask," Longmire said.
"Hopefully our players have got some belief from what they were able to do but it needs to be backed up and supported by a lot of hard work, there is no escaping that.
"We feel like we've got a good core young group coming through and a lot of them are playing regular senior football at a pretty high level, playing key roles for us. There is still even more to come from that group."
The Swans will be eyeing success in the 2022 season after building a solid foundation in the back half of this year.
Swans' list movement
In Sydney's finals loss, 16 of the 22 players in that game were under the age of 25, leaving a stack of football ahead of the young squad.
Among the highlights at Sydney are future competition stars in Braeden Campbell, Errol Gulden and Chad Warner, who all picked up Rising Star nominations this season.
Campbell told Sydney Swans Media earlier this week that this season was the "highlight of his life".
"My first year has definitely been a highlight of my life so far," he said.
"The second half of the year, we went into the hub and that was hard at times but looking back, it was the best thing for me to just absorb myself into the team and learn as much as I could as I formed strong bonds with the team."
Campbell recently penned a deal to remain a Swan until 2025, being among three young Swans to recently to re-sign with Callum Sinclair and Colin O'Riordan staying on until at least the end of 2022.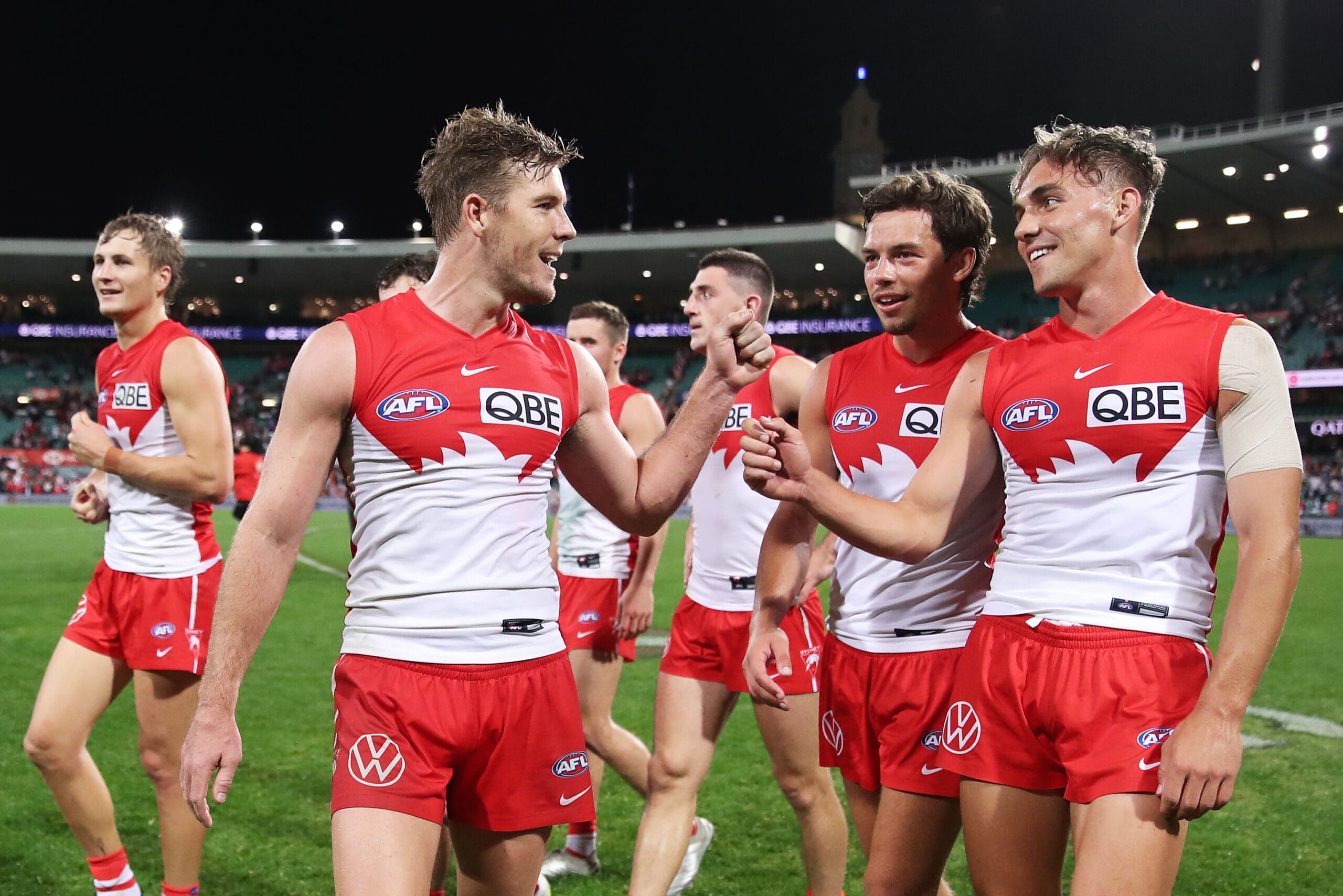 Other senior players that have been loyal in their roles are looking to elevate into more prominent roles in the side.
Heeney looks to be elevated to the midfield on a more permanent basis after imposing himself and a stalwart of the club.
"Isaac at the back end of this year was able to play midfield and then push forward and still hit the scoreboard. That'll be an important part of his plan over the summer, to prepare to play that midfield-forward role even more," coach John Longmire told AFL Media.
Defender-turned-midfielder Callum Mills will cement more time on-ball, whilst Tom Papley had a career-best season, finishing with an All-Australian blazer.
Tom Hickey looks to have found a solid home as Sydney's ruckman, finishing fifth in the best and fairest, and Nick Blakey will double down on his mid-season move to halfback.
Captain Luke Parker also re-signed last month in what capped off a strong season of retention signings for the Bloods.
The votes have been tallied and Tom Papley has claimed the 2021 Goal of the Year presented by @SolarayEnergy!

With the match in the balance and heading into the final moments, Papley sent the Swans faithful into raptures. #Bloods pic.twitter.com/fnJL7TzJa8

— Sydney Swans (@sydneyswans) October 6, 2021
The Swans list is shaping nicely despite a salary cap squeeze which has seen Jordan Dawson and George Hewett seek trades interstate, and called forth other delistings, underlined by Sam Gray's departure.
CEO Tom Harley said the player exchange period is "always a challenging time", but "we'll be looking to be a better squad next year and the trade period is a way to do that".
Buddy's 1000th goal
All eyes will be on the Swans early next season as the football fraternity eagerly awaits his 1000th career goal.
Franklin's contract, reportedly worth $10 million, is due to expire at the end of the 2022 season.
Reaching the rare milestone by a star Sydney forward at the SCG wouldn't be a first after Tony Lockett achieved the same feat in 1995.
"Lance Franklin is edging closer to his 1000th goal and I think that's a fair carrot to get our punters back into the SCG (should the Covid situation allow for it)," Harley said.
The Swans managed to win 15 games this season to return to the top-eight, however failed to find success come finals.