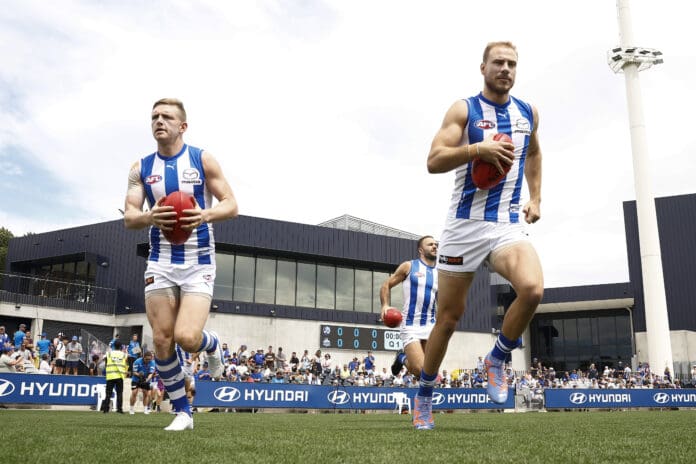 With the season slowly approaching its conclusion, the free agency talks have ramped up with many star-quality talents across the league being linked to rival teams.
One of the most talked about names is that of North Melbourne free agent Ben McKay
McKay's original contract with the Kangaroos will finish at the end of the 2023 season, with rival clubs keeping a close eye on his movements, such as Port Adelaide, who have plans to rebuild their tall defensive line and are keen to snatch the 25-year-old.
Whilst the key defender and his management team have remained tight-lipped about his free agency and contract negotiation deals, McKay told SEN Mornings that he is happy at Arden Street and that he and the club are on the same page when it comes to discussions about contract negotiations and trades.
Roos head coach Alastair Clarkson also made his position very clear on his desire to keep Mckay.
"We want him to stay," Clarkson said.
"But I've been involved in this caper for a long, long period of time and there's probably no bigger player in the game than 'Buddy' Franklin.
"He was one of the first free agent players to leave. And we weren't happy with it at the time because we obviously wanted him to stay at Hawthorn.
"But the club was still able to prosper once he left. He was also able to prosper as a player (at Sydney), and so everyone can still win from these situations.
"So if Ben decides to stay … we feel like he's just ready to blossom into a really, really good key defender. He's already a good key defender, but his best seven or eight years should be in front of him now.
"But if he was to leave, then that's his choice. That's the whole situation with free agency, and you've got to be prepared for both sides."
Clarkson said there had been "ongoing dialogue" with McKay, and it was unlikely the big defender had already made up his mind.
"The culture of our game is you don't usually make your decision until the season's finished," Clarkson said.
"That's what we'd expect and we'll probably find out in two or three weeks' time."
Last week former best and fairest Ben Cunnington played his final game of football ahead of Jack Ziebell's final game this weekend.
Veteran Liam Shiels is another whose future will be decided in the off-season, and Clarkson said the club's need to keep a blend of youth and experience would be among the considerations during the off-season.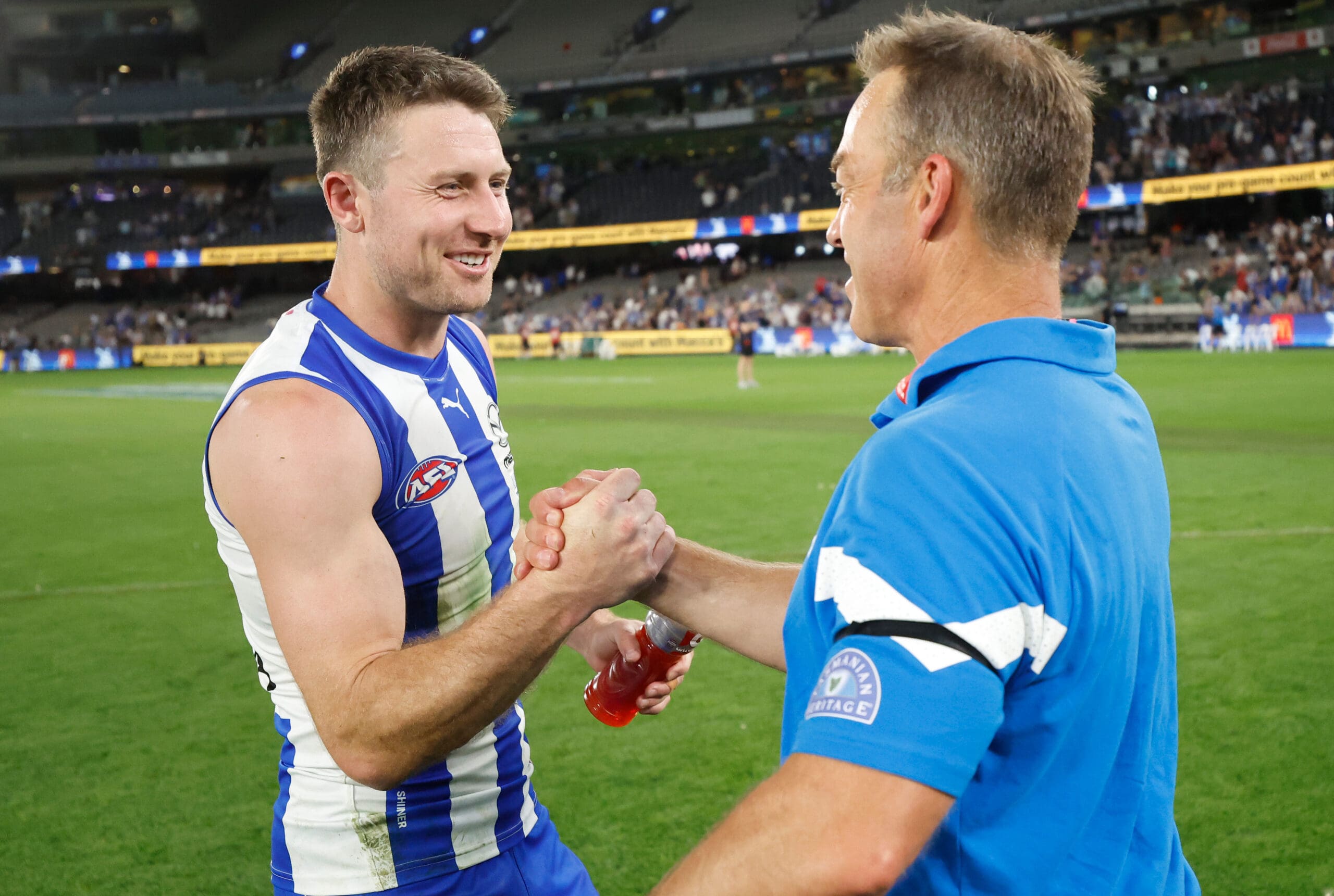 "We've got to be mindful of the balance of our list and the amount of experienced guys that go off the list," Clarkson said.
"It's one thing to go really, really skinny in terms of experience, and another where you want to actually keep some of that experience around, too.
"So with the retirements of 'Ziebs' (Jack Ziebell) and 'Hally' (Aaron Hall) and also 'Cunners' (Ben Cunnington), that might play into our thinking that Shiels might play for another year, but we'll work that out in the fullness of time.
"It's the same with 'Goldy' (Todd Goldstein), too."