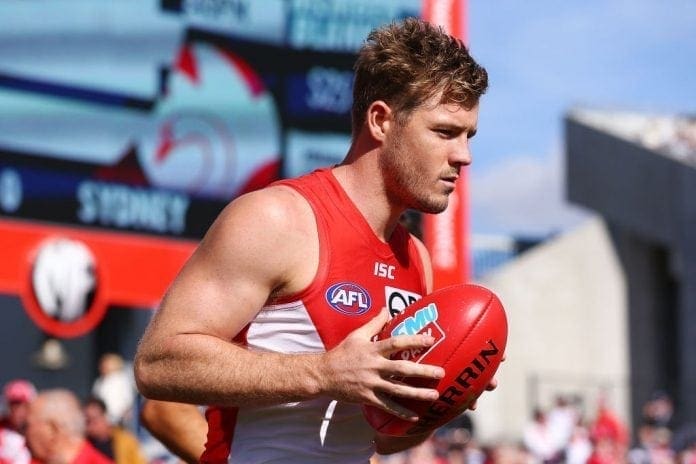 Sydney Swans star midfielder Luke Parker and his management are looking for a long-term contract to secure the 28-year old's services, worth around $700,000 per season, per SEN's Sam Edmund.
The Swans co-captain is set to become a free-agent at the end of the 2021, with his current contract that he signed in 2016 set to be completed at the cessation of the Swan's season.
Edmund explained on SEN's Whateley that the Swans may need to part ways with some players in order to free up salary cap space to secure Parker on a larger deal.
"Luke Parker's the big one, the unrestricted free agent, so he can leave of his choosing," Edmund said.
"He signed a big five-year deal in 2016, but his management want another run at it, so to speak.
"He's 28, they're chasing a longer-term deal I'm told at around or above $700,000 a season, so a significant investment from the Swans."
RELATED: Parker "perfect" for struggling Suns 
Despite Parker's interest to put pen to paper with the club that drafted him with the 40th pick of the 2010 draft, his requests have reportedly been met with silence.
"At the moment, that's not happening - in fact other clubs have been approached to see if they're willing to part with the money to secure Luke Parker," Edmund continued.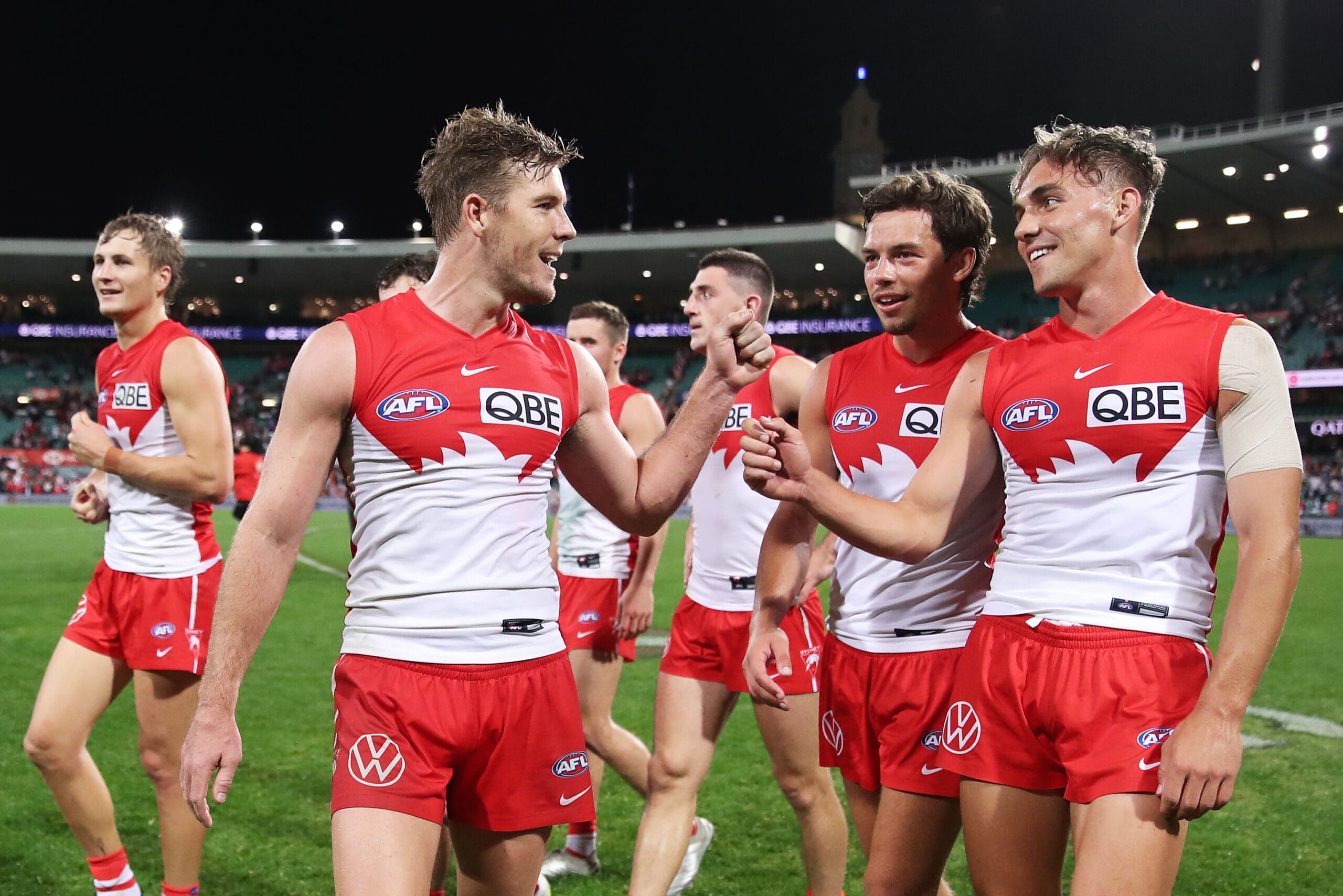 "It's hard to imagine him anywhere else so you would assume it's leverage, but at the moment it (the salary cap] is so tight at the Swans and it's such a critical time for them too with their list, given they're building something special and it's so promising up there.
SEE ALSO: AFL trade news: Rivals circling several Swans stars 
"It's going to be so interesting to see if they can hold it all together in the short-term to give them the best chance."
The Langwarrin native is enjoying an impressive season to date, averaging a career-high 27.6 disposals per game, and is one of the key leaders in the sixth placed Swans side to take on GWS in an elimination final on Saturday.
Other key Swans players are also out of contract at the end of the season including Jordan Dawson, George Hewett, Sam Reid and Dylan Stephens.
Hewett is understood to be gaining interest from Carlton, whilst Dawson has been linked to Adelaide.