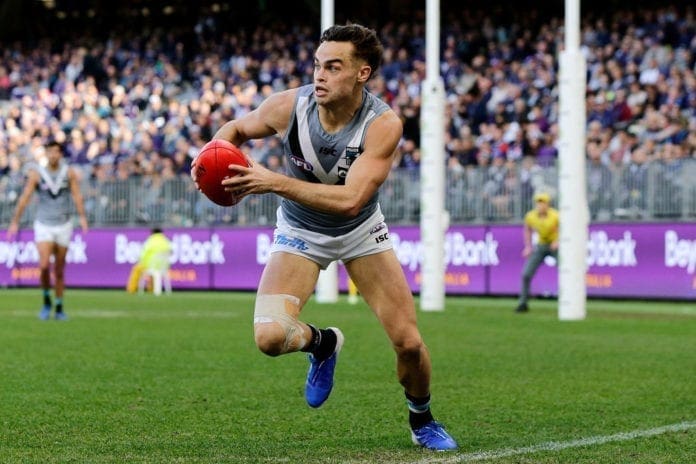 Karl Amon's departure from Port Adelaide is now "inevitable", according to one senior AFL journalist, with the Power set to receive a compensation pick should Amon be gone at season's end through free agency.
Amon made his debut for the Power in 2015, playing 119 in his eight seasons at the club since, but now looms as a popular free agent with no contract beyond 2022.
Several Victorian clubs, including Hawthorn and St Kilda, have been linked to the 26-year-old, with AFL Media's Cal Twomey speaking on SEN to name Hawthorn as the front runner.
"I think it is (inevitable he leaves)," Twomey told SEN SA Breakfast.
"Obviously Victorian suitors have been all over Karl as a free agent throughout this year.
"The most interesting part now is one, where he goes, and Hawthorn has been right in that race throughout the season. That looks like a possible destination, definitely."
Should Amon depart Alberton at the end of the season, the Power can expect compensation in exchange for their walking free agent. Having played all 17 games so far in 2022 and being expected to sign a lucrative deal wherever he should land, Twomey is expecting the compensation for Amon to potentially be in the realm of a first-round pick.
"Is it an end of first round? Is it an early second? Could it be any higher than that?" Twomey said.
"There's age factor, there's money factor, there's tenure, it's how long it is - there's a whole mix of numbers that goes into the pot and spits out the picks.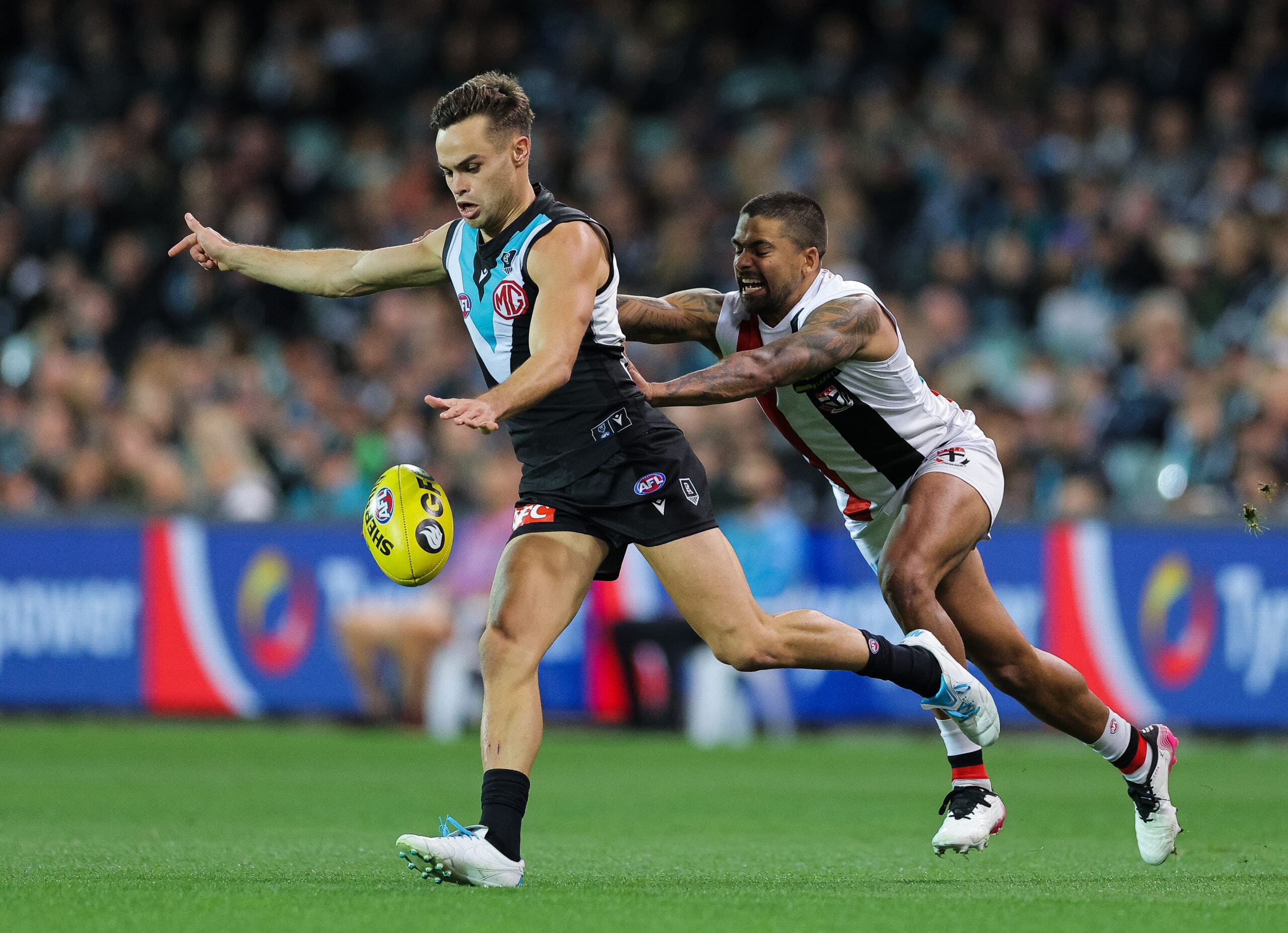 "It will be pretty close but I'm not sure if it will tick over to that first-round pick. It's going to be really close if that was the number.
"Joe Daniher was a first-round pick for the Bombers a couple of years ago and that was a three-year deal at about $750-800k. That's the highest echelon and there's been examples of where it's been a bit lower than that.
"Brandon Ellis went to the Gold Coast on a five-year deal of $600k and they got a second-round pick, so there is some variance there."
Twomey also touched on the contract status of out-of-favour crow Matt Crouch, indicating that the 27-year-old could be on his way out of West Lakes despite a deal running until the end of 2023.
"He's definitely open to a move and last year definitely was looking around to see what options there were for him, and none were really forthcoming," Twomey said.
"I would say somewhere around a third-round pick would probably be the mark, second or third.
"He hasn't been playing, he's been dropped a number of times and the Crows have prioritised some of their younger midfielders.
"He's an All-Australian, a best and fairest winner, has never been unable to knock up finding the ball, but when you're not playing a player in your side in the first place, and he's in and out of the side, it cheapens the value as well."