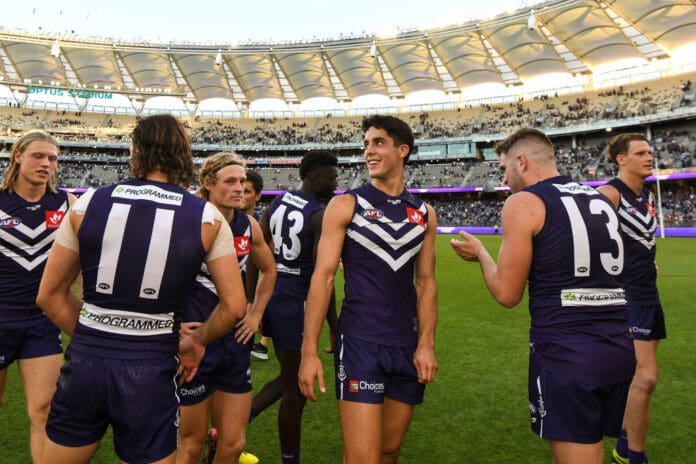 Ex-Dockers assistant coach Peter Sumich believes Victorian trio Adam Cerra, Sean Darcy and Darcy Tucker will all request trades home.
Sumich expressed his concerns over the trio staying in Western Australia if the club's fortunes don't turn around soon, having not featured in finals since 2015.
Cerra is coming off a career-best 2020 season where he averaged 17.4 disposal from 17 games with increased midfield opportunities.
Set to come out of contract at season's end, Cerra in March reportedly turned down a four-year extension, instead entertaining a shorter deal to assess the cub's direction.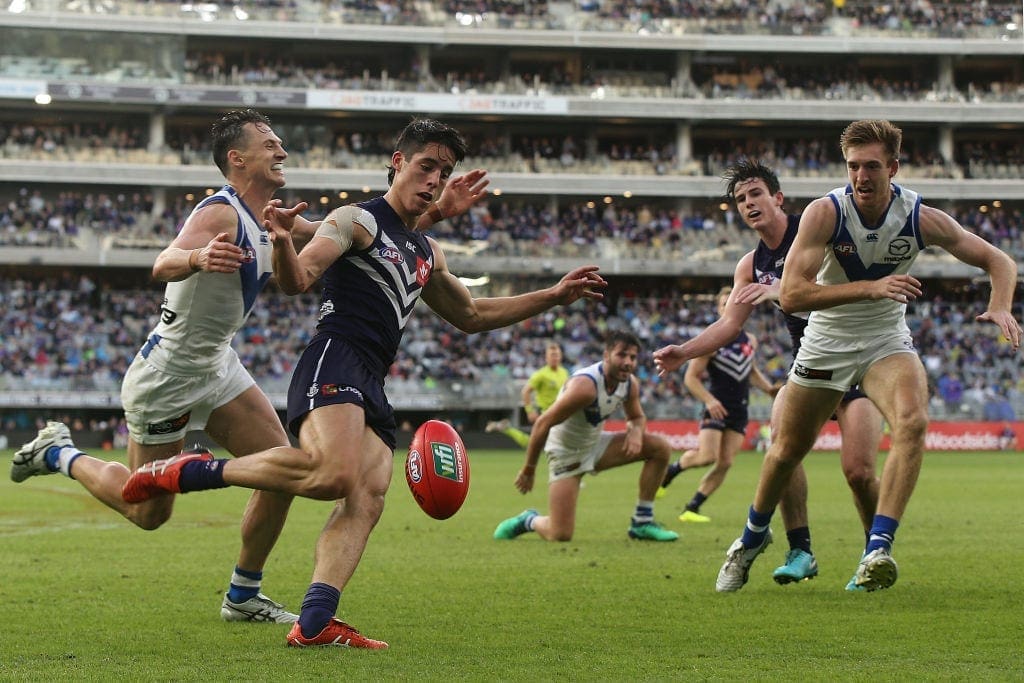 SEE ALSO: Demons star Christian Petracca responds to Collingwood link

Speaking on SportFM, Sumich believes Cerra is Victoria-bound, while fellow off-contract midfielder Tucker is set to request a move to Geelong.
"I reckon Adam Cerra is going to go home. He hasn't signed yet, he's a Victorian, he's looking at Fremantle going, 'Are they the team that's going to play finals or win a premiership?' Right not he's probably going not really," Sumich said.
"Fyfe is going to retire in two or three years time, Mundy at the end of the year, where does that leave it? They haven't really got bookends you'd say are going to win them a premiership. He's bound to go home.
"I'm hearing Darcy Tucker wants to go to Geelong and Darcy the ruckman, Geelong are chasing him. All these Victorians are going to want to go home and we've got WA products that keep going out of our state."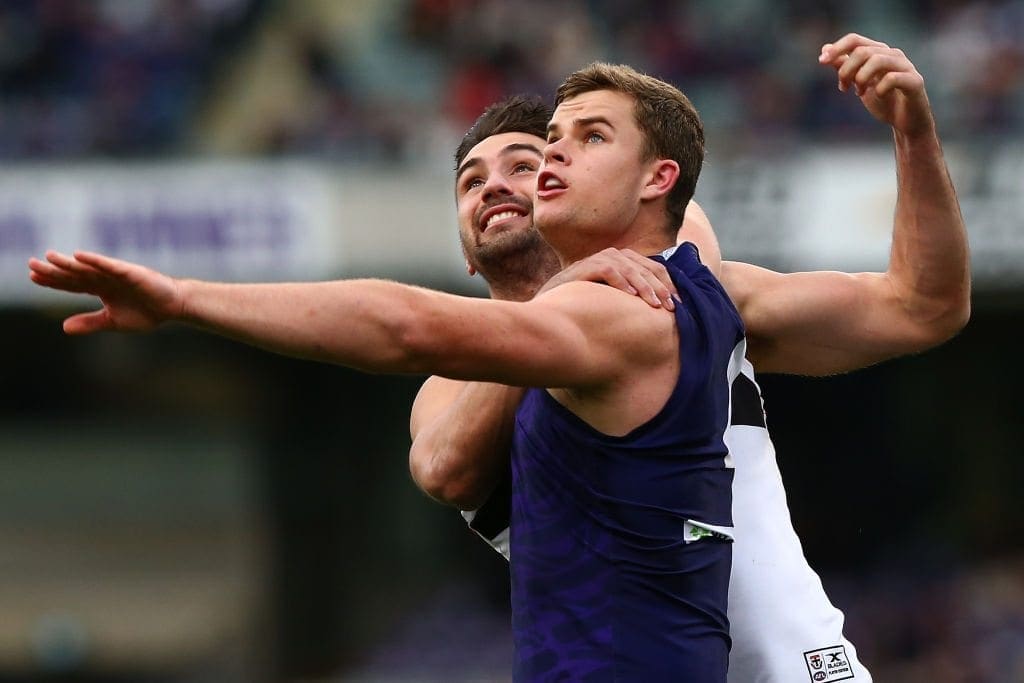 Sumich is hearing whispers that Darcy, who was drafted out of the Geelong Falcons in 2016, is also keen to get to the Cats.
Darcy, who is contracted until 2022, has struggled to establish himself as Fremantle's No. 1 ruckman since joining the club, currently sharing duties with Lloyd Meek.
If Darcy requests a trade, Sumich thinks the Dockers should go hard after Western Australian Bulldogs rising star Tim English, who is also off-contract in 2022.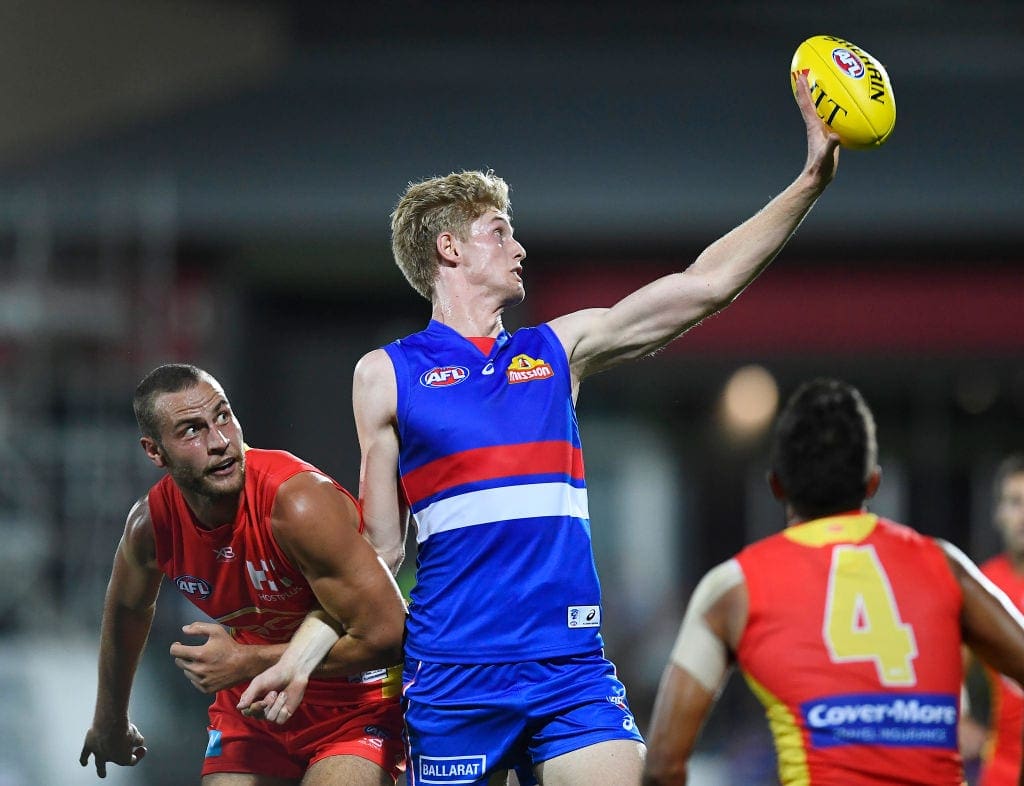 English is coming off his own breakout 2020 season - where he averaged 13.4 disposals, 4.3 marks and 16 hitouts from 18 matches - to emerge as arguably the most promising young ruckman in the game.
"I'm hearing big time he (Darcy) wants to go back to Geelong," he said.
"If that's the case, they should put all their eggs in one basket there and try to get Tim English. I don't know if Tim will want to come because at the end of the day he's at a club that's going really well.
"You think they're going to go well for the next two or three years, they might pinch another premiership like they did in '16. He's probably going 'I want to stay here. It's a club that's a winning club and that's where I want to stay'.
"I think Fremantle's got to go hard at him and hopefully they can pinch him. Money talks, but it's not everything. Premierships in my opinion are the way to go."