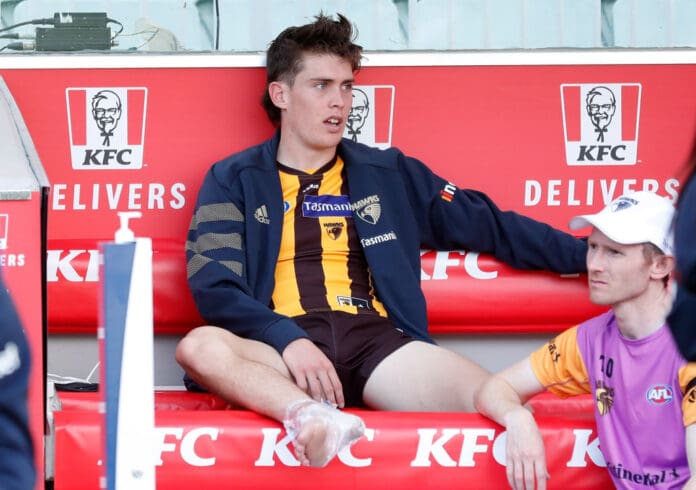 The AFL is set to remove 'Medi-Sub' regulations and allow clubs to substitute a player at any time during a game, according to 7News' Mitch Cleary.
"The AFL is making a change to the controversial (substitution) rule," Cleary stated.
"Some clubs are leaning towards a five-man bench, many believe the league is leaning towards four plus a sub which can be used at any time."
It's expected that the rule will be discussed and confirmed in next week's competition committee meeting.
The Medical Substitute was introduced in season 2021 and has received criticism for AFL clubs' ability to exploit the rule.
A new, unrestricted substitution rule would allow clubs to rest their players and manage small injuries without breaching AFL regulations.
From 2011 until 2015 a similar interchange format was used, with teams allowed three interchange players and one substitute.
It's not the only major change the AFL is making in 2023, with the league planning an extra 'Magic Round' which would see all 18 teams playing fixtures in one state.