Live trading has added further intrigue to draft night since its inception, with clubs able to advance their place in the pecking order or jump ship if their ideal targets are no longer on offer once they're on the clock.
2023's count is set to be no different, with numerous clubs advertising their eagerness to potentially move into the opening eight or so selections given the perceived gap between the top of this year's crop and the chasing pack.
Pick 1 has been arguably the most discussed across draft selection trade circles, with a number of clubs said to have placed sizeable offers to the West Coast Eagles to pry their prized pick and attain direct access to top-rated prospect Harley Reid.
The Eagles have held firm, however, and now look likely to carry Pick 1 to the draft and take Reid with the opening selection. While West Coast's second selection won't come until night two, the Perth powerhouse could be among the clubs to get involved in live trading during the first round.
West Coast is said to be one of several clubs keen on local defender Dan Curtin, whose range for the first night of the draft falls between Picks 2-10 as North Melbourne, Hawthorn and Melbourne likely consider selecting the versatile key defender.
The Eagles, Crows and Bombers could look to move into the top 10 as part of a potential play for Curtin, with multiple reports suggesting trade interest for GWS' Pick 7 is likely to peak if Curtin is passed by Melbourne one spot earlier.
West Coast have their 2024 first-round selection to dangle in front of the Giants, with that pick potentially opening next year's draft.
Essendon is set to enter the draft at Pick 9 and could also use their future first-round selection to snare Pick 7 from GWS, while Adelaide has Picks 10, 14 and 20 to satisfy a seller.
Geelong's Pick 8 is another selection that could be attainable, albeit more unlikely, with the Cats a strong chance to select Curtin if the Giants hold their selection and look elsewhere.
The Crows could look to leap the Bombers if they see a prospect like Connor O'Sullivan as a chance to not make it past Essendon, with the Crows potentially packaging two of their three first-round picks to advance their place in the queue.
Two spots behind the Crows is Sydney at Pick 12, with the Swans set to tread water and await to see if anyone on their hitlist is still up for grabs before deciding whether to move back to the later selections of the opening round.
If Sydney's preferred 12 or so prospects are off the table by the time they come on the clock, then they'll be open to taking on multiple picks closer to the 20 mark and could have the likes of Harry DeMattia, Charlie Edwards or Riley Hardeman in mind later into the piece.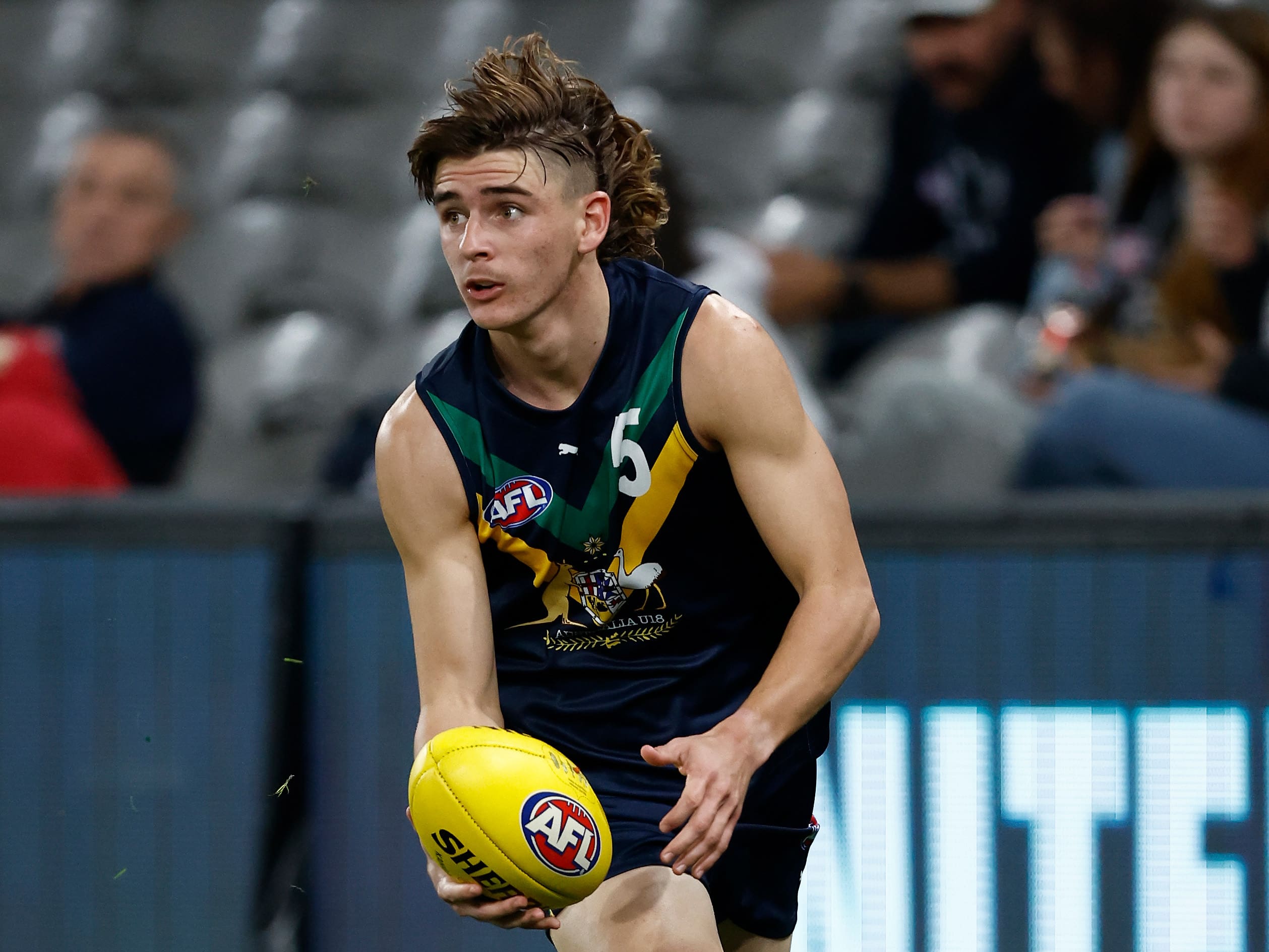 North Melbourne has emerged as a potential suitor for Pick 12, with the Roos equipped with selections 15, 17 and 18 overall and will likely pair two of those picks in a deal that would see them and the Swans swap places.
Meanwhile, Port Adelaide, Brisbane, Richmond and Fremantle are the four clubs who could trade into the first round, with the Dockers the most likely given the trio of 2024 first-round selections at their disposal.
Port Adelaide's draft hand of Picks 69, 83 and 87, coupled with the Dockers owning the Power's future first-round selection, means the Alberton club has a minute chance of moving into the 30 let alone the first round.
Richmond is unlikely to advance from Pick 29 - a selection that will shift back and forth due to matched bids earlier in the count - while the Lions could be a suitor for the Suns on night two as their state rivals potentially look to amass more draft points to match impending bids on their quartet leading of Academy prospects.
Jed Walter, Ethan Read and Jake Rogers can be expected to fetch selections on night one, while Will Graham might also be swooped on in the top 30 to likely force the Suns into trading their earliest selections for multiple later picks.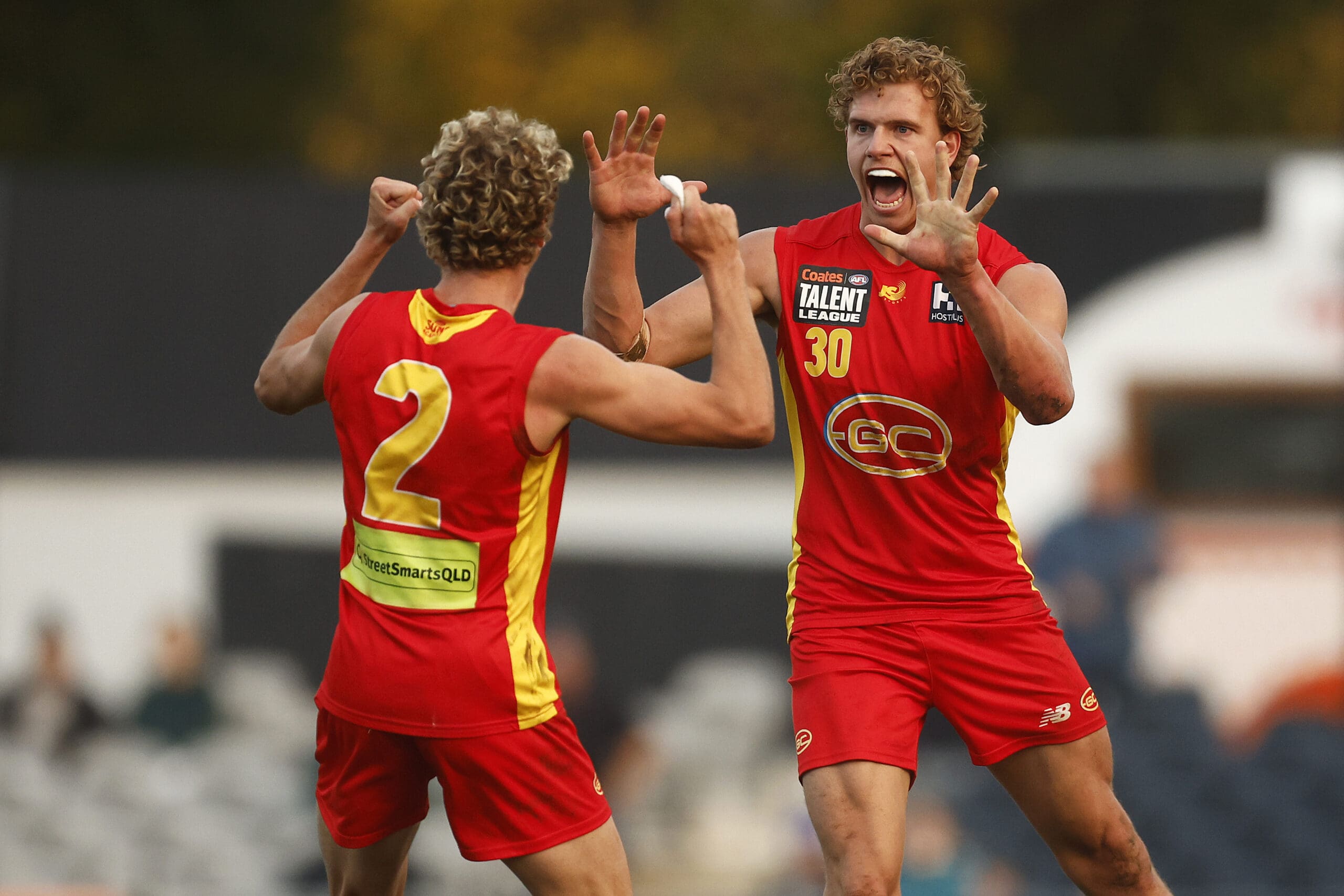 The Lions could use Picks 30 and 29 to help Gold Coast's cause, while Fremantle's 34 and 46 overall selections could see a win-win deal struck that allows the Dockers to move up in the order.
The Tigers have Pick 41 after their opening selection and could also look to strike a deal with Gold Coast.