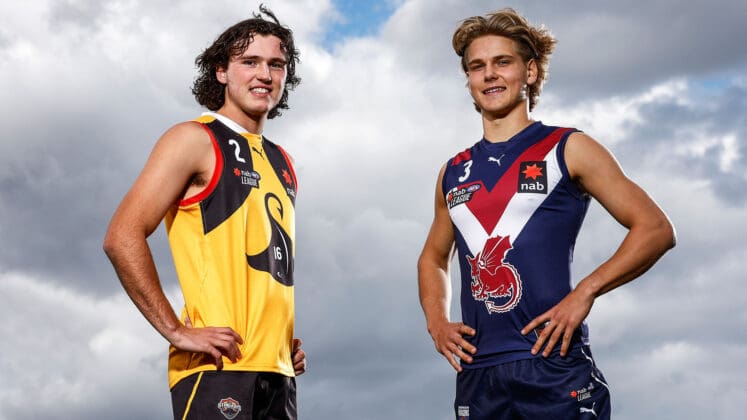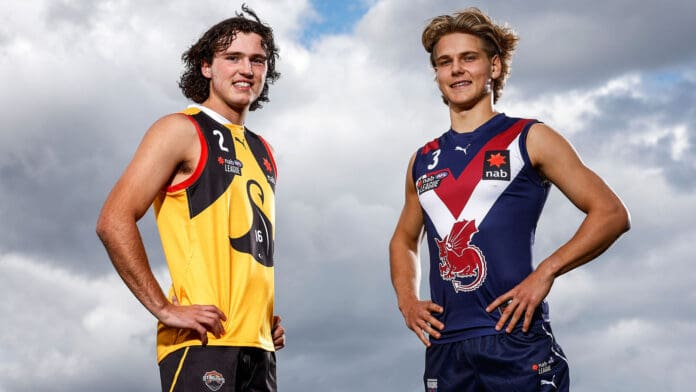 Dandenong Stingrays star Mitch Szybkowski looks to be one of the better midfielders of the draft class.
Coming into the year, Szybkowski looked likely to be picked in the top 10 and certain to be chosen in the first round.
In fact, he was rated so highly that he is one of three players involved in an iconic picture alongside top prospects Elijah Tsatas and Will Ashcroft.
Such interest peaked when the big-bodied midfielder impressed for Vic Country prior to 2022.
Despite his apparent drop-off, the 18-year-old was almost always one of the best players for the Stingrays during the course of the 2022 NAB League season, acting as one of the main contributors to their grand final berth.
Throughout the year, Szybkowski averaged a tick over 23 touches and approximately four tackles for both the Stingrays and Vic Country.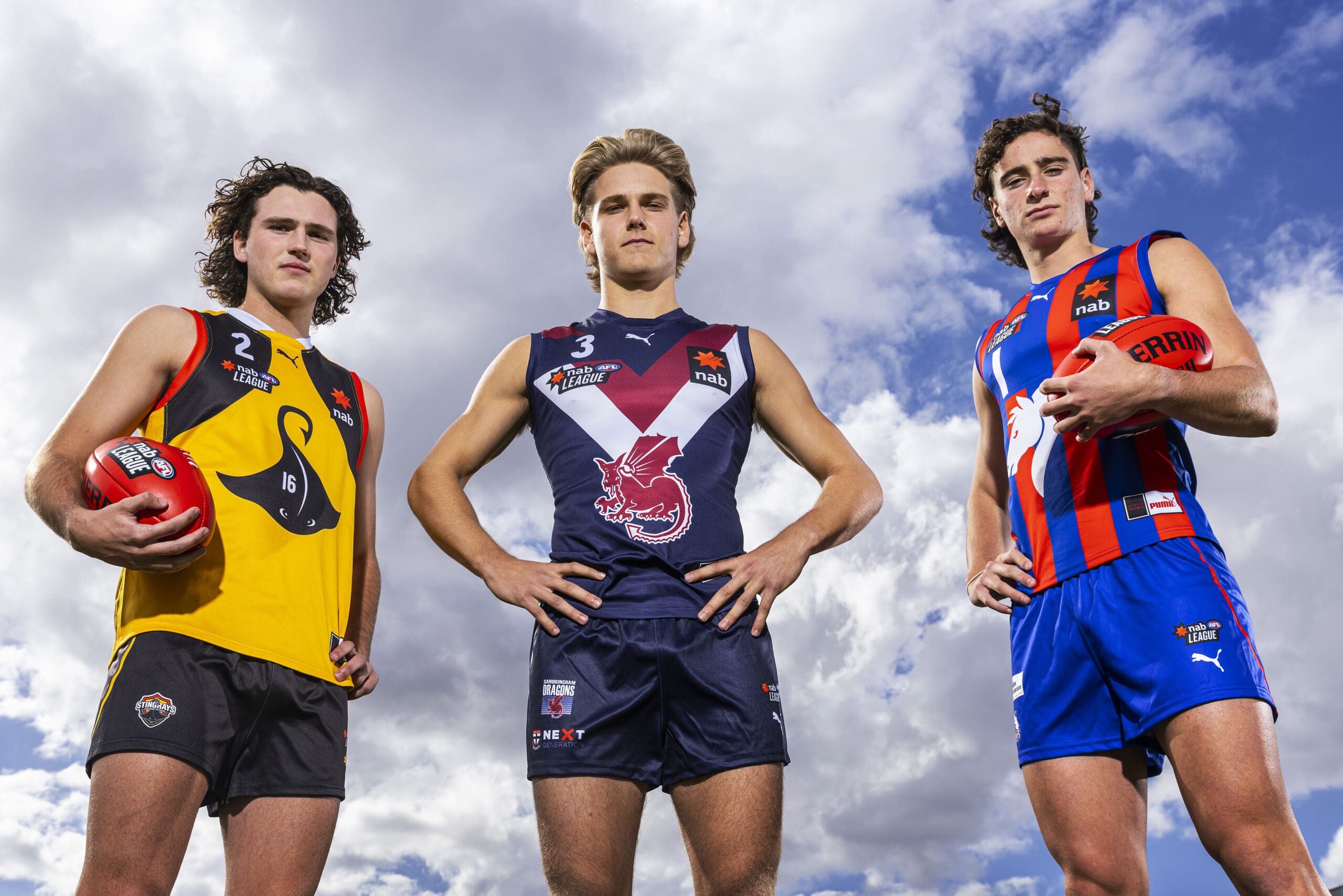 He is known for being a very hard worker, always managing to stay in tip-top condition whilst working hard on the field.
Alongside his work rate, the young midfielder is known for his clean hands and ability to win the ball in the contest.
His game draws comparison to the likes of Ben Cunnington and Jarryd Lyons, with his ability to accumulate the ball and use his hands to get out of traffic.
However, they need other great players around them to transition the ball from the midfield to the forward line smoothly.
Szybkowski will need to take his game to another level to be a key contributor on an AFL team. To do this, the young midfielder would need to improve on his speed and the accuracy of his kicking.
Szybkowski is expected to be picked late into the second round but it wouldn't surprise to see him go a tad later.
Position: Midfielder
State: Victoria Country
State League Club: Dandenong Stingrays
Community Club: Beaconsfield Football Club
Date of Birth: 09/01/04
Height: 186cm
Weight: 86kg
Strengths
Clean Hands
Inside Game
Work Rate
Ball-winning Ability
Weaknesses
Speed
Kicking
Draft Range
30-50
AFL Comparisons
Expert Comments
"A medium midfielder with a sharp competitive edge, he attacks the ball aggressively and lays strong tackles on the opposition. A good ball-winner with clean hands and great vision, he also creates for his team with smart ball use." - Kevin Sheehan