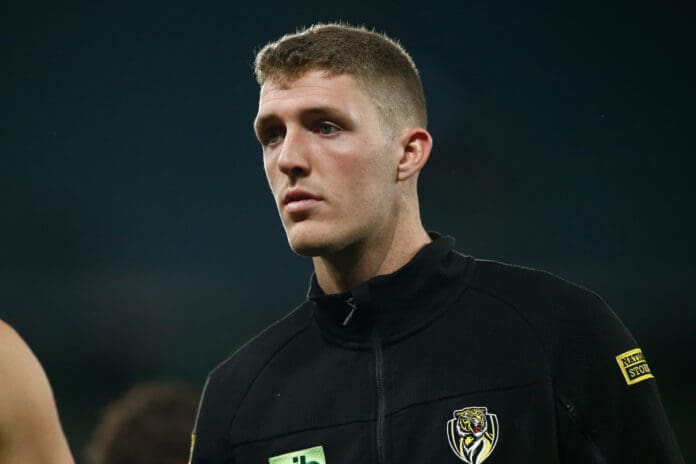 AFL Doctors' Association boss Barry Rigby has called on the league to adjust its medical substitute ruling, stating players must be ruled out for 12 days after their respective matches or allow the rule to be used as a tactic rather than for medical purposes.
The medical sub rule has made headlines in recent days following Richmond's peculiar move to rule defender Ben Miller out of Friday night's contest in the final term due to cramping, with small forward Maurice Rioli brought into the match with the game on the line.
Tigers coach Damien Hardwick revealed to media post-game that Miller had suffered calf and groin issues, with teammate Nathan Broad confirming that the 22-year-old had suffered "full body cramps".
"Benny Miller had the full body cramps. He just couldn't move," Broad told Fox Footy after the 52-all draw against Fremantle.
"He could not move. He genuinely could not move. His whole body had shut down."
While the Tigers will need to assess Miller's ailments heading into their Round 20 fixture with Brisbane, the chances of the key defender playing this week seemingly remain an open chance, potentially adding to a lengthy list of players who played in games the week after they were subbed out.
Rigby, a club doctor at the Gold Coast Suns, told The Herald Sun that he has written to AFL to consider changing the ruling around what grounds a player should be subbed out of a match, raising concerns for the "undue pressure" club doctors are placed under when being forced into decisions.
"Generally speaking we would like to see the rule changed," Rigby said.
"It is not something we would like to continue and we have made some representation to the AFL and they have taken it on board, and my understanding is that will be reviewed at the end of the season.
"We are concerned we can be under the microscope and under pressure to interchange a player for reasons other than medical reasons.
"We try to make decisions based on what is in the best interests of the health and safety of the player. The issue becomes whether there is some undue pressure brought to bear from sources outside the medical sphere, and it may or may not be occurring. But there is a suggestion that it may well be. That is something we would push back against in terms of what we think should be happening for the player.
"There is no doubt pressure would be brought to bear (on doctors) should this rule continue beyond the end of the season.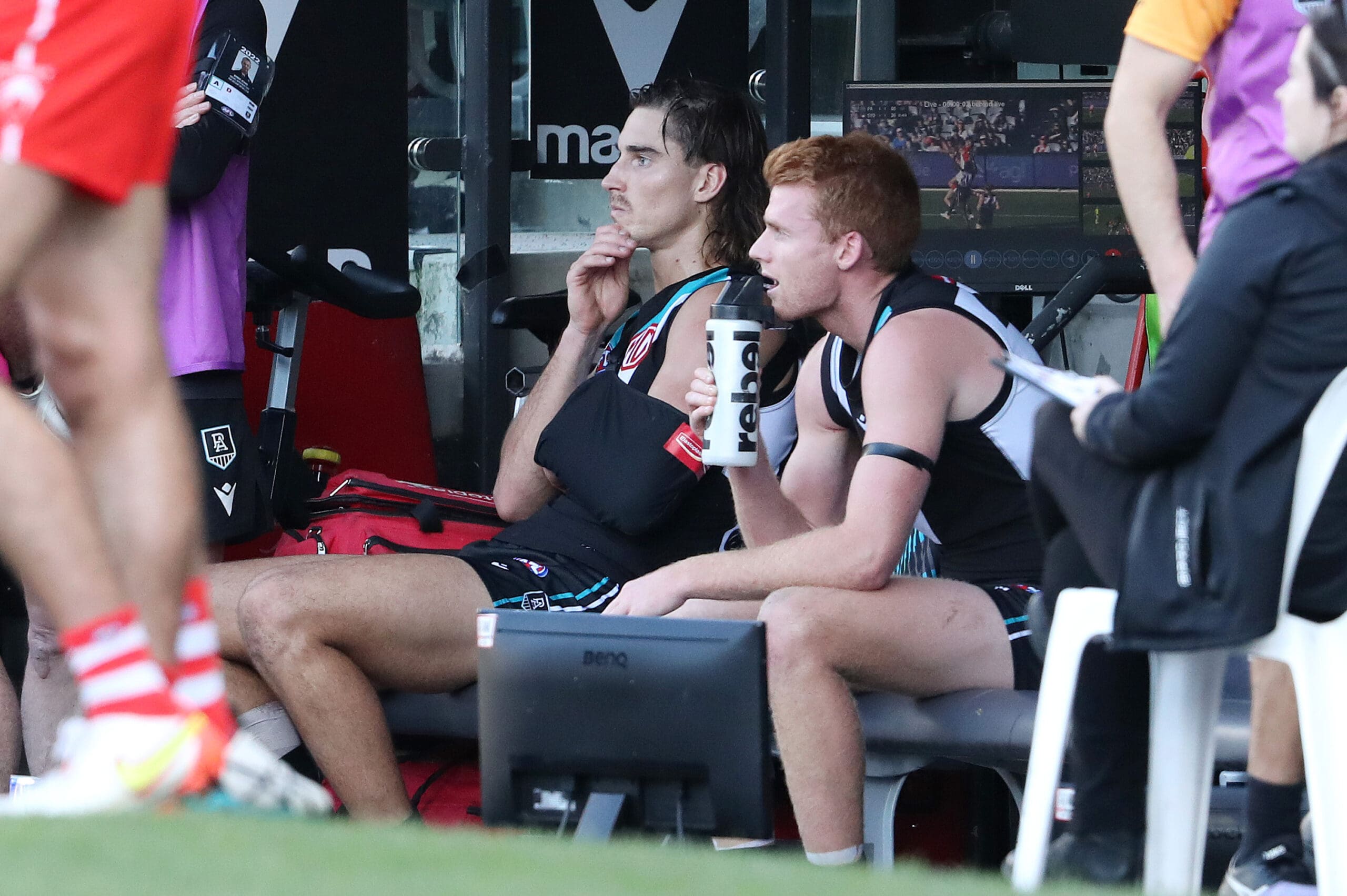 "We think that if you are going to have a rule that the player is subbed out and cannot play for 12 days along the lines of concussion, then that's the rule. The player wouldn't return for 12 days. Or you allow a substitution to occur and it can be at any point in the game and it's a sub for tactical reasons or medical reasons. At the moment it is neither one nor the other and it's creating some angst and some confusion."
Across the opening five rounds, a total of 10 players were named to play the week after they were subbed out of a game.
Rigby detailed the difficulty of being able to decipher whether a player may be unable to return to playing across the coming two weeks, with club doctors needing to follow a duty of care for injured personnel.
"For someone who has got a history of soft tissue injuries and comes off with a tight hamstring in the fourth quarter, we have a duty of care to that player," he said.
"Do we put him back out there and let him tear his hamstring completely? Or pull him off and he might make some recovery over the subsequent week and be able to play.
"I am not saying there isn't a problem. But making those decisions can be very difficult. It's not just about waiting for a serious injury, it's about trying to prevent one from happening."
Miller was 1 of 11 players subbed out of a game over the weekend, with trends to suggest at least 2 of those players will line up again this week.
Richmond have a nine-day break between last Friday's clash with Fremantle and their Round 20 matchup against the Lions.