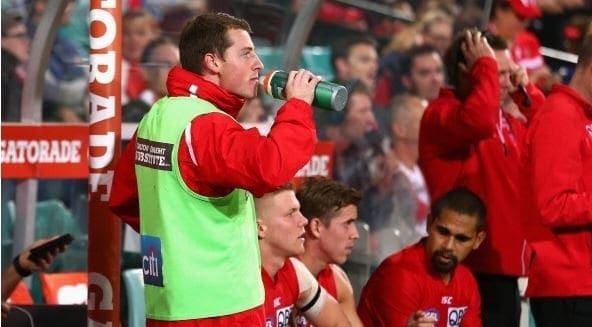 AFL boss Gillon McLachlan has confirmed the league is considering introducing a medical substitute just two days from the start of the 2021 season.
Earlier reports suggested that the AFL were considering the use of a 23rd player as a concussion substitute, as the league takes a firmer stance on head knocks in the sport.
Speaking on Fox Footy's AFL 360, McLachlan confirmed speculation that the 23rd man could be used as a medical substitute covering all game-ending injuries, rather than exclusively being used for concussion.
"That is why we are still discussing it - that medical aspect rather than just concussion is where this might go," McLachlan said.
"I think that is what Steven Hocking is working through.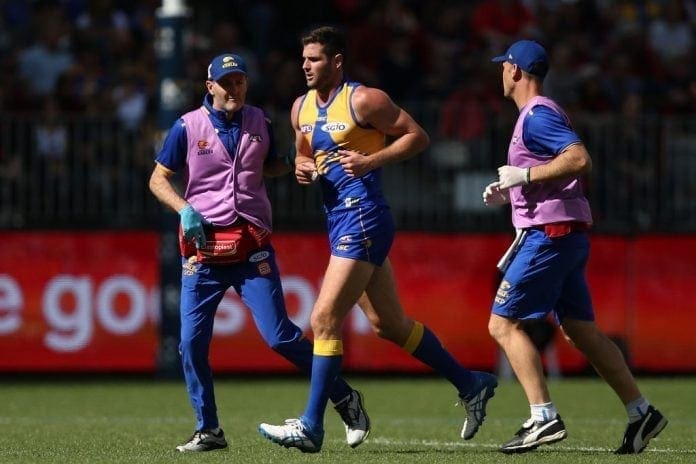 "It is the health and safety possibility that I think makes sense, if the clubs and coaches want to support it,
"We had a substitute and the industry in the end pushed back on it, and I think they (clubs) are reconsidering it."
The AFL introduced a substitute rule in 2011 before scrapping it at the end of the 2015 season. Under those rules, teams could substitute any player throughout the match.
Richmond coach Damien Hardwick voiced his support for the idea, labelling the medical substitute as "fair".
POLL

Do you want to see the sub rule return? #AFL | #AFLPreseason

— aflratings.com.au (@aflratings) March 12, 2021
"To get a concussion sub and then a guy breaks his leg four minutes later; why shouldn't you be able to use a sub for that reason also?" Hardwick said.
The speculation comes just days after St. Kilda forward Max King was ruled out of Round One after a freak golf accident left him with mild concussion symptoms.
Under the AFL's tightened protocols for season 2021, players will be sidelined for at least 12 days after suffering a concussion, up from a minimum of 6 last year.
The league is expected to make their decision by Wednesday afternoon, before the teams are named for Thursday's season opening clash between Richmond and Carlton.