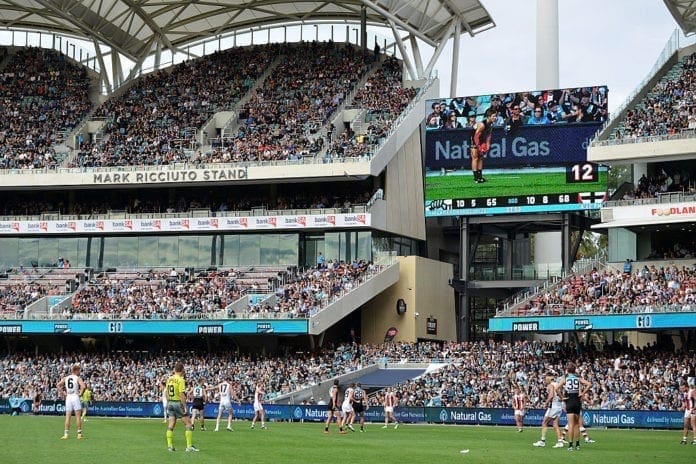 The AFL has confirmed that Magic Round will take place in Round 5 of the 2023 season, with all nine games set to be played across a four-day period in South Australia.
The round will be held from Thursday, April 13 to Sunday, April 16, coinciding with the school holidays, and will be free to AFL and club members.
Venues are yet to be confirmed by the league, but a reported match in the Barossa Valley has been ruled out.
AFL CEO Gillon McLachlan thanked the South Australian government for their work with the league.
"We are looking forward to not only bringing nine great matches for premiership points to South Australia, but also a party-like atmosphere, filled with fan activations, family-friendly events, music, entertainment, and community engagement, all designed to bring the city to life over the four days," McLachlan said.
"Over the pandemic-challenged years, South Australia played an important role in the survival of our game, and we are so pleased to be able to bring this major football event into the state.
"School holidays are a great opportunity for families, and we will work with the SA Government to ensure we will have free experiences and activations at matches and around the city for all footy fans to come together.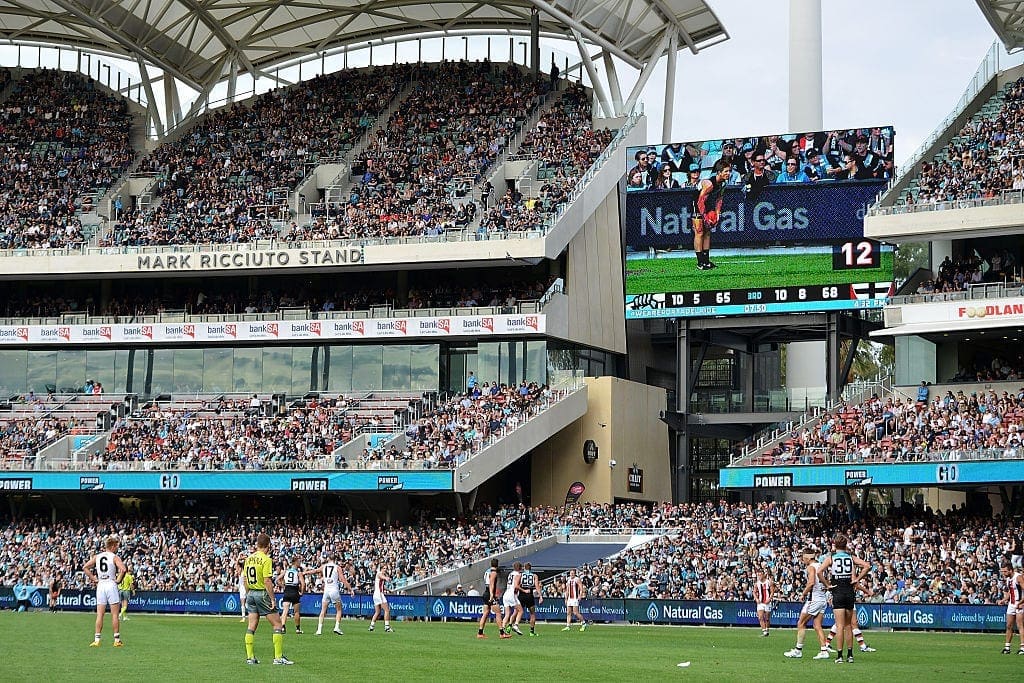 "Our clubs, our players and coaches are excited to come together, put on a great show and engage with the local community and grassroots footy, all while showcasing the great state of South Australia.
"On behalf of the AFL, I would like to thank Premier Malinauskas, who has really taken the lead on this project, along with everyone at the South Australian Government and all footy fans across the state – your passion for this project has been infectious and we look forward to putting on a great show for you all come April."
South Australian premier Peter Malinauskas said that the round was expected to be a "once-in-a-lifetime" opportunity for footy fans.
"I can't wait to welcome fans from across the country who will get to witness a truly unique round of footy and also experience everything South Australia has to offer – our city, our world-class wineries and other incredible tourism assets," he said.
"This will help fill hotel rooms, restaurants, pubs and clubs, which is exactly what our economy needs as we emerge from the pandemic, particularly our tourism and hospitality sector which has done it tough over the past couple of years.
"And for South Australian footy fans, this is a once-in-a-lifetime opportunity to experience footy like never before.
"Rest assured, we are going to put on a show footy fans will never forget."