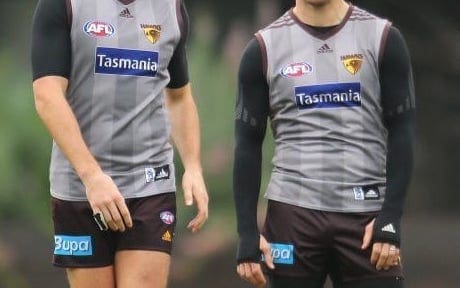 The AFL have confirmed the four-person panel tasked with investigating the recent allegations of racism made against former coaches and staff members at Hawthorn.
The league have begun investigations into the harrowing allegations, which have claimed bullying and other misconduct was made toward First Nations players at Hawthorn between 2008 and 2016.
Bernard Quinn KC, Jacqualyn Turfrey, Tim Goodwin and Julie Buxton have been commissioned to investigate the allegations as part of the AFL's independent panel.
Mr Quinn, who will chair the panel, is a Victorian silk lawyer commercial, public law and product liability law, and has also been part of an independent report on the plagiarism former AFL concussion adviser Associate Professor Paul McCrory.
Ms Turfrey is a barrister that practises across multiple areas in commercial litigation and practises across all areas of criminal law, and is also an accredited Mediator.
Mr Goodwin is a barrister practising primarily in commercial and public law with experience ranging across commercial law, administrative law, government advice work, regulatory actions and native title and land rights work.
Ms Buxton is a barrister who practises commercial, public and administrative law, and criminal law, with a diversity of legal, commercial and policy experience.
"These are very serious allegations, and it is important that we have an independent panel that is able to hear the perspectives of all involved and to provide natural justice to those making the claims and those who have had claims made against them," AFL general counsel Andrew Dillon said in an AFL statement.
"It is also vitally important that the panel is able to complete its work independently of the AFL.
"Bernard Quinn KC, the  chair of the independent investigation and panel members Jacqualyn Turfrey, Julie Buxton and Tim Goodwin  are all eminently qualified barristers that will be able to provide their intellect and significant expertise to the process.
"The four-person panel, with their diverse backgrounds including in respect of Ms Turfrey and Mr Goodwin as First Nations persons will also have the ability to bring in additional outside expertise, whether that be in cultural safety, football administration or any other area the panel believes extra resource is needed."
The findings of the panel's report are set to be made public after they are expected to be reported back to the AFL in December of this year, with findings and recommendations to be listed.
The AFL have noted that calls for further investigations across the competition may be welcomed, however their priority remains with their investigation into the allegations surrounding Hawthorn.
"Beyond this immediate investigation, we are open to listening to all the ideas that are being suggested however importantly for the short-term we need to run a proper independent process on these allegations, and we believe this investigation will help inform whatever we do next as an industry." Mr Dillon added.