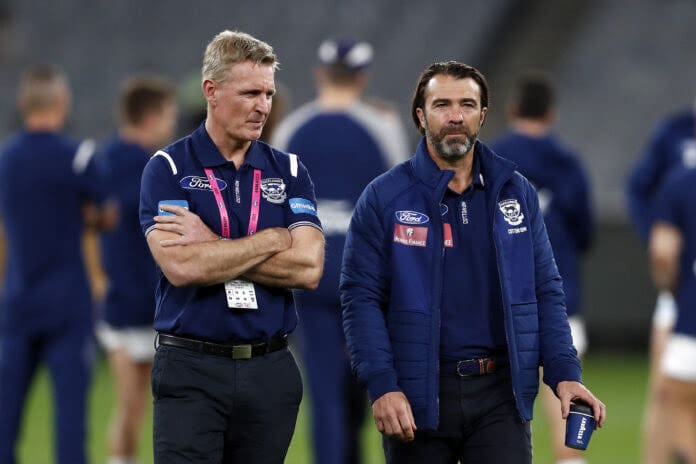 Geelong's football club general manager Simon Lloyd has done a fantastic job wherever he has landed. Now that three clubs are looking for CEOs next year, it is possible the Cats chief could gain some interest from the trio of sides needing to fill the top job at their own clubs.
Lloyd has great experience with leading a club, as he took Fremantle to their first Grand Final before he came to Geelong.
Western Bulldogs great Brad Johnson told SEN Sportsday that he is excited about what Lloyd could bring to the table for either the Magpies, Bombers or Kangaroos as they are all in the hunt for a new CEO.
"The one for me, the one name I would go to chase (if I was a club looking for a CEO) is Simon Lloyd from Geelong Football Club," Johnson said.
"Simon has got the experience across a number of different platforms over a period of time and what he's been able to do in helping set up the stability at the Cats and the way they do things from a football point of view has been huge.
"Can he step up to be a CEO of a club? I've got no question (he can)."
Collingwood CEO Mark Anderson announced his resignation this week, while Xavier Campbell and Ben Amarfio will both depart their posts this off-season.
Campbell has been linked to the vacant Magpies position, which is currently being held by Graham Wright on an interim basis.
Lloyd has not spoken on the possibility of departing Geelong.