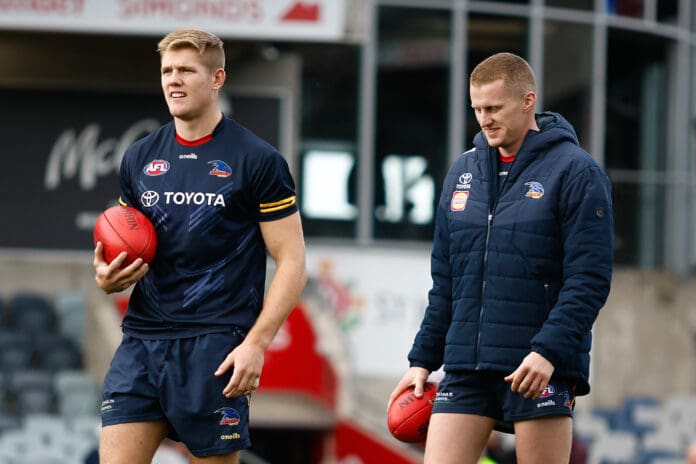 Adelaide will continue to monitor defender Nick Murray's fitness over the next 24 hours before their clash with North Melbourne, with Crows senior coach Matthew Nicks confident his key backman will face the Roos following a hamstring concern.
Murray was subbed out of last week's loss to Collingwood due to the ailment and was replaced by young utility Ned McHenry on the field in Round 15.
On Thursday night the Crows named Murray in their side to face the Roos, with McHenry also named as a starter while Lachie Sholl was omitted. Ruck-forward Riley Thilthorpe was also named despite a knee concern in the two-point defeat to the Magpies.
Nicks confirmed to reporters on Friday that Murray is a near-certainty to play on Saturday, while the Crows have Harry Schoenberg, Lachie Gollant and Elliott Himmelberg on standby.
'Muz' is really confident, our high-performance team are really confident that he'll be okay," Nicks said,
"We'll give him right up until game time, but at the moment he's 95 per cent good to go.
"We'd probably look similar to what we did on the weekend after half-time (if a late change was made).
"We've got Schoenberg on our emergencies, who's in some really good form at SANFL level, and then we've got the two big boys in Gollant and Himmelberg.
"That'll be a decision we'd have to make, I don't think we'll go to that decision and I think Murray will be fine, it was really just a bit of management throughout the week to make sure we got that right."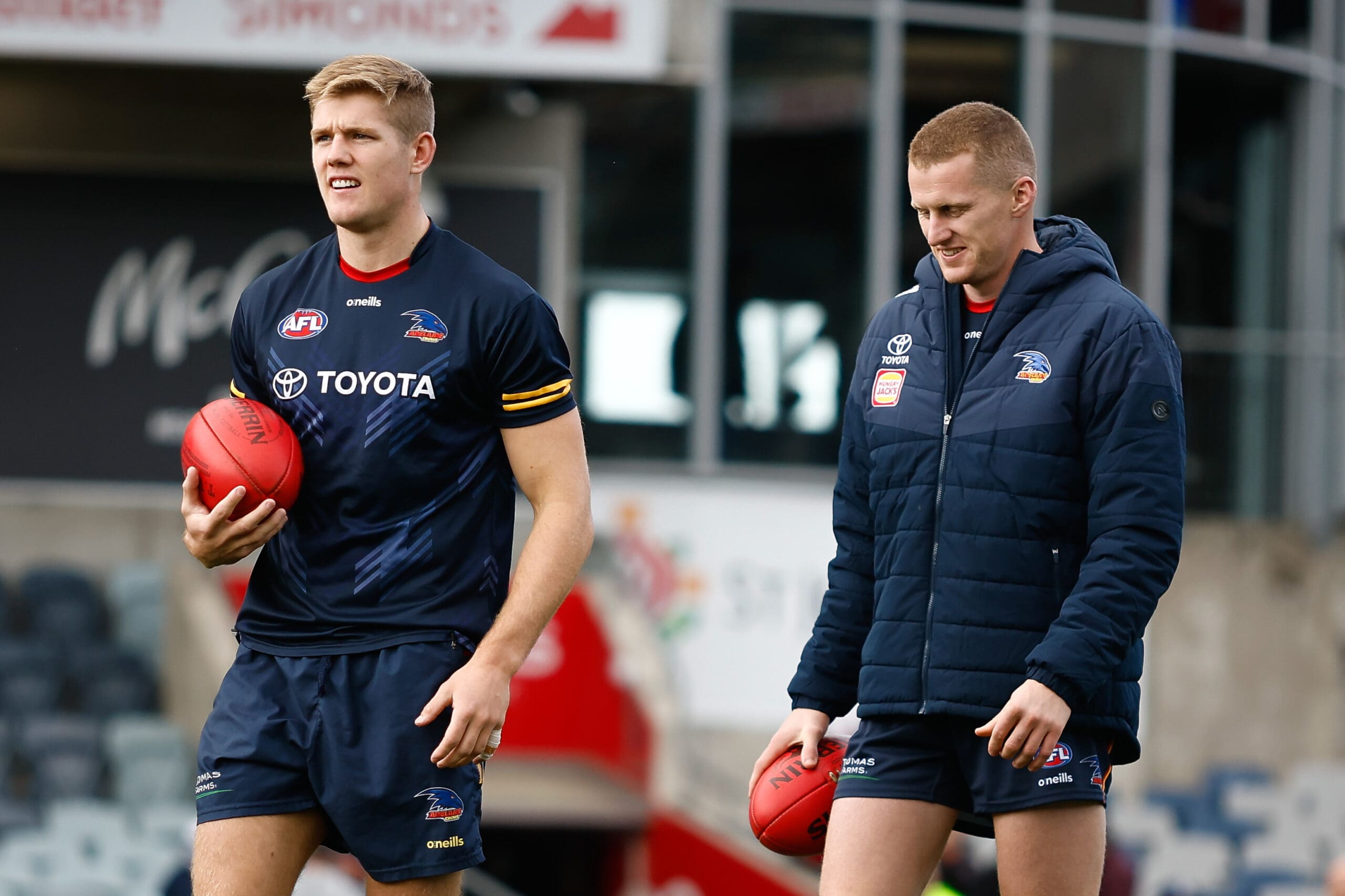 Nicks also revealed Sholl will be the club's tactical sub in Round 16 after three consecutive games starting on the bench for McHenry, who was a shining light after replacing Murray against Collingwood.
Sholl could earn a starting spot if Murray is a late withdrawal, with Saturday's encounter a great chance for McHenry who has been the sub in six of his eight appearances this year.
"There's obviously a bit in that, I'd rather not mess around, 'Sholly' will be our sub on the weekend," Nicks said.
"Ned has probably given us what we're after in the last four or five weeks in that particular role and came on and really impacted the game on the weekend.
"It's something that we have to look at, having the same player in the sub role for multiple weeks in a row. Do they need to get a good hitout at some stage? (McHenry's) done that extremely well, now Sholl will take that role this weekend."
Nicks' flourishing midfield group has left a number of fringe ball winners to spend a majority of the season in the SANFL as the likes of Jordan Dawson, Rory Laird, Ben Keays and Rory Sloane command midfield minutes.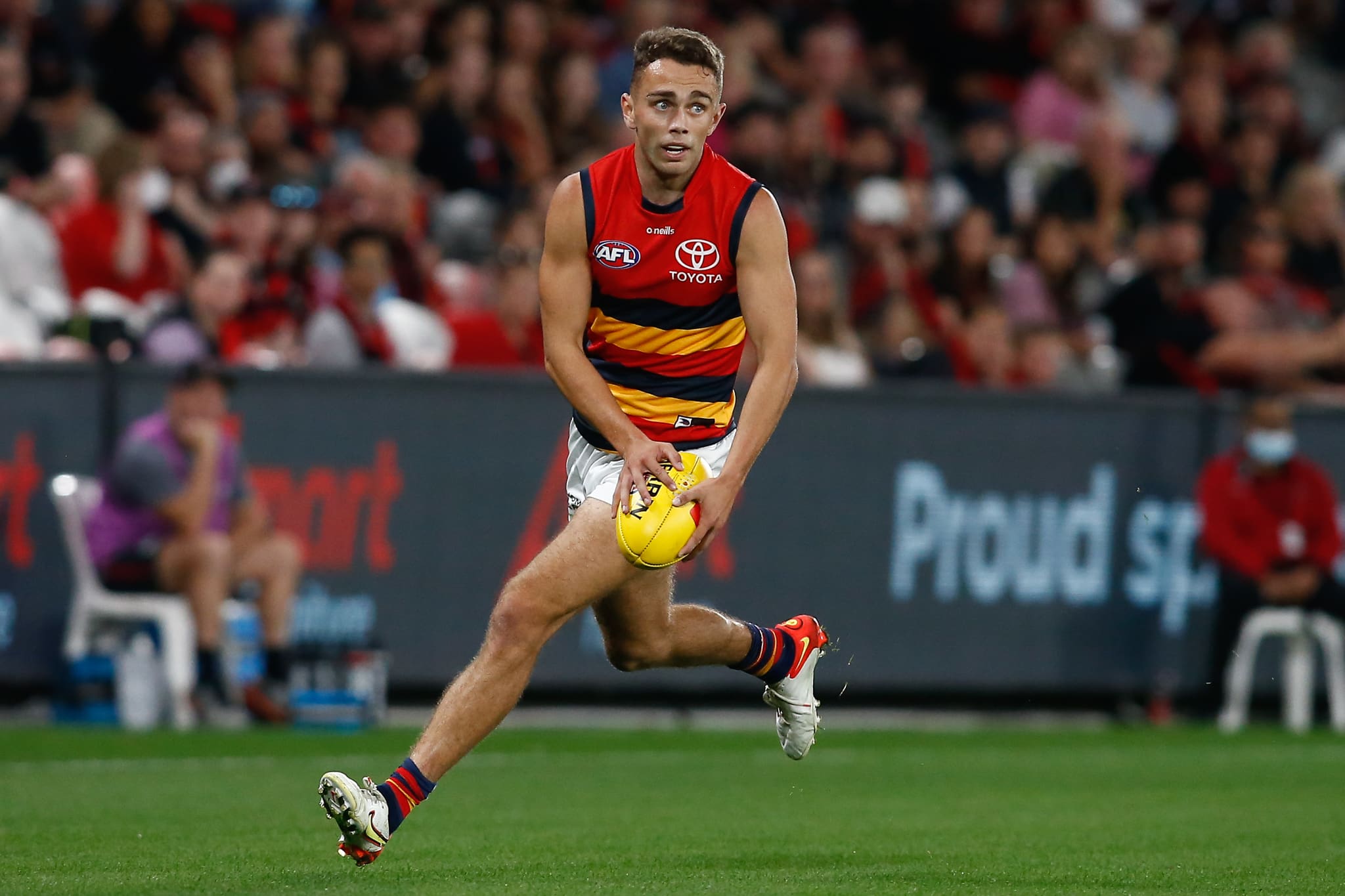 The club's suite of star midfielders has meant promising and formidable onballers in Schoenberg, Sam Berry, Tyler Brown and one-time All-Australian Matt Crouch have been left to prove themselves at the state league level.
Crouch, who is off-contract this year, has played just one AFL game this season and faces an uncertain future at West Lakes, however Nicks wouldn't' rule out his prospects of playing AFL again.
"Not at all," Nicks said of Crouch being consigned to playing SANFL for the remainder of 2023.
"You can look in our SANFL side at the moment, Jacko Hately's back in there, we've got (Tyler) Brown playing down back, Schoenberg he's in our emergencies and that's more about a balance.
"When we pick our emergencies we're mindful people read into that, that that's our next player up. We've got so many pressing for selection at the moment. By no means is (Schoenberg) streets ahead of the other mids.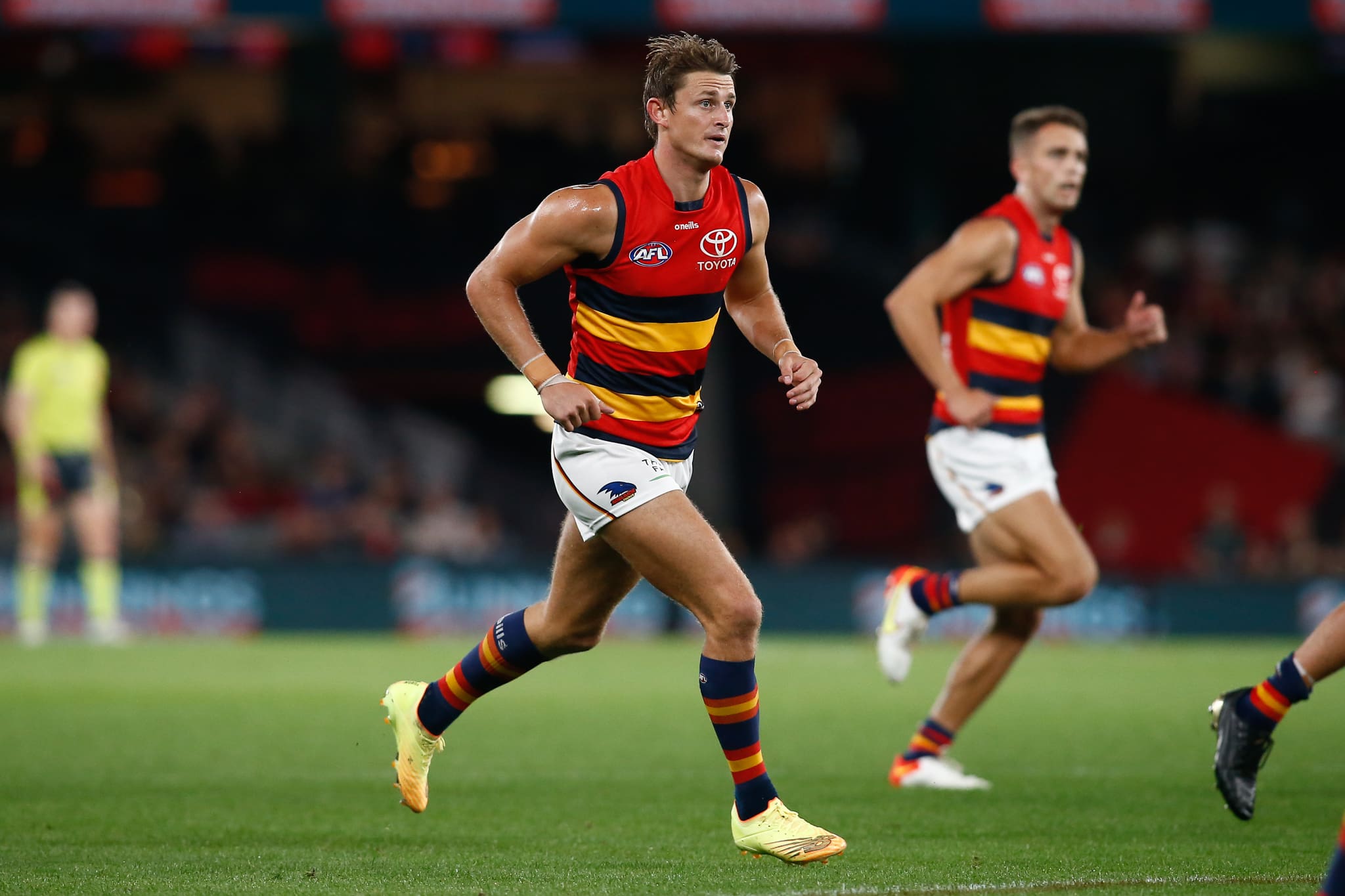 "That's a balance conversation around what we need in that midfield. Matty is an elite first-hands midfielder, very similar to Rory Laird. They play a similar role.
"We've got to be mindful of how many of those guys we've got in the AFL side, the same way Schoenberg is more of an outside half-forward/onballer."
The Crows will host North Melbourne at Adelaide Oval at 1:15pm local time on Saturday.