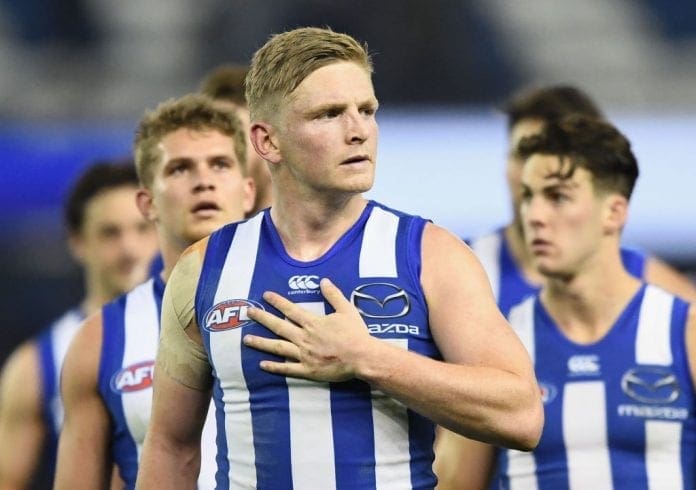 North Melbourne skipper Jack Ziebell is expected to be sidelined for six to eight weeks after hurting his knee in Sunday's win over St Kilda.
But with the suspension of the season due to the COVID-19 crisis, the gun midfielder is targeting a Round 2 return, whenever that may be.
Scans revealed Ziebell suffered a high-grade medial strain and the 29-year old is hoping to be back on the park sometime in June.
"The knee's actually feeling quite good. I haven't had too much pain, thankfully," he told nmfc.com.au.
"I just remember being on the ground with my leg out and someone falling across my leg. I straight away felt pain on the inside.
"I've never done one before, but I know a few blokes that have, and just thought medial straight away.
"I got a scan Monday and it revealed exactly what the doctors thought, which was a high-grade medial strain and probably miss six to eight weeks, which is not ideal, but if there was a time to be injured it's probably now."
Ziebell believes the league made the right call in postponing the season given the state of affairs.
"The fact that we're missing eight weeks of football for unforeseen circumstances is probably the biggest part for everyone involved … the whole football industry, and that includes fan as well," he said.
"I think the decision that was made (to postpone the season) was probably the right one, given the situation that we find ourselves in.
"For me to be injured in round one and potentially be playing in round two, from a selfish point of view that's not a bad result, but at the same time I'd love the game to still be playing right now. I know how difficult it's been for the footy world."