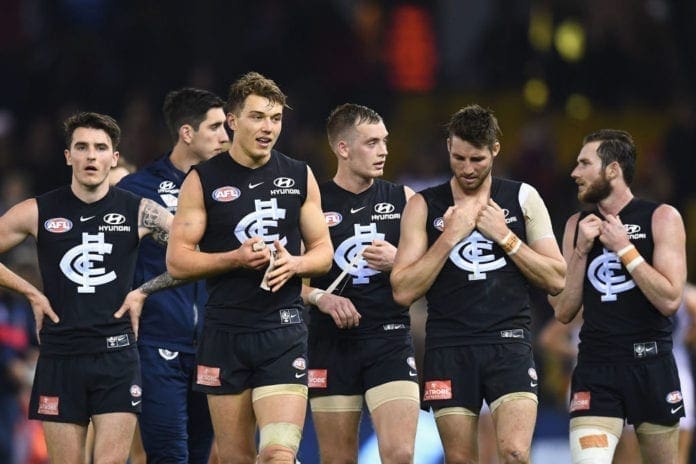 There have been some terrible teams throughout the last 10 years* as expansion and drug scandals shifted the balance of power across the AFL.
In recent times, equalization has evened the playing field and we have seen a few less disastrous seasons compared to the early part of the decade.
Ranking these teams is difficult considering the likes of GWS and Gold Coast suffered heavy losses in their opening seasons yet still held a fair amount of optimism come season's end.
However, some teams clearly stood out from the rest as being truly terrible.
Who is the worst of the worst? Did your team make the list?
*2020 season not included
2017 - Brisbane Lions (Premiership Points: 20, 74.3%)
The Lions are the best of the worst! Congratulations to all Lions fans out there for enjoying the best worst season of the decade.
While 2017 was undoubtedly a sad time to be a Lions fan, many more teams have struggled to a greater extent than the Lions did this season.
In fact, Brisbane's five wins were the most for a wooden spooner since the Lions themselves in 1998.
In Chris Fagan's first year as coach, the former Hawthorn football manager had the chance to get game time into the likes of Hugh McCluggage, Jarrod Berry, Eric Hipwood and Harris Andrews.
All four have proven to be key players in the club's most recent relatively successful 2019 campaign.
The Lions even managed to increase their total wins from the previous season with Justin Leppitsch at the helm.
Adding to this, the Lions also were awarded the opportunity to select Cameron Rayner with the number one pick in the 2017 draft thanks to their relatively appalling season.
Few teams have finished dead last and managed to maintain a sense of optimism amongst its fans.
While the struggle was hard, a young and hungry Brisbane team looks primed to be one of the best teams in the league over the coming years.