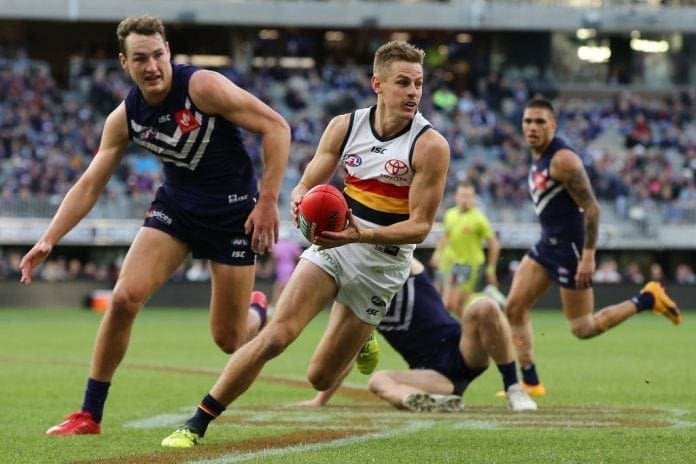 Four Crows face an uncertain future as clubs await the verdict from the AFL on list sizes for 2021.
David Mackay, Myles Poholke, Ben Crocker and Jordan Gallucci are all caught in contract limbo, currently without deals for next season.
Speaking on SEN SA's Kymbo and The Rooch, Crows Head of Football Adam Kelly confirmed that not all four players would be on the list moving forward unless list sizes stay as is.
"There are four players in that same situation. They're waiting patiently," Kelly said.
"With Kyle (Hartigan) now departing it frees up another spot.
"Some of those four will remain at the club but not the entire four I wouldn't think at this stage, unless list sizes stay as they are.
"It's unfortunate for them and it must be frustrating as a player to not have that certainty but until we understand what the list sizes are, we just won't be able to give that."
The Crows have already announced the delistings of Riley Knight, Patrick Wilson and Ayce Taylor, while Bryce Gibbs has retired.
Brad Crouch and Kyle Hartigan are set to depart the club as free agents to St Kilda and Hawthorn respectively.