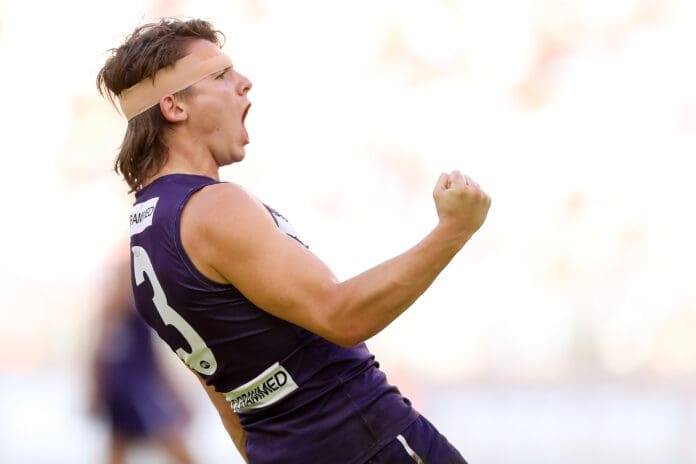 Burgeoning Dockers midfielder Caleb Serong is continuing to tick boxes at Cockburn, with the 21-year-old elevated to the club's leadership group following a sublime sophomore season in purple.
The country Victorian will spend his first campaign in the role alongside veteran David Mundy, defender Alex Pearce, fellow young gun Andrew Brayshaw and long-term skipper Nat Fyfe.
In a statement prepared by the football club, the former first-round draftee divulged that it was a "privilege" to have earned the position before heaping praise on the other names around the table.
"It means so much, it's a great privilege to be voted by the players and coaches to be in the leadership group this year," Serong told fremantlefc.com.au.
"For me, I have already learnt a lot from the guys, especially Nat Fyfe and David Mundy. We've got some great leaders there, so it's a great privilege to be leading with those guys."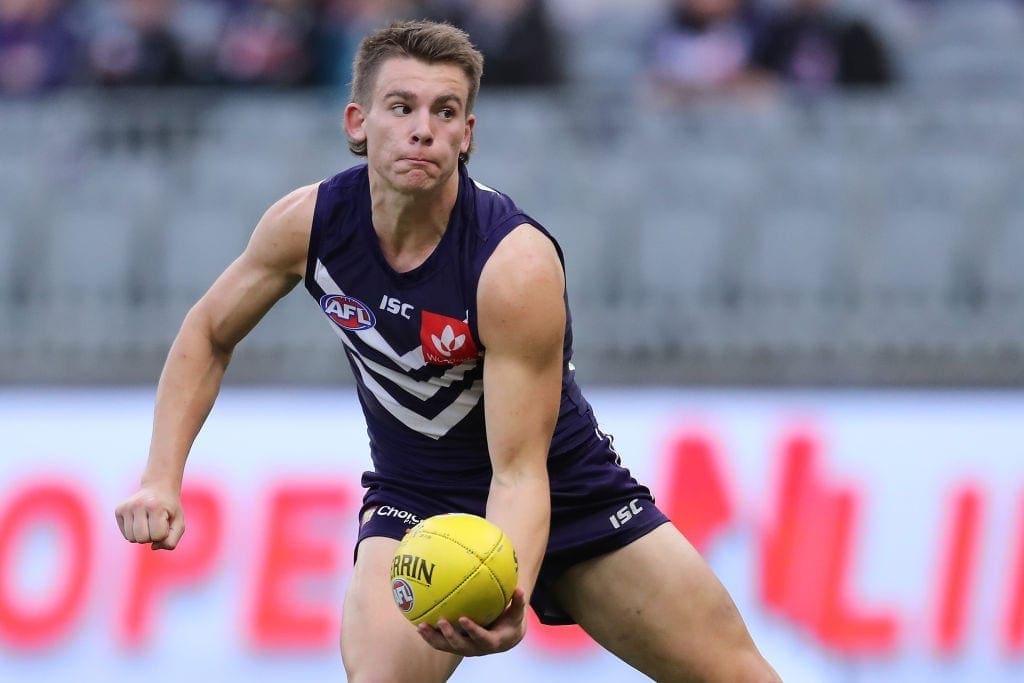 While Serong's elevation and Fyfe's retainment were announced by Fremantle on Wednesday evening, the port city side also revealed that after five years, tattooed livewire Michael Walters would no longer play an official role within the collective.
Speaking to the club's media department, the 31-year-old expressed that the time was right to hand over the baton.
"I still see myself as a leader of this footy Club and I'm still going to lead no matter what, but in terms of an official role, I think it's good to have someone like Caleb step in," Walters said.
"He's only coming into this third season, but even when he arrived you could tell he had that leadership quality, and it's great that he now has this opportunity."
SEE ALSO: Five Burning Questions - Fremantle Dockers
Fyfe too used the announcement that he would stay on in the position for a sixth season as an opportunity to shine a light on the skills of Serong.
"That's the most exciting part about the vote, with Caleb coming in," Fyfe said.
"Michael Walters has stepped out of the leadership and we've thanked him for the efforts he's put in over a number of years in the leadership group and he'll continue leading in his own way.
"Caleb coming in really shows that over the past couple of years, he's developed himself as a player and we're chuffed to have him in our leadership group."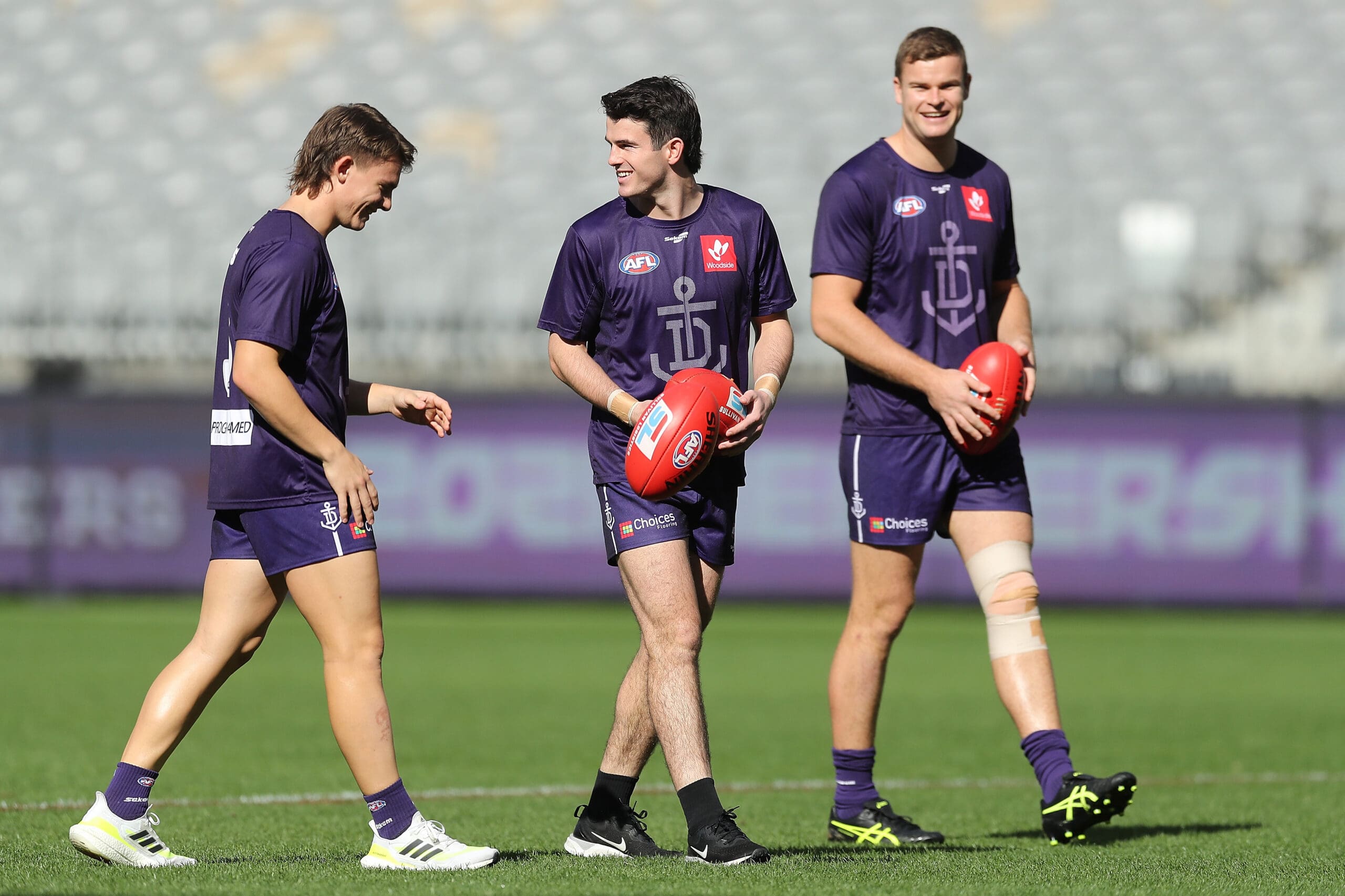 Since being selected with the 8th pick of the 2019 AFL Draft, the Gippsland Power product has strung together 36-games in the purple and white.
And with individual awards such as the Ron Evans Medal, a Goal of the Year gong and a pair of player's and coaches' association prizes already in his possession, a concrete foundation has been laid for a future studded with success.
Serong and the Dockers are set to face arch-rivals West Coast in a pair of pre-season contests across the course of the next month before their season proper commences against Adelaide on March 20.