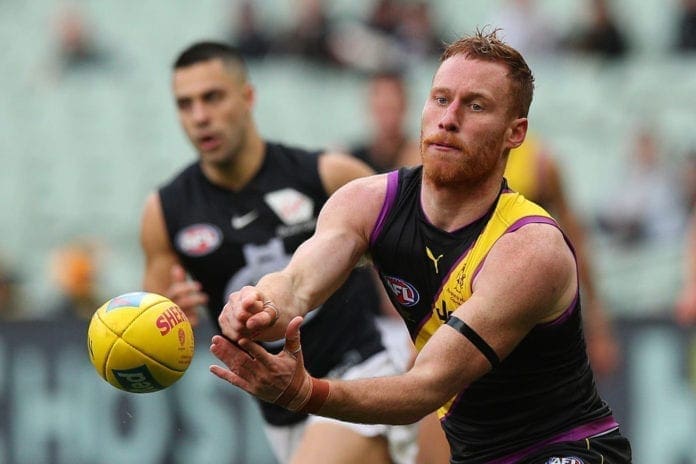 Richmond defender Nick Vlastuin's Torquay property was light ablaze on the eve of the AFL Grand Final, with police investigating the matter.
Less than 48 hours before Vlastuin lines up for the Tigers in the deciding game of the season, emergency services were called to the property after it had suspiciously been lit on fire.
The two-time premiership defender lived in the Victorian coastal town during the league's COVID-19 related hiatus before moving to Queensland with teammates in July.
Victoria Police released a statement on the incident.
"Police are investigating the circumstances surrounding a suspicious fire which occurred in Torquay early Friday morning," the statement read, per AFL.com.au.
"Crews quickly brought the blaze under control and only the front entrance and porch were damaged. Police are yet to make any arrests and the investigation is ongoing.
Richmond spoke out on the matter shortly after.
"The club is aware of a suspicious fire which occurred early Friday morning at a Torquay property owned by Richmond player, Nick Vlastuin and his partner," the Tigers said in a statement.
"The property suffered minor fire damage to the front entrance, and there were no occupants in the home at the time."
"As Victoria Police are investigating the matter, the club will make no further comment."