With each of the AFL's 18 club presidents set to meet in August to decide whether Tasmania will be granted an invitation to join the top flight, a series of clubland administrators are said to still hold reservations.
While these grievances are likely to range from long-standing qualms relating to collective finances, fixturing headaches and the unproven notion of a state-wide divide, the view that there remains an insufficient talent pool to introduce a 19th team has also been raised.
But although grumbles over red ink and a rolling bye may be enough to see the least altruistic among the game's powerbrokers close ranks, a revolutionary ploy to provide balance to the start-up's roster could weel pique the interest of their list management teams.
As first reported by Caroline Wilson of The Age, the AFL has raised the notion of implementing a plan to provide established clubs with early draft picks in exchange for established players making their way to the Apple Isle side.
The blueprint designed to promote on-field competitiveness would see a Tasmanian team granted a slew of priority draft picks prior to their inaugural season, with the vast majority of each required to be traded for names with AFL experience, rather than green teenagers.
The bold ploy is said to be steered by the likes of former North Melbourne head coach Brad Scott and Collingwood's former list manager, Ned Guy, with an initial pitch set to be made to string-pullers at Richmond, Sydney and the Western Bulldogs within the next week.
In addition to this reversal of previous plans, Wilson claimed that an AFL team based in the southern state would be provided elevated access to local talents through the use of a full-state academy.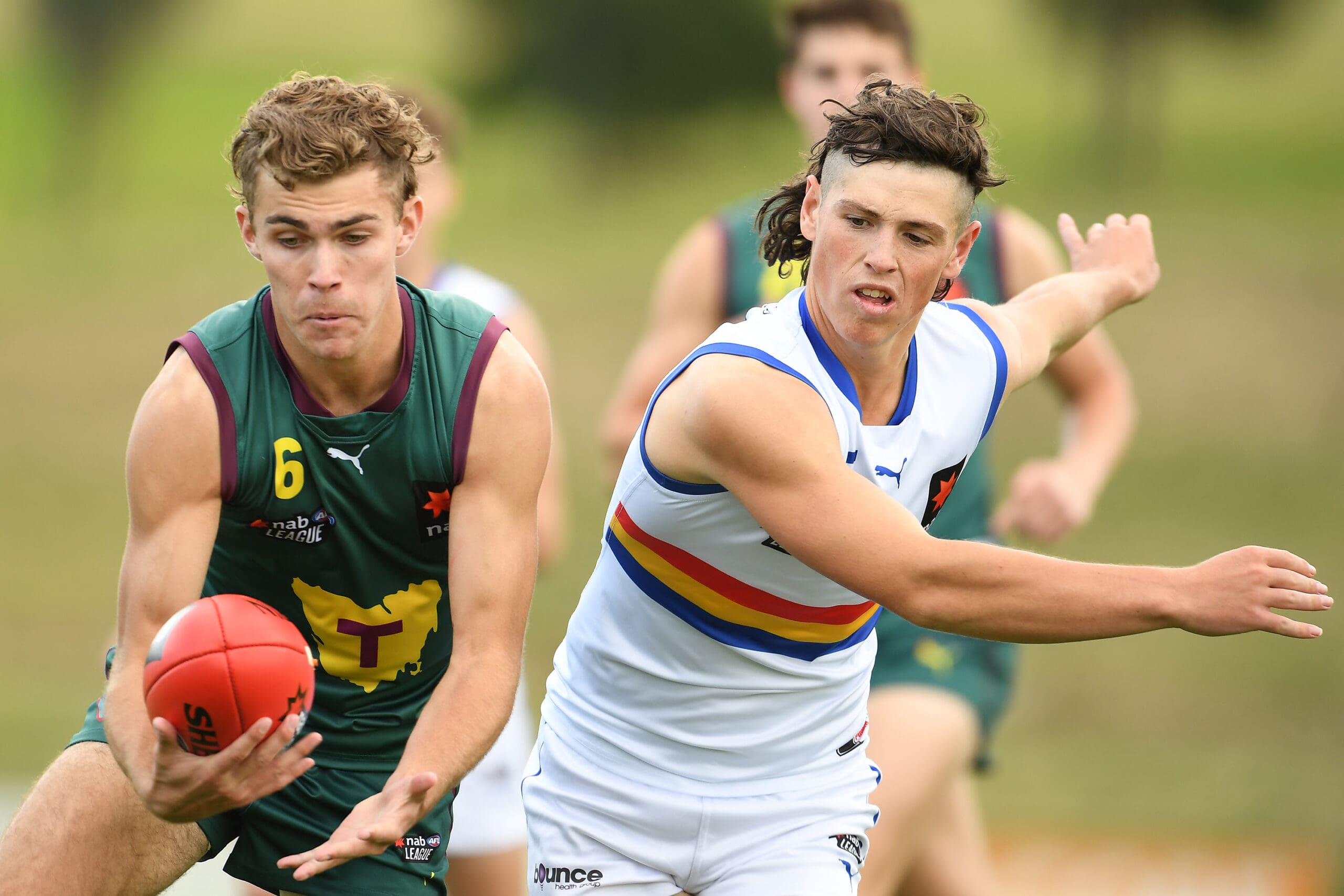 With cynical views from within the public sphere suggesting that players would have a shift to Tasmania's cool climate well down on the totem pole of preferences, Wilson also suggested that financial sign-on boons for those willing to cross Bass Strait could also come to fruition.
Though the past pair of expansion sides in Gold Coast and Greater Western Sydney were provided access to the opening handful of selections of their inaugural drafts, AFL CEO Gillon McLachlan has stressed that it remains his preference for the wooden-spooners from the previous season to retain their rights to the prized first pick of the next altered draft period.
STATE OF PLAY: Is it time for a Tasmanian AFL team?
Despite howls that granting Tasmania an AFL license would only seek to create another financial drain in the vein of the Suns and Giants, state Premier Jeremy Rockliff has claimed that opening the door to a team on his doorstep would provide clubs with a collective boost of $18 million per season.
Tasmania's fate is set to be sealed at some stage before the end of August when club chiefs cast their votes.
At the present, only Tony Cochrane of the Suns, Andrew Pridham in Sydney, Collingwood's first-year president Jeff Browne and the soon-to-be-gone Jeff Kennett have openly stated their opposition to their addition.