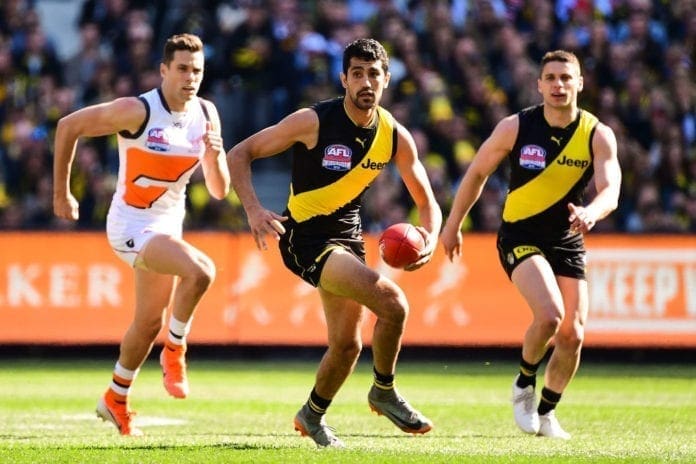 Despite playing 15 of a possible 17 regular season games for the Tigers, mature age recruit Marlion Pickett has revealed he almost pulled the pin ahead of the finals.
The 2019 premiership hero divulged to that he had grappled with the decision to leave due to his uncle's death and health concerns with his father.
With his father Thomas spending time in and out of hospital this year afflicted with a lung disease, Pickett felt that he should return home and be by his side.
However, after discussions with both his father and the club's wellbeing manager, the 28-year-old ultimately stayed and will now return to the stage in which he made an unlikely debut last season.
Pickett spoke on the matter with 7News this week.

"Before the finals started I was talking about booking my ticket," Pickett said.

"Then I ended up ringing my dad, speaking to him, and he said 'just stick it out, I'm OK'. The day before the first final I was on a Zoom call at the funeral making sure he's alright."
In a season in which his form has found peaks and troughs, Pickett expressed that the game's real challenges lie outside the boundary line.
"I had to overcome adversity out of footy," Pickett said.
"There's a lot of people saying I was a one-hit wonder, stuff like that. But footy's footy."