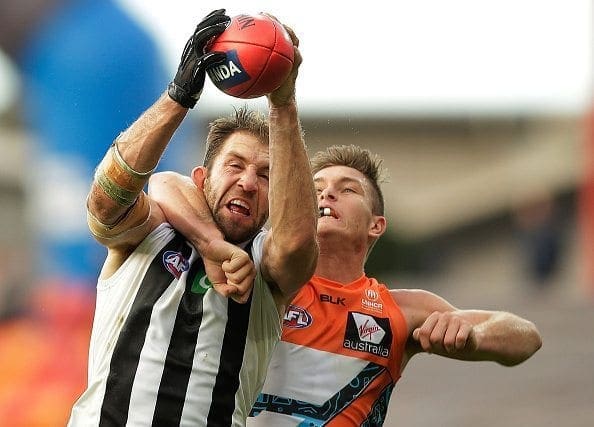 It yesterday emerged that Collingwood forward Travis Cloke wore a glove which was not approved for use by the AFL in matches against Carlton and GWS.
Cloke escaped penalty after ensuring the AFL he will not wear the glove again.
The 29-year-old reportedly wore glove believing it had been approved by the AFL.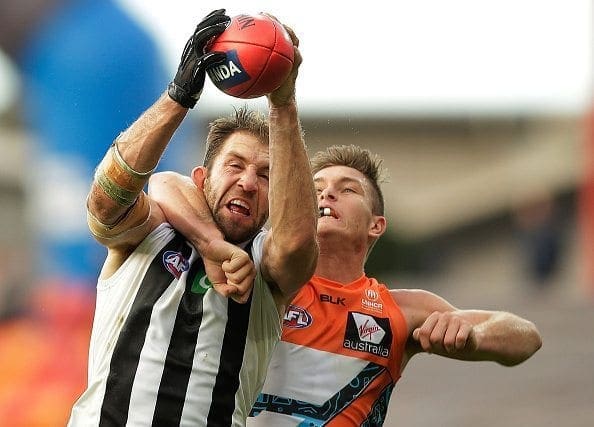 He had worn approved gloves on previous occasions, but wore the new glove due to a finger injury he sustained two weeks ago.
The league did not take any action, however, should the Pies' forward have been sanctioned?
Whether it being knowingly or not, Cloke, essentially cheated and gained an unfair advantage over his opponents.
Cloke enjoyed a brilliant return to form against the Giants on the weekend, taking a whopping 12 marks and booting four goals in a 20 possession game.
While it may seem a stretch to draw comparisons, the banned Essendon players and former St Kilda player Ahmed Saad were both suspended for unknowingly taking illegal, performance enhancing substances.
Obviously Cloke should not receive the same punishment as taking a banned substance, however, claiming ignorance should not be be a defence and some sort of sanction should have been handed down.
Image: AFL Memes. Like AFL Memes on facebook for more brilliant footy memes.