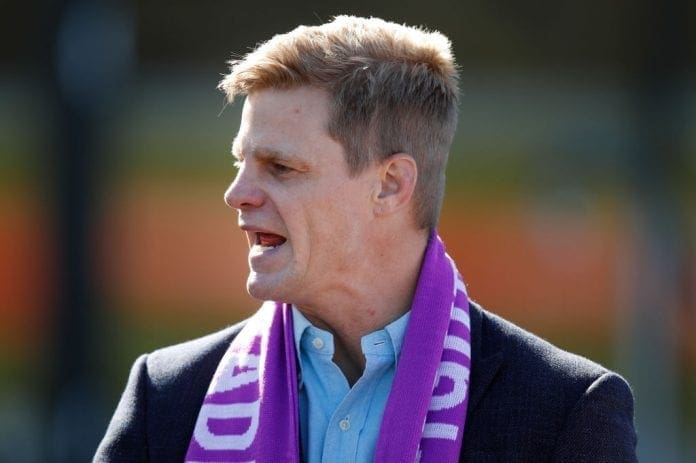 In the midst of grassroots football and in particular Auskick being shut down as a result of the coronavirus outbreak, Nick Riewoldt has kindly offered his services to help give kids football training at the comfort of their own homes.
Riewoldt, with the help of his own his kids, will conduct a 30-minute training session free of charge via social media to help kids and parents alike keep up with football and continue to develop kids' football skills at home in the process.
Riewoldt understands that it may be difficult for some to take on the initiative at home fully, but is aiming to do what he can under any circumstance to keep football going in the community.
"I was watching Catherine doing a live Instagram workout on Tuesday and thought wouldn't it be great to do the same for kids around the country who can't play this weekend,' Riewoldt told foxfooty.com.au.
"I understand everyone is limited in terms of space. This will be from home. Not everyone will have a footy so we will keep it generic.
"My boys and me will run a backyard session. People can tune in and it gives parents 30 minutes out of the day they can lock into something."
AFL boss Gillon McLachlan has given his tick of approval to the new initiative set by Riewoldt and can't wait to get it started.
"We are still working out the streaming details and logistics and talking to the AFL but I can't wait to give it a go," he said.
"I'm hoping we can start this weekend but if not it will be soon. All they need is a footy or even rolled up socks and away we go."
Riewoldt announced the initiative via an instagram post on Thursday night, and players such as Josh Jenkins, Joel Selwood and Rory Sloane have liked and commented on the post and were fully behind the cause.
"I know it's tough out there at the moment with no footy.
"As a first time Auskick parent last year seeing the fun all the boys and girls had, the last thing we want to do is deprive them of that."Brav