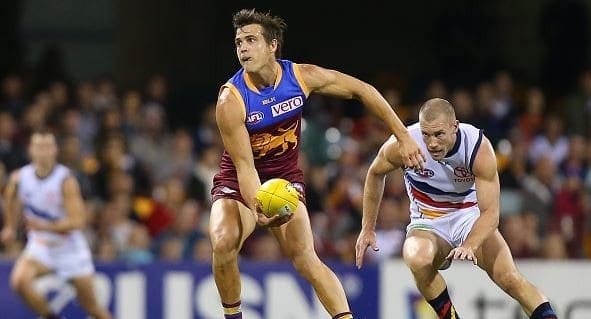 Former Brisbane captain Jed Adcock has been told that he will not be at the club next season.
Brisbane CEO Greg Swann has told AFL.com.au that coach Justin Leppitsch told Adcock earlier this week that he is not a required player next season.
"He came to Leppa (Leppitsch) and said he wanted to know what was happening next year. Leppa told him we're going down the youth path and his spot wasn't guaranteed," Swann told AFL.com.au.
"He'd had to make a decision. He's a fantastic servant for the club."
Adcock has played 203 games with the Lions and was co-captain with Jonathan Brown in 2013 and captain in 2014.
Despite playing every game so far this season, the Lions are determine to rebuild, which means the 29-year-old is not part of their plans.
The Lions are set to once again have a large player turn over at the end of this season, with the likes of James Aish, Matthew Leunberger and Jack Redden among the players considering a move away from the struggling club.