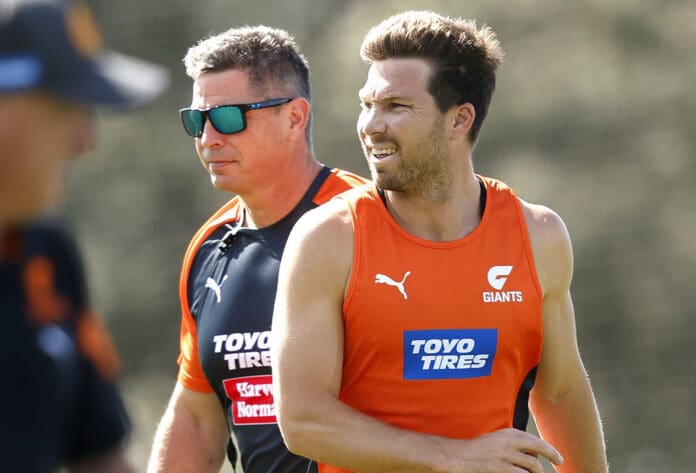 GWS senior coach Adam Kingsley has addressed the Giants' off-season list management approach after being bounced from the finals on Friday night.
Kingsley's Giants fell agonisingly short of the Magpies in Friday's preliminary final at the MCG, with their groundbreaking 2023 campaign consequently coming to an end following the one-point defeat.
While GWS will undergo a mourning period after the defeat, its attention will soon shift to its list management operation as the off-season nears commencement.
Addressing the media post-game on Friday, Kingsley, who capped his first year in charge of the Giants with a 13-10 home-and-away record, a league-best away-game win rate, and two finals victories, was quizzed about where his club's list stands following their heartbreaking elimination.
"I think we have all the tools, I think there's a capacity to potentially upgrade certain areas, but I'm pretty comfortable with what we have currently," Kingsley said.
"But again, as the dust settles on tonight and we move into the trade period and the recruiting area, we'll assess what the options are for us and see if we can upgrade."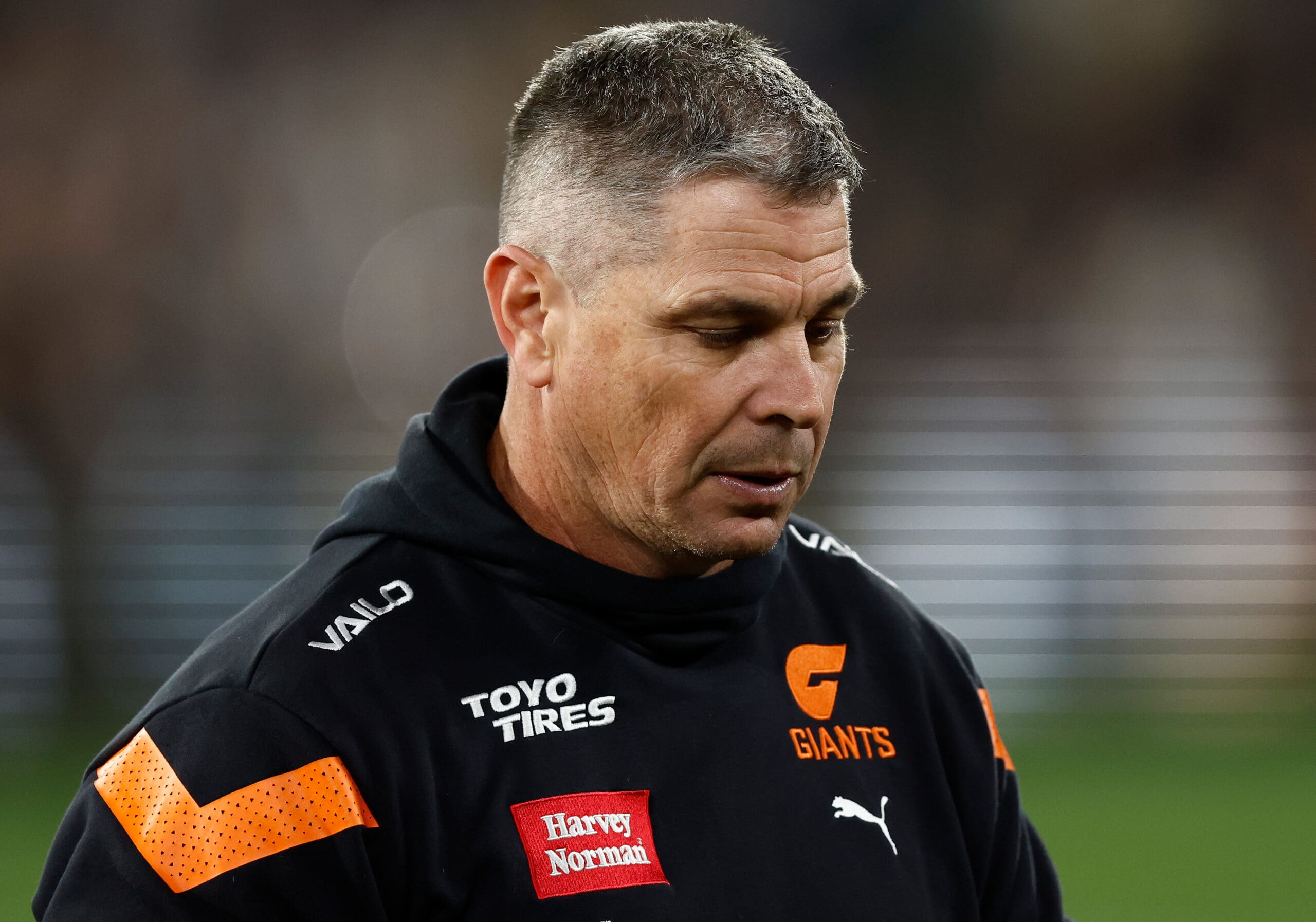 With an eye towards list turnover, Kingsley identified his defence as a lacking area to start this season, noting he's looking forward to less game-plan education this off-season.
"Defensively I thought we were ordinary early in the season," he continued. "We were conceding too many scores, conceding too many entries, and although the entries didn't reduce too much (throughout the year), we certainly improved our ability to defend.
"So that took an enormous step forward as the season progressed, as did our offence, and as I said, I felt the back half of the season we were playing the way that we want to play.
"I'm looking forward to the pre-season next year where we don't have to educate the game plan as much; we can focus on fundamentals and stuff like that, so that will hopefully help us take a step forward."
Questioned about veteran Callan Ward's contract status following his fourth-quarter subbing out on Friday, Kingsley was categorical about the midfielder's status going into the 2024 season.
"I think he's got another year on his contract, so I'm keen for him to play, absolutely. He's been terrific for us across the course of the year," Kingsley said.
Kingsley discussed the brand of football his team played this season, declaring his pride in his players and coaches but lamented the fact they fell one point short of a Grand Final.
"I think the way that we played, developed across the course of the season and became, I feel, a really attractive brand, and a really fun brand for our players to play, and we became really quite good at being able to play that way, that's what I'm proudest about," Kingsley added.
"Yeah (I'm proud), but we're one point off a Grand Final. I'm proud of the job that myself and the coaching group have done, absolutely. I think we've been able to assist our players, build, improve as players, improve the way that we play, and our coaching group has done a great job. So yeah, very proud."
As the Giants turn toward next year, the Magpies will prepare to play the winner of Saturday's Brisbane-Carlton preliminary final in next weekend's big dance.