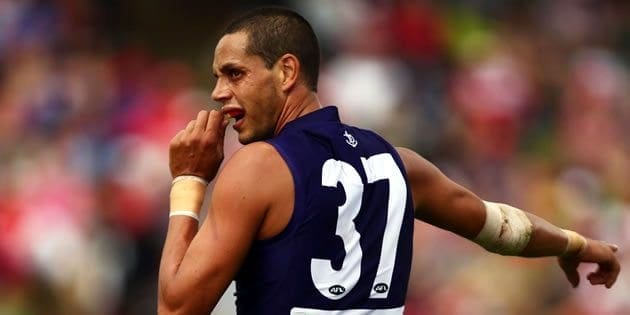 Defender Michael Johnson has become the latest Fremantle star to sign a contract extension, committing to the club until at least the end of the 2017 season.
Johnson said he wanted to repay the club for the faith it had put in him since his arrival more than a decade ago.
"The club has been loyal to me," Johnson said.
"I've been here since 2003…I sort of want to give back to the club and the supporters. I'm a WA boy, I was a Fremantle supporter even before I got drafted. I was never thinking of going anywhere else."
The 30-year-old defender believes there is plenty of promise in Ross Lyon's team for the years to come.
"Being one of the senior players, you look around the clubrooms and there is a lot of talent floating around and a lot of young guys that are pushing for spots in the senior squad," he said.
"To see young guys performing really well, you can see where the club is heading…I want to be a part of it."
Read more at FreemantleFC.com.au