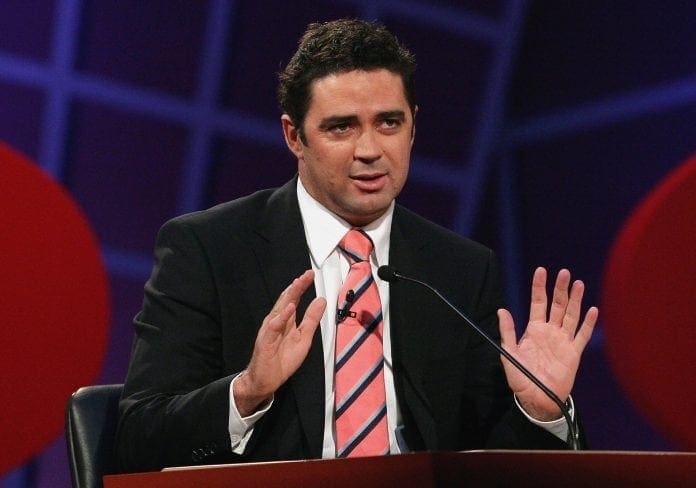 Was the AFL messing with everyone over the proposed shortening of the half-time break?
Garry Lyon thinks so. The former Melbourne great has whacked the league over the debate, labelling it "kite flying".
Reports emerged over the off-season that the league was going to shorten the main break from 20 to 15 minutes behind a strong push from the players.
However, the AFL confirmed over the weekend that half time would in fact stay at 20 minutes.
"Why did we waste the best part of two months arguing and debating about shortening the half-time break?" he told SEN Breakfast.
"And we just turn around now on the second of February and say by the way, all that chatter about the half-time break and shortening it from 20 minutes to 15 minutes or 12 minutes and the players support it and all that, guess what, we ain't doing it.
"It was just crap. It went to the stage where the players backed it, some of the coaches came out and said yeah, and it was almost accepted that we were going to have a 15-minute half-time break.
"Then they say by the way, we're not doing it ... it's kite flying."
Former Essendon skipper Tim Watson believes the concept may have been forged to create discussion.
"I don't know if this was one of those stories that's put out there to change the narrative, I can't remember what was going on back when this first broke, but I think sometimes the AFL floats things anyway just do gauge feedback and this was one of those," Watson said.
"They're happy for the conversation to go on and on and on because we talk about it and others write about it."