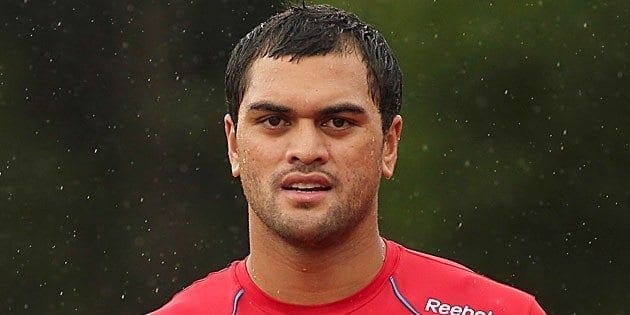 Karmichael Hunt names 12 Gold Coast players who used cocaine in a statement to Queensland Police.
The Herald Sun has revealed that disgraced former Gold Coast Suns player Karmichael Hunt revealed to Police the names of 12 players who used cocaine, including some of the club's biggest stars.
Hunt told Queensland's Crime and Corruption Commission that seven players used cocaine at a party in a Gold Coast apartment on August 31 last year. Five more players then joined the group at a golf trip, where more cocaine was consumed.
The Herald Sun has not revealed the names of the players, however it has revealed that captain Gary Ablett is not among them.
In his five page testimony, Hunt confessed that he was very intoxicated for the majority of the trip.
"I was pretty drunk for the first three days of the golf trip and I was using cocaine over those three days.
"We would play golf and drink throughout the day. Then, at night, we would drink alcohol and use cocaine.
"I was vaguely aware that most people there were using the cocaine during the nights on this trip but I don't recall who did and didn't use it, as I was drunk and affected by the cocaine I had used.
"However, I definitely know that (player name deleted) and (another player) didn't use any cocaine on that trip as they are both very anti-drugs and that has always been the case ever since I have known them.
"I think that (another player named by Hunt) is the same."
"This trip was a team event and we were taken to the hinterland in a bus. I had not slept all night and looking back I remember feeling delusional on the day," Hunt said when describing the events at the Bearded Dragon at the club's Mad Monday party session.
"Whilst others might have used cocaine that day, I don't remember seeing anyone else use it that day but assume that (six Suns players named) would have used cocaine that day.
"Unlike when we were in the apartment the night before, the Bearded Dragon was a public place and, when I used cocaine that day, I went and did so in the toilet.
Hunt revealed the names of a further two players who attended the golf trip, however did not use cocaine.
Read more at HeraldSun.com.au