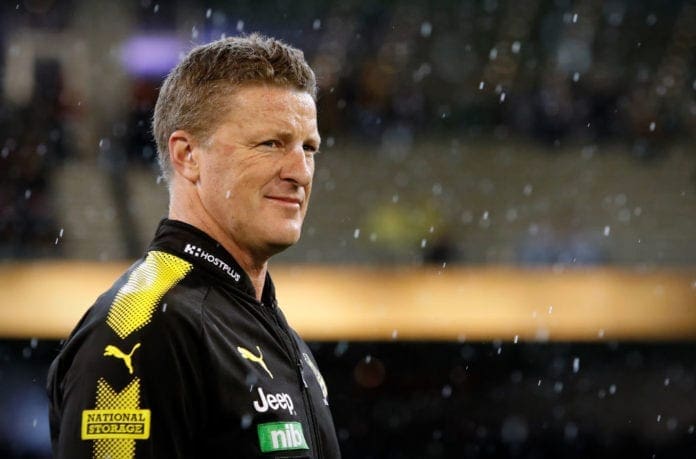 Triple premiership winning coach Damien Hardwick has stated that although 2021 now appears a write-off for his Tigers, footy fans can expect to see his contemporary force back to their best next season.
Hardwick's comments came in the wake of Richmond's dispiriting 39-point loss to the Giants at Marvel Stadium on Friday night - a defeat that has left their hopes of returning to the September action hanging by a proverbial thread.
According to AFL Media's Callum Twomey, the Tigers must now cross their claws and yearn for West Coast to drop both of their remaining pair of games, as well as several other results to read favourably for them across the home and away season's final fortnight.
Despite his side appearing physically, mentally and manfully a shell of the team that has claimed three of the past four AFL premierships, the 48-year-old pedagogue believed that if the ball started bouncing their way, then Richmond could once again find a place at the ladder's summit in 2022.
"I'd hope so," Hardwick said in his post-match press conference.
"The situation is for us if we have a good pre-season I think we'll be a hell of a lot better. It's been a tough road, three of the last four years being long and deep into September and then to have the last year that we've had."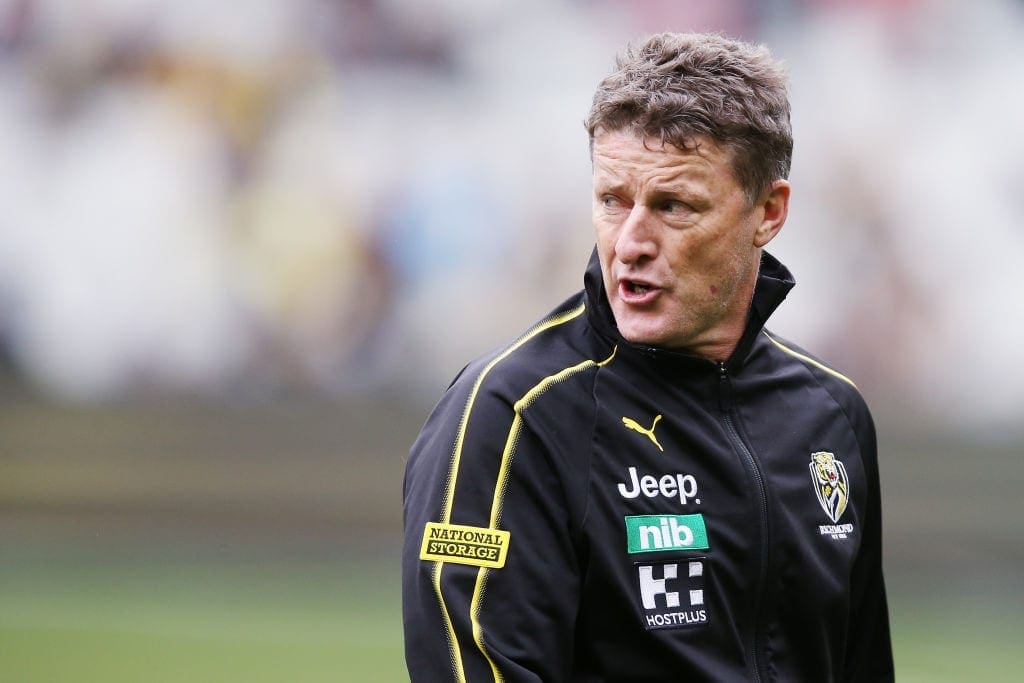 Although not wanting to discredit any opposition side's efforts and fortunes across the Covid scuppered season, Hardwick explained that a harsh year had forced his side out of the eight.
"I'm not going to lie, this year's been as hard as it's ever been and whoever wins it this year is going to have an enormous tick beside their club," he continued.
"If our guys do refresh, regenerate a couple of things, get some young talent in and invest in the talent we've already got, I think we'll be reasonably placed to have another crack."
Following their come from behind win against Essendon during Dreamtime clash in Perth back in early June, Richmond have only managed a pair of wins across the following nine-weeks, with only one coming in the wake of Dustin Martin's absence - last weekend against North Melbourne.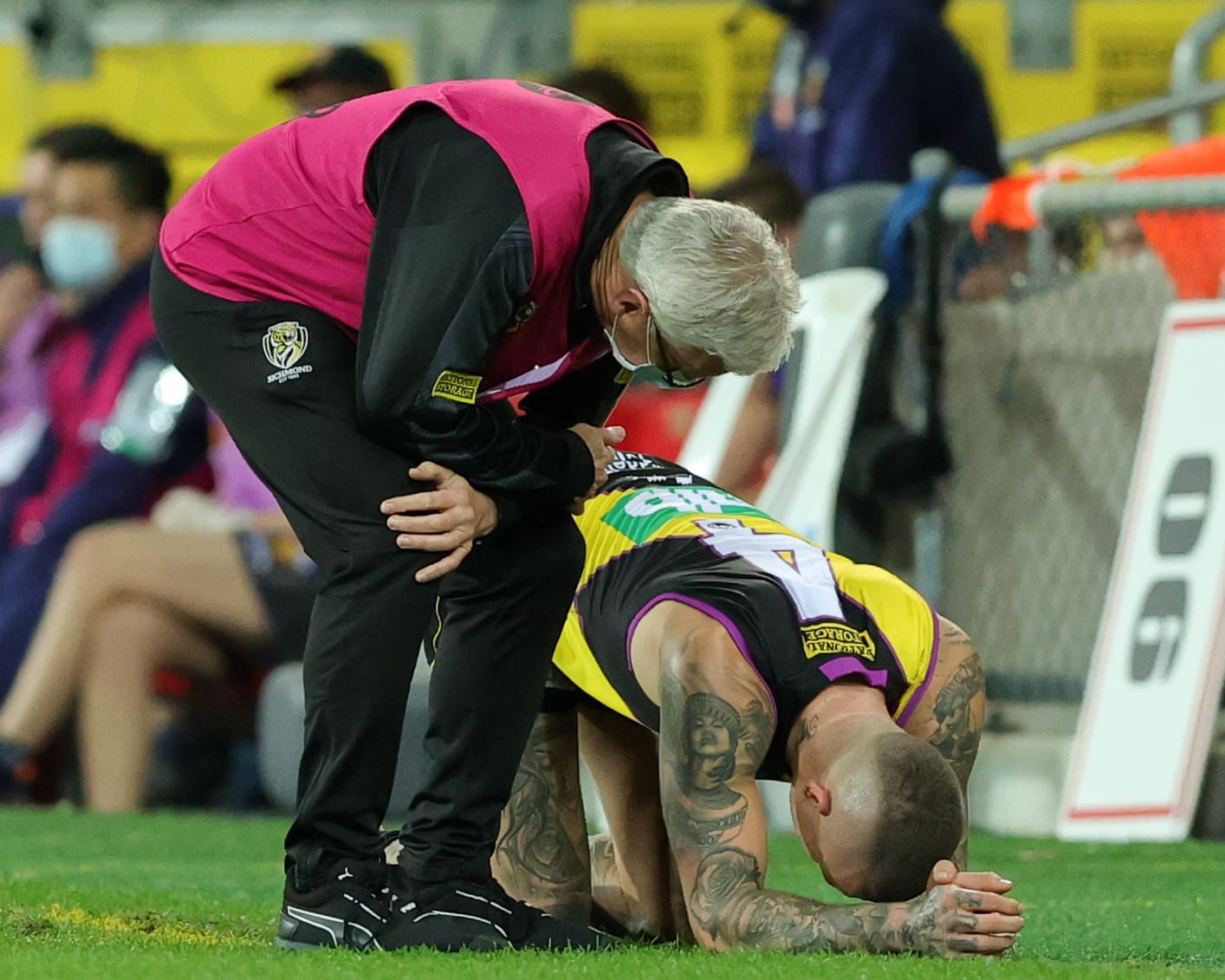 Irrespective of the fact that a myriad of factors have brought the Punt Roaders crashing back to Earth during the season's second-half, Hardwick stated that it was his mounting injury list that had caused him the most headaches.
"We haven't had a lot of luck on the injury front this year," Hardwick said.
"The seasons are tough but they're tough on every club and some clubs handle it better than others and we probably haven't done as well as we'd have liked this year for a variety of reasons. But I've got no doubt we'll bounce back."
Richmond will round out the regular season when they do battle with Hawthorn in Round 22.
Should the boys from Tigerland fail to taste victory against the lowly Hawks, then they will finish the year outside of the eight for the first time since 2016.