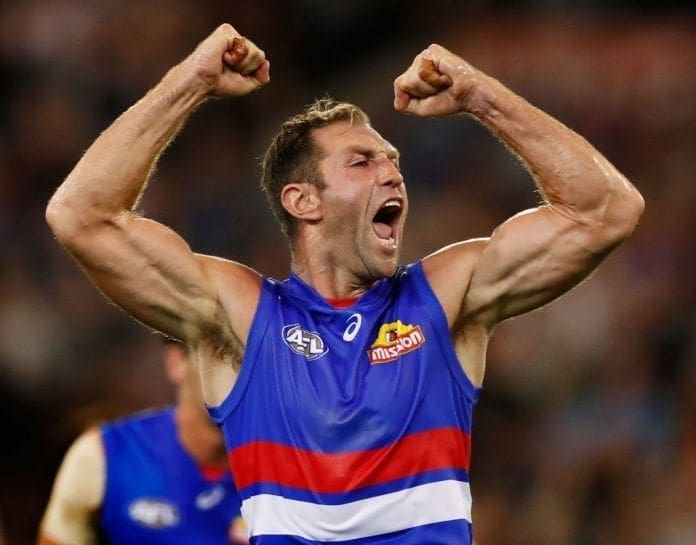 It took an eternity to get here, but seemed to pass by in a flash. Round one was filled with excitement, excellence, and some interesting talking points. This is what we learned from the first week of season 2017.
1. Some fans get it, some fans don't
Round one saw two big name players match-up against their former sides for the first time. Forwards Travis Cloke, and Drew Petrie, were both forced out by their old teams (Collingwood and North Melbourne) and thus found new homes for 2017.
Knowing this and the service that both had given before they had to leave, you would assume respect would be shown. This was the case for Petrie, whereas Collingwood fans showed little sympathy towards Cloke.
The boos and jeers that came when the ex-magpie lined up for his first shot on goal as a Bulldog were disgraceful. It made most of the footy world hope that he would slot it home, and that he did. Considering the way Cloke was ousted from Collingwood, and the fact that he wanted to stay, one must question why exactly the Pies' fans were booing him.
North Melbourne fans on the other hand have gained league-wide respect for their treatment of club legend Drew Petrie. The ex-Roo was cheered by North Melbourne fans, and some even gave him a standing ovation when he kicked his first goal for the Eagles.
2. Ross Lyon's job is in jeopardy this season
Fremantle dished up a fairly poor performance on Sunday night. The Cats were excellent, however, the Dockers offered little resistance throughout the game.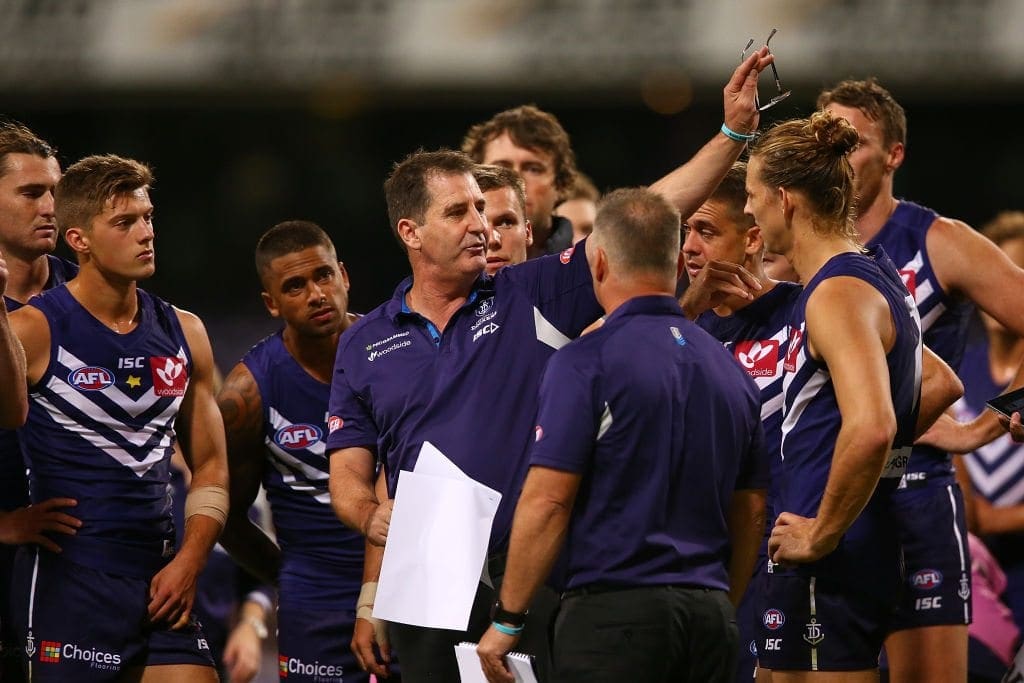 In what is perhaps a sign of were the game is going, only one winning side scored less than 100 points in round one, and that was Brisbane, who fell two points short of triple figures. This will test Lyon's ability to change, as he is known for his defensive style of play.
The Dockers had a giant fall from grace last year. After winning the minor premiership in 2015, they won only four games in 2016. With Fyfe back, and the likes of Cam McCarthy coming in, if they do no perform this year the pressure will build.
Lyon is contracted until the end of season 2020. Whether he will last that long is an entirely different question.
3. SO FAR, nothing has changed for Richmond
Yes it was a convincing win, and yes they dominated, but there is still a lot for Richmond to prove. Many Tigers fans have made it a common trend, they get their hopes up after a round one win, only to be let down throughout the season.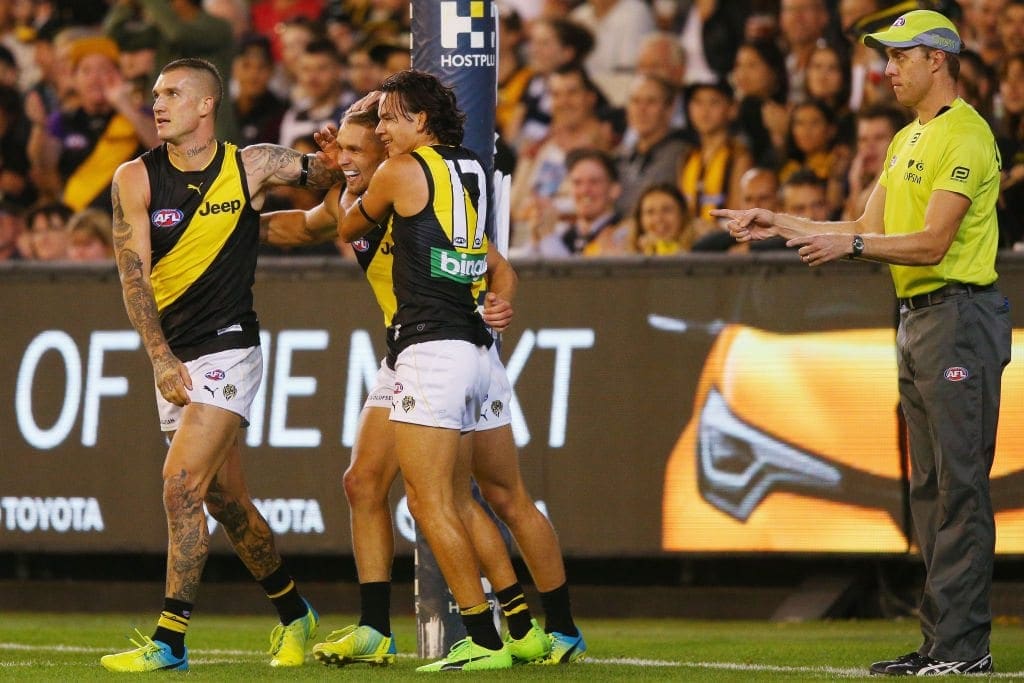 Whether the same pattern will be followed in 2017 is yet to be seen. However, Richmond supporters need to ease with the expectation that is being heaved on the club after a win against Carlton.
One thing that the supporters are arguing that may be true is Dustin Martin's chances of winning the Brownlow. He looks in amazing shape, which if he can carry through the year, will see him place very highly.
4. The disparity in the league is growing
There was a new aggregate round attendance record across round one, with 400,401 people walking through the gates over the weekend. This was despite the QClash only having 12,710 fans in attendance, and North Melbourne v West Coast having a small crowd of 21,197 at Etihad Stadium.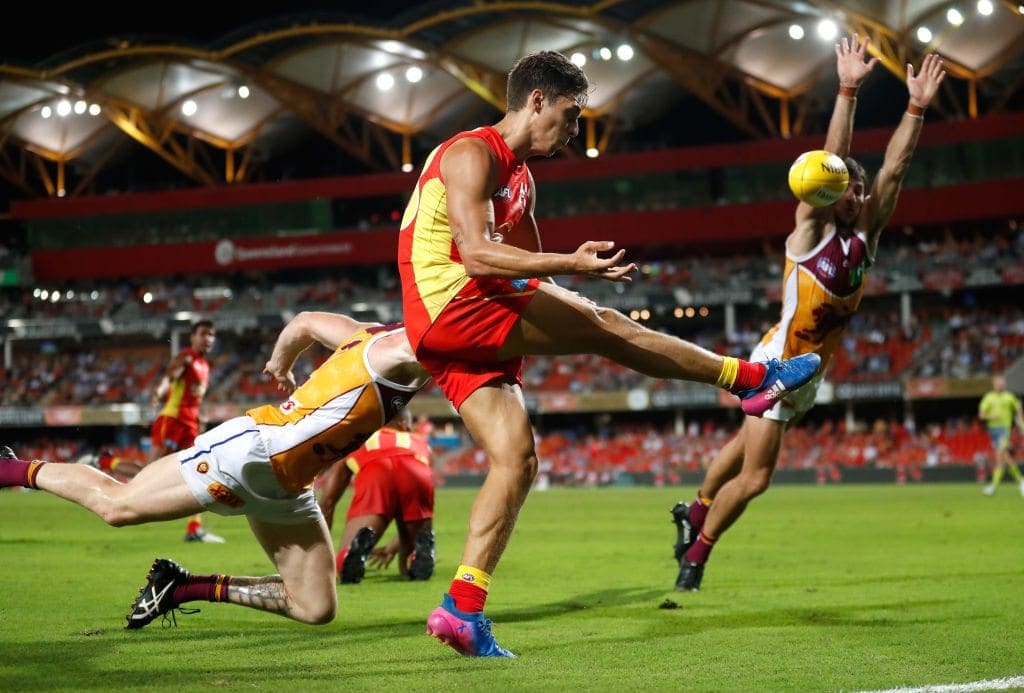 This figures make a case for a lack of attention given by the AFL to such problems. There was plenty made about the record, but not about how improvement is needed in some areas.
15,610 fans saw Adelaide win the AFLW premiership at Metricon Stadium. However, later that night there were only 12,710 people watching Brisbane and Gold Coast play out an exciting game at the same venue.
There's a problem, and something needs to be done.
5. We don't need the bounce
In multiple games this weekend, the umpires made the decision not to bounce the ball, as the turf was not hard enough. This didn't takeaway anything from the football, and there were likely many fans who didn't even realise they weren't bouncing the ball.
The TAC Cup has scrapped it, and thus the pressure is even greater on the AFL. It is a tradition that is not seen anywhere else around the world, even in Gaelic Football the game begins with a throw up. But it does not add anything to the game itself.