Brisbane Lions coach Chris Fagan has responded to reports linking Sydney superstar Lance Franklin to a move north, saying that Thursday night's revelation came as a shock to him.
Nine News reporter Michael Atkinson revealed that the out-of-contract Franklin had reportedly told the Swans he wouldn't be at the club next year, naming the Lions as his preferred destination.
Despite those reports though, Fagan admitted that the club wasn't in discussions with the Swan, though would welcome a conversation with him down the line.
"It's very much news to me," Fagan told media on Friday.
"I would have thought if they are moving to Queensland that's perhaps an indication Bud's going to retire.
"That's how I read it.
"If it came to pass down the track they do move here, and someone reaches out from his camp and suggests he still wants to play, we'd be remiss as a footy club to not go and have a conversation with him.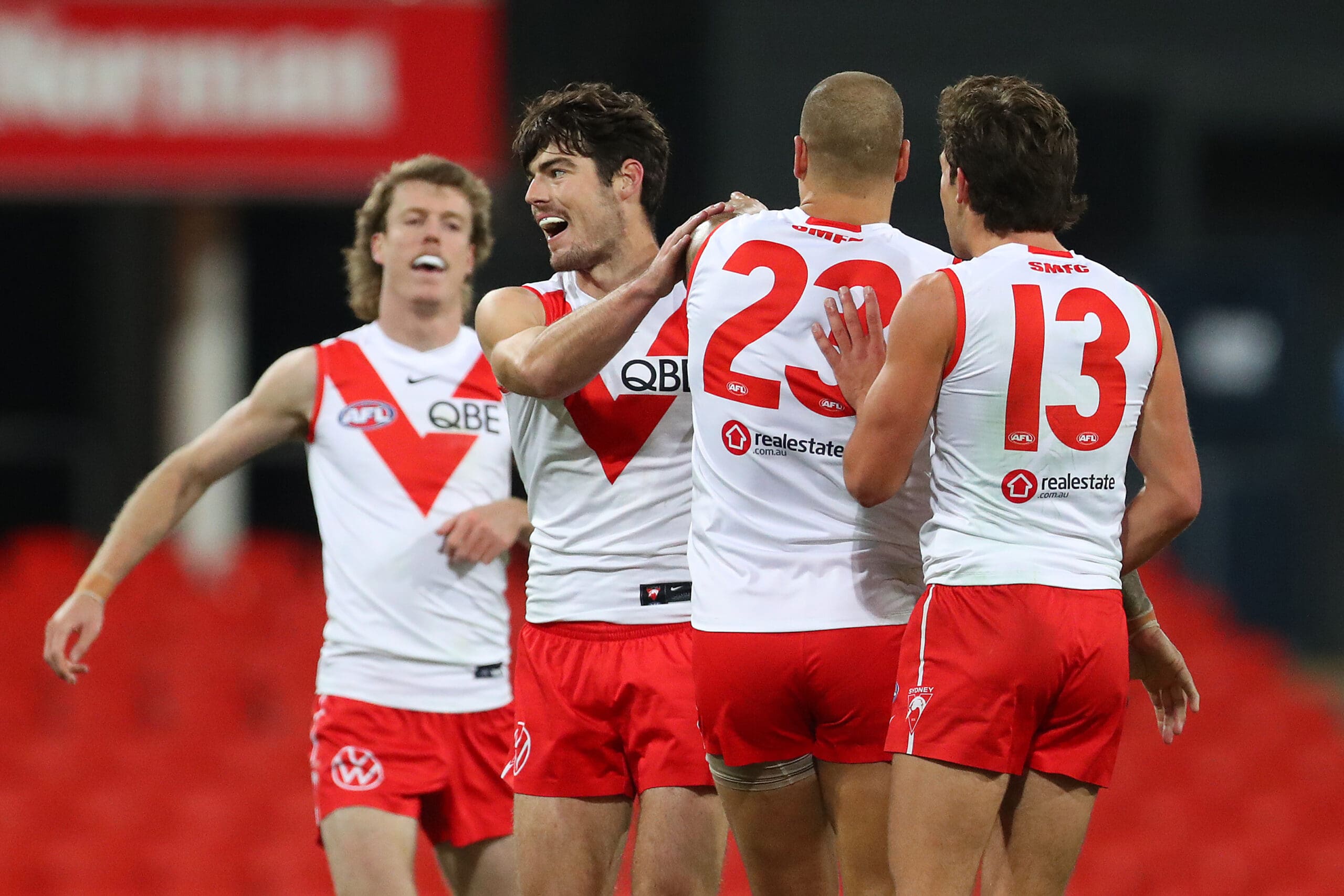 "I can't comment any further than that.
"As far as I'm concerned he's a Sydney Swans player and if any of that is going to happen it would happen when the season is all over."
Brisbane midfielder Jarrod Berry also spoke on the chatter when he appeared on Triple M on Friday morning, saying that the report came as a shock to the playing group too, though the prospect of playing with the star forward was "pretty special".
"I was talking to the boys on text last night, we reckon we just line them up on the right side of the ground and kick it long," Berry said.
"Yeah it definitely would be pretty special … you grow up watching these guys.
"Even Hodgey (Luke Hodge), being able to play with him was one of the highlights of my career.
"It'd be awesome if Buddy came."
Franklin is contracted to the Swans until the end of the 2022 season. Prior to Thursday's shock report, Swans CEO Tom Harley said to 3AW that talks with their number 23 were "tracking well".