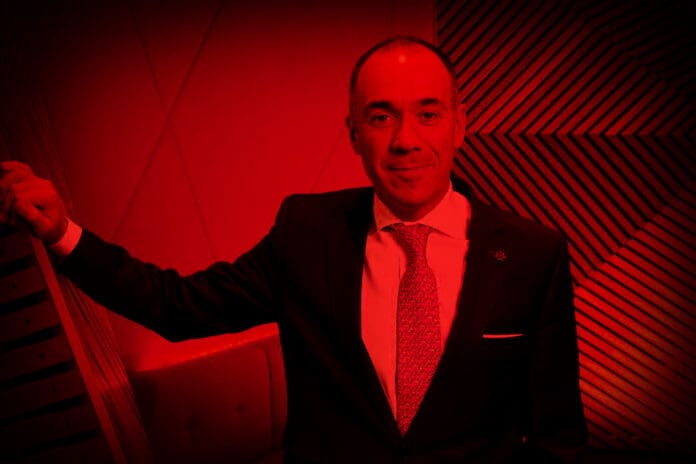 The Essendon Football Club has resolved its brief dispute with former CEO Andrew Thorburn following the latter's dismissal from Tullamarine after less than 48-hours in the role.
Having employing legal firm Arnold Bloch Leibler before entering mediation with his former employer, Thorburn sought recompense from the club following his termination.
Though the matter never made it to court, with mediation proving fruitful, Essendon has since made an undisclosed donation to the Ethic Institute, with Thorburn receiving no financial compensation.
Thorburn was announced as the Dons' chief executive in early October, with the club turning to the former head of the National Australia Bank to help steady its footing following a rough end to its 150th season.
Initially, Thorburn had been hired by Essendon to lead an external review of the club and its culture in the weeks following mass board overhaul and the sacking of Ben Rutten.
However, by the reviews completion, it was Mr. Thorburn who held office at the Hangar.
Despite jovially greeting crowds at the club's best and fairest count at Crown Casino on October 3, the lifelong Bombers fan was ushered out of office the following afternoon after it was found Thorburn held the seat of chairman on the board of controversial Christian church 'City On a Hill'.
Sermons preaching intolerant stances toward the LGBTIQA+ community were found within the church's website, as were anti-abortion lectures and literature.
Following pressure placed on the club by its membership base - including Essendon's LGBTIQA+ supporters club 'The Purple Bombers' - Thorburn was terminated at Tullamarine.
While a stand-off between club and ex-employee ensued, Essendon and Thorburn released a joint statement on Tuesday, duly quashing any ill will.
"On 3 October 2022, the Club appointed Andrew Thorburn as its CEO. Regrettably, Mr Thorburn had to give up his position the next day. The Club and Mr Thorburn are pleased to announce that the dispute between them has been resolved," said statement began.
"A critical element of this resolution is to enable a wider community conversation on the importance of freedom of conscience, religion and belief and how to have respectful dialogue between people with different views and perspectives."
Despite originally releasing Mr. Thorburn from his duties due to his unwillingness to sever ties with his church, Essendon went on to backpedal on their initial condemnation.
"All people should be respected and welcomed in workplaces and community organisations. No-one should have to choose between their faith or sexuality, and their employment," the statement continued.
"Further, everyone should be able to openly express their personal position, in a respectful way, without fear and still feel that they belong. Genuine diversity and inclusion also includes people of faith."
Essendon then went on to admit that the events relating to Mr. Thorburn's hiring and firing "should have been handled better" before offering further apology.
Both parties condemned public commentary regarding Essendon's swift change of heart, also stressing that Mr. Thorburn was welcome within the club's four walls and that "he is a person of integrity who treats others, whether at work or elsewhere, with dignity and respect."
In spite of Mr. Thorburn's continued ties to the 'City On a Hill' church, Essendon also admitted that Mr. Thorburn "has a strong track record of leadership including with respect to diversity and inclusion of LGBTIQ and other minority groups."
On December 1, former West Coast executive Craig Vozzo was announced as Mr. Thorburn's full-time replacement in the role of CEO of the Essendon Football Club.