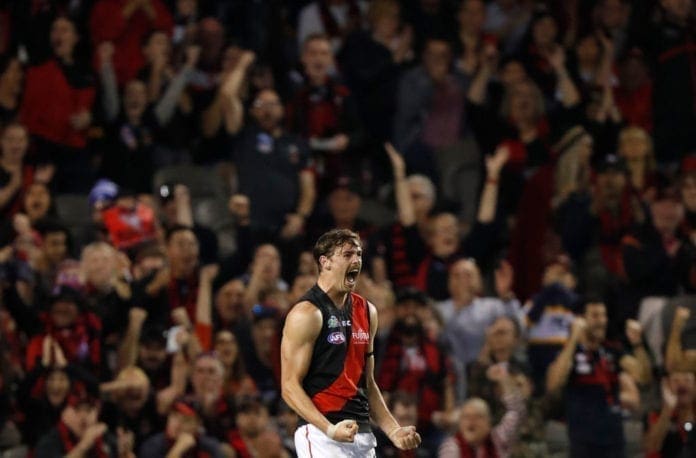 A trade sending Essendon star Joe Daniher to Sydney could benefit both clubs as well as Carlton, according to Channel Seven's Tom Browne.
Daniher is currently weighing up his future with links being made to the Swans, which were fuelled after he held a meeting with the club's chief executive Tom Harley earlier this year.
And Browne believes the Bombers are becoming more open to a deal.
"I think eventually all signs point to the fact that Joe Daniher will request a trade to Sydney," Browne said on Channel Seven's AFL Game Day.
"I think the Bombers would be amenable to that deal."
If the Blues trade for Papley they would have to send Sydney a draft pick that would be forwarded on to Essendon.
And Browne believes that pick could be a significant bargaining chip for the Bombers in their pursuit of big-bodied inside midfielder.
"What's interesting here is Papley. If Papley goes to Carlton, that first pick travels back to the Bombers eventually," Browne said.
"What could the Bombers do with that? I don't think they'll want to go to the draft, I think they'll want to use that on a player, which opens up on a whole range of possibilities.
"They chased Wines, for example - does that bring Wines into play with those two first-round picks? There could be a win-win with Joe Daniher, I think."
Daniher is contracted until the end of next season.