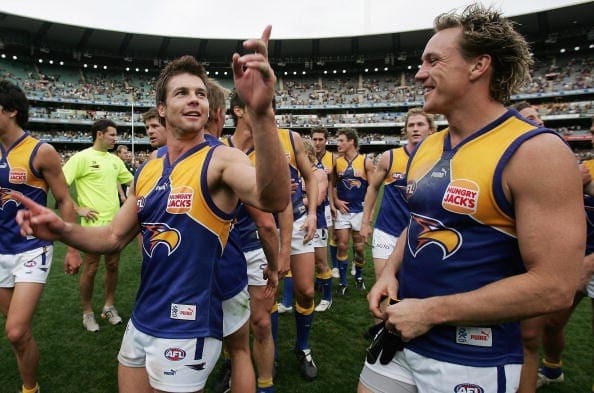 Former Eagles' premiership player Daniel Chick has slammed the West Coast Football Club, as well as former coach John Worsfold and his ex-teammates, after The Footy Show's segment last night exposing the side's drug culture in 2006.
In a segment on The Footy Show last night, Damian Barrett spoke exclusively to several former players, and CEO Trevor Nisbett and chairman Dalton Gooding.
They spoke of the belief that the majority of the players on the club's list at the time were using illicit drugs.
Nisbett even suggested that he would happily give the 2006 premiership cup back if it meant all of the club's players from that time were now living healthy lifestyles.
Norm Smith Medalist Andrew Embley explained the details of a physical altercation he had with Daniel Chick during their time at the club, which Chick, among other things, took exception to.
Chick unloaded on the club and its players via several Facebook posts on Friday.
"Enjoy your reunion Embers, you played a great game in the 2006 GF," Chick wrote on Facebook.
"Good to see the club managed you very well and set you up for life and your family... I got the opposite but that's life.
"If we flipped the story, how ya think you'd be travelling right now if you got my deal?
"So ya start just start telling fibs and smiling to hide your fear and downplay it, when the truth is, this drama did not have to happen and it ruined my life."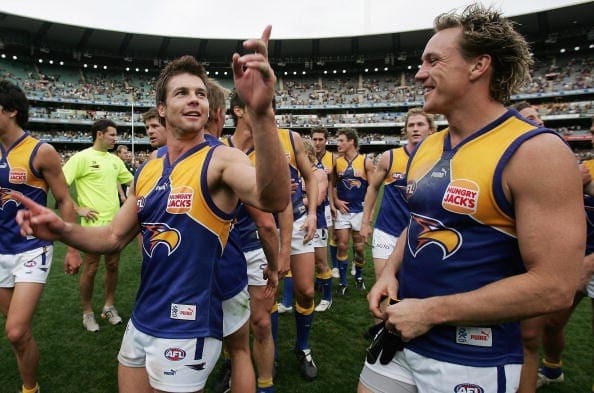 He then hit out at his former club.
"A gladiator that entertains the people (and) fills your pockets with riches," he wrote.
"Then you dump them broken troubled gladiators back on the street and think, 'yeah that's cool, this will never come back to bite us, we own everyone and the media, no one will ever find out hey'.
"It's only a game okay, it's not real, it's entertainment... and I got hurt entertaining you all at work okay... simple, and I have rights and i'll use the law to get them rights working for me.
"You had a chance to step up and show some balls... i'm proud of myself for standing up and taking you pricks head on and you just empowered me even more.
"AFL fans surely see through the bulls---t now... own up and let some healing take place? No, psychopaths never show empathy unless they need to trick you into thinking they care."
"My heart is bigger than your fist."
Chick also berated former coach John Worsfold.
"Thanks for the call Woosha, I been going real well since my last Derby," he wrote, referring toan injury he suffered in 2007.
"You aware that I been sick but never called me in 9 years and I was lucky to have not died from that injury mate to the throat and whiplash trauma but nope, you don't give a f--k that's proven now."
Barrett said on The Footy Show that only two players, Chick and Ben Cousins had so far failed to RSVP to the club's 10-year premiership Reunion. An Chick, it seems, has no intention of attending.
"I'm done with the footy ego trip.. it does not serve me," he wrote.
"You can have your little footy function and your nifty circle of brothers who cowardly left Chicky to suffer after he was a far better warrior than most of you.
"I got a fight far bigger on my hands than footy memories and ego trips."
Chick joined West Coast from Hawthorn in 2003, playing 103 games for the club and kicking 51 goals, before retiring in 2007.