The Magpies have unveiled a new logo for 2017, commemorating the club's 125th birthday.
Collingwood will have a number of celebrations to mark the occasion, including the implementation of the new emblem for 12 months on all official merchandise.
The club has also put in a fixture request to the AFL to play against Carlton in the first weekend of May to commemorate the club's first ever match which was against the Blues on May 7, 1892.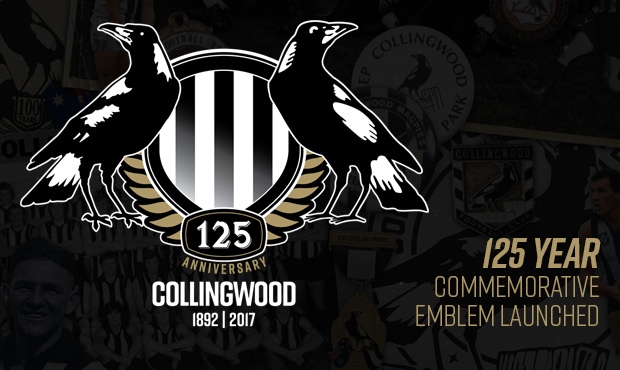 It's arrived: Behold our new emblem commemorating our 125th anniversary. You'll see this a lot during season 2017 #gopies pic.twitter.com/nrQ9FBaMmF

— Collingwood FC (@CollingwoodFC) September 23, 2016
Comments