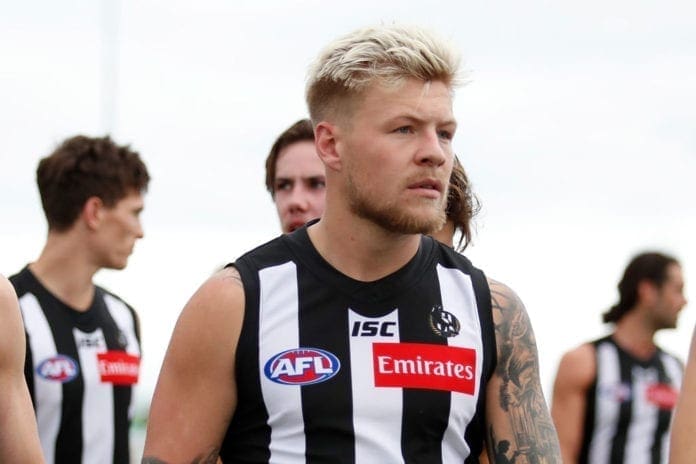 Collingwood forward Jordan De Goey is set to stay with the Magpies for the next two seasons after little success within the open market.
According to 7 News' Tom Browne, De Goey's father, who is also standing in as the star's manager, has reportedly told rival clubs the 24-year-old will be remaining at the Holden Centre.
"It's my understanding that Jordan De Goey's management, in particular his dad, has told two clubs I know of this week that he will stay at Collingwood for two years in the lead up to his free agency," Browne said.
"So unless someone swoops, Carlton certainly didn't come knocking as De Goey perhaps would have liked, that means De Goey is now highly likely to stay at Collingwood and recommit for two years leading up to his free agency.
"His dad, his manager, certainly indicating that this week."
Carlton and Essendon were both linked to the goal-sneak, while the Kangaroos were rumoured to have offered the Magpies gun a million-dollar-per-season contract two years ago.
De Goey is set to face court this year after being charged with indecent assault following an alleged incident from 2015.